RECLAMATION SUCCESS STORIES: GARFIELD COUNTY, MONTANA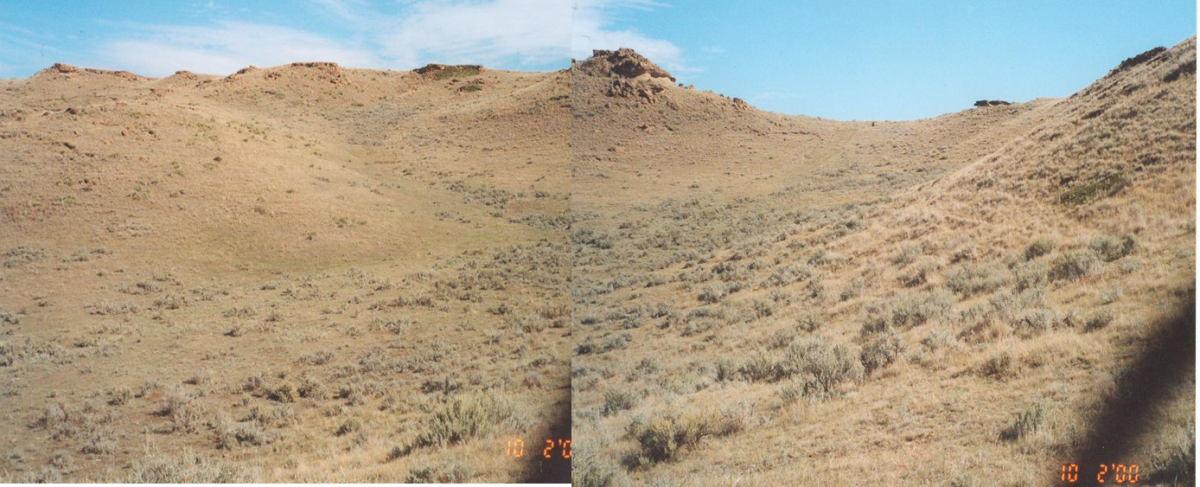 The Macum Energy 34-26 well, a vertical wildcat oil well in Garfield County, MT., was approved in June 2000 to test the Tyler formation, which is a total depth of 5,705'.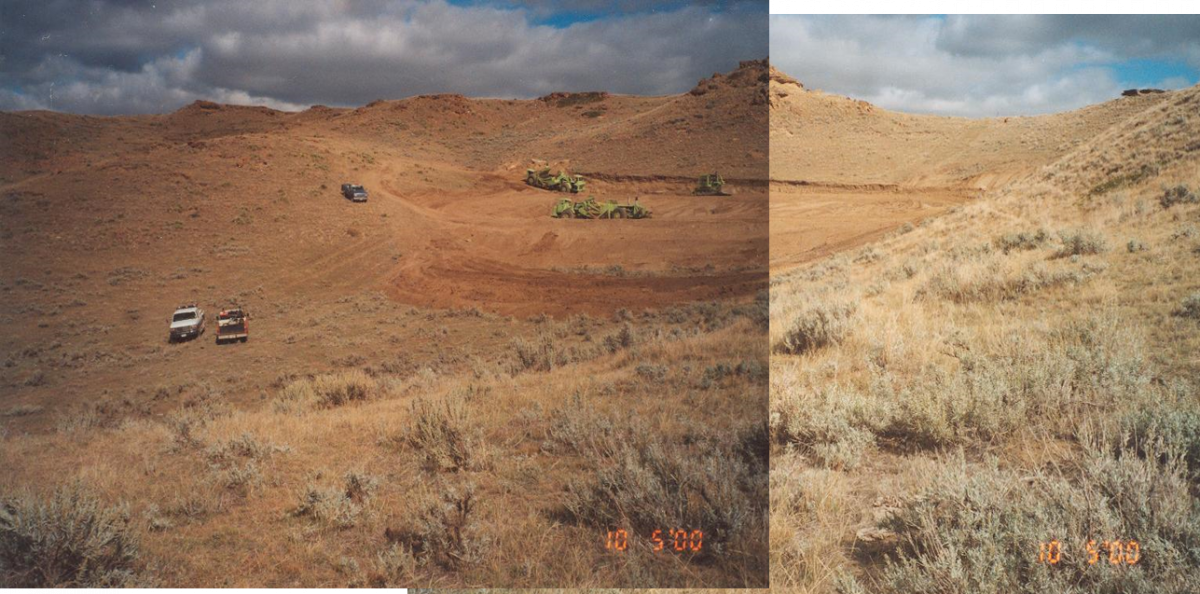 Road and Pad construction commenced in June 2000.  

Improved an existing 2-track road by blading and applied gravel in low spots; constructed 1 mile new access road, installed a low water crossing using rock and gravel on private surface.   

The  185' x 255'  well pad, on BLM surface, was located at the toe of two hills sides, with a cut of 28' & 15' of fill.
Drilled November 2000.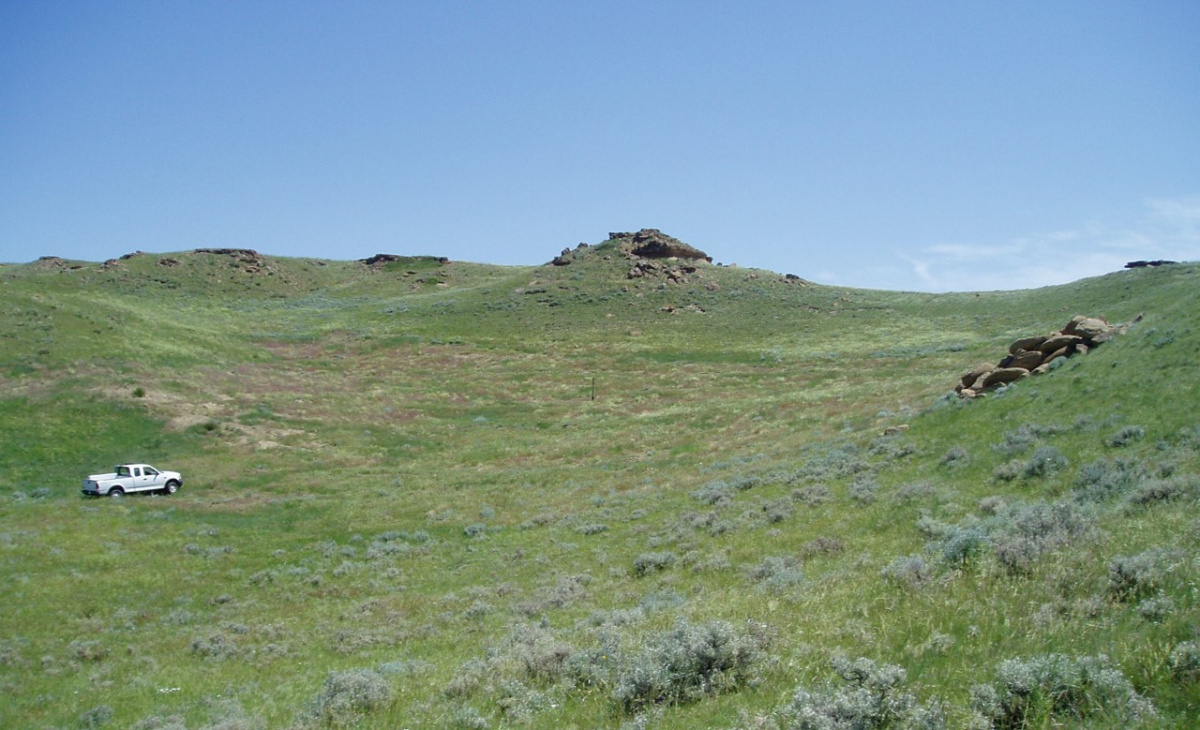 Well was a dry hole and was plugged on June 2005.
Reclamation included removing the new road construction (BLM surface only), contouring the well pad, spreading topsoil, installing water bars, and seeding on both the pad and access road.  

Recontoured areas and ripped to a depth of 12" prior to topsoil spread.
Seeded across contour with a 6' drill row.  Seed deep 1/2' to 3/4' with a BLM native grass mix.
Fenced to deter cattle and wildlife to enable vegetative establishment. 
When the BLM approved the  Final Abandonment (FAN) on October 2006, the disturbed areas were stabilized, all water erosion controlled, and vegetative cover exceeded the 60% requirement.