Point Arena-Stornetta Unit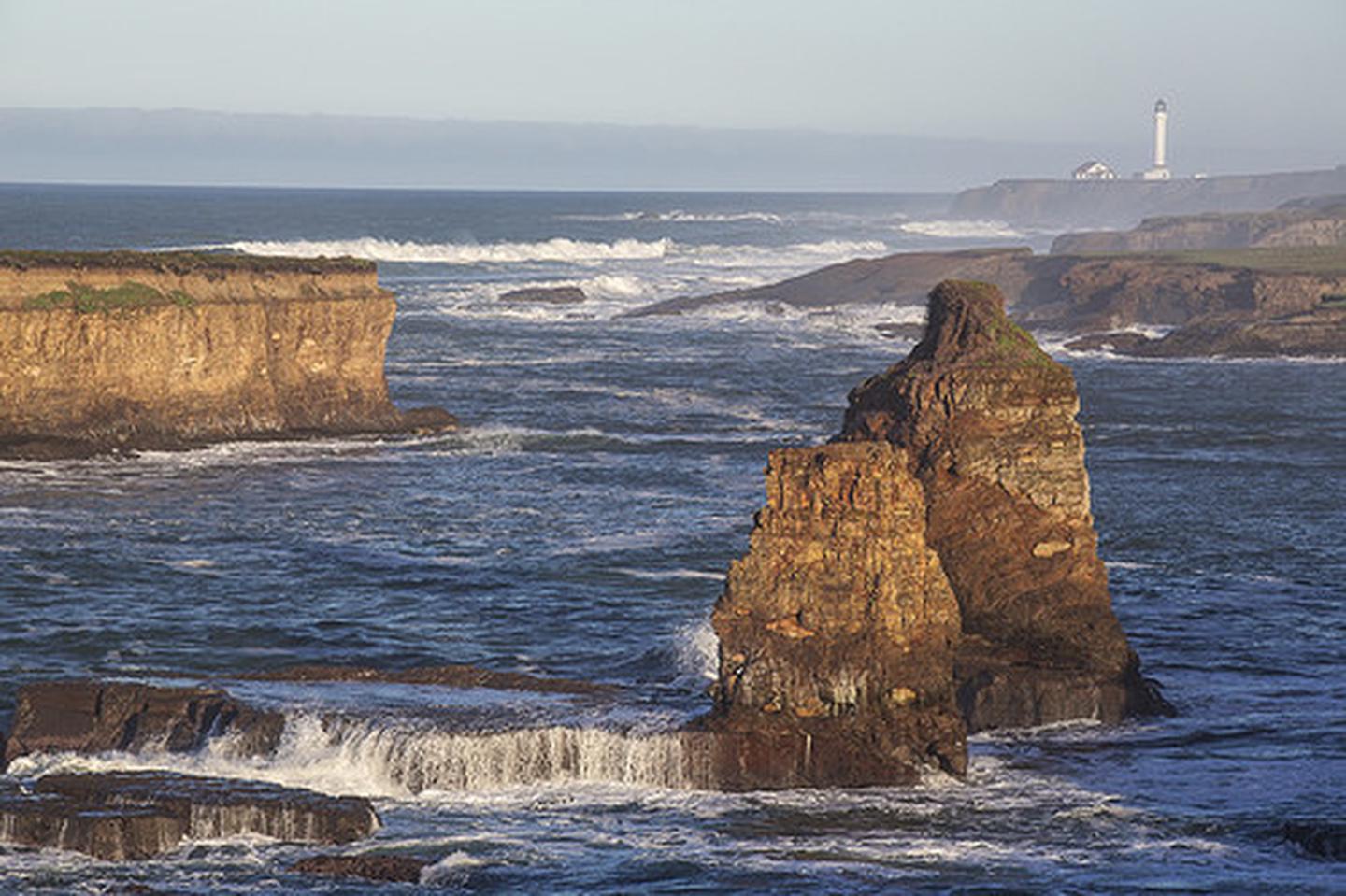 Address:
Light House Road Point Arena, CA 95468
Latitude/Longitude:
38.9111617, -123.736684
Directions:
From San Francisco
Follow US-101 to W Railroad Ave in Sonoma County. Take exit 479 from US-101(42.9 mi). Take Roblar Rd and Valley Ford Rd to CA-1 N (14.1 mi). Valley Ford Rd turns slightly left and becomes CA-1 N (70.1 mi). Turn left onto Light House Rd.
HISTORIC & CULTURAL SITE
Point Arena-Stornetta Unit
Overview
Situated along the rugged Mendocino County coastline adjacent to the town of Point Arena, the Point Arena-Stornetta unit offers spectacular views of coastal bluffs, sea arches, the estuary of the Garcia River and sandy beaches and dunes with eight miles of marked paths.
Download a map and guide for your visit
Hiking
Trail Alert: The coastal trail is subject to erosion and may not be passable. Please watch for caution signs and call or email the Ukiah Field Office for current trail conditions.
Open for day use only; no motorized vehicles or hang gliding; dogs must be on leash.
Point Arena -Stornetta Unit is administered by BLM's Ukiah Field Office and is part of the California Coastal National Monument which provides unique coastal habitat for marine-dependent wildlife and vegetation on more than 20,000 rocks, islands, exposed reefs and pinnacles along the California coastline, as well as 7,924 acres of public land in six onshore locations.
History
When Europeans first arrived, the area was inhabitated by the Bokeya or Central Pomo tribe. The ocean played an important part of the Bokeya life. Fish , shellfish, sea mammals, and seaweed were gathered from the ocean and coast for food. From the land, vegetables, berries, roots and greens were gathered and mammals and birds hunted. The Bokeya traded items from the coast for acorns, buckeye, and pine nuts found further inland.
During the late 1800s, the town of Flumeville or Rollerville was located roughly at the intersection of Lighthouse Rd. and Highway 1. This small settlement helped move timber from the interior forests via the Garcia River with a system of flumes (trough-like channels filled with water), a narrow gauge railroad, and chute to sailing ships at Point Arena Harbor.
Cattle troughs, a milk barn, and road system from the early 1900s remain as evidence of dairy operations. Joseph Sheppard established a Jersey dairy farm on portions of this area in the late 1800s. Around 1924, A.O. Stornetta purchased the ranch from the widow of Joseph Sheppard. Stornetta was known for combining local dairy operations.
Point Arena Lighthouse Tower—1870
The original lighthouse tower in the year it was opened. Constructed of brick and mortar in 1869, the tower housed a First Order Fresnel Lens. The tower was 100 feet tall. The great earthquake of 1906 damaged the lighthouse beyond repair and destroyed the lens. It is speculated that the spiral staircase prevented the tower from collapsing. The original staircase is still in use today inside the second tower.
Wildlife
The Unit is home to nine special status species, including plants, mammals, birds, amphibians, fish and insects. Commonly seen marine animals include harbor seals seen loafing on the rocks and migrating gray whales.