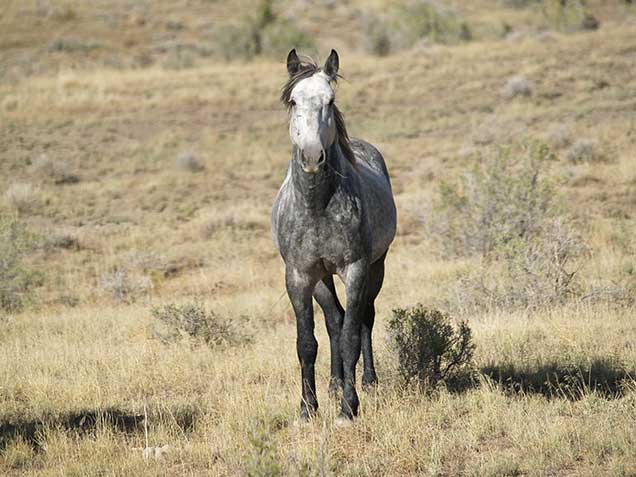 Photo Credit: BLM Photo by ©Jerry Sintz
Spring Creek Basin HMA
The Spring Creek Basin herd includes bays, sorrels, grays and pintos. Legend says that in the early 1900s, a Montana rancher came to Disappointment Valley with a herd of stolen horses that he raised to sell to the U.S. Cavalry and other groups. When the law began to close in on him, he gathered some of his horses and quickly left the area. Local ranchers managed the remaining horses by culling undesirable horses and adding their own stock, and now the BLM manages the herd under the Wild Free-Roaming Horse and Burro Act of 1971.
Location: The Spring Creek Basin HMA is in Disappointment Valley in southwest Colorado, between Norwood and Dove Creek.
Size: 21,932 acres
Topography/Vegetation: The HMA's terrain varies from open, rolling hills to rugged mountainous country on its north, south and east borders. It is home to a salt desert shrub community in the valley and pinon-juniper woodland on its slopes and higher elevations.
Wildlife: Elk, mule deer, bald eagles, golden eagles, peregrine falcons, coyotes, prairie dogs, rattlesnakes, black bears and mountain lions.
AML:  50-80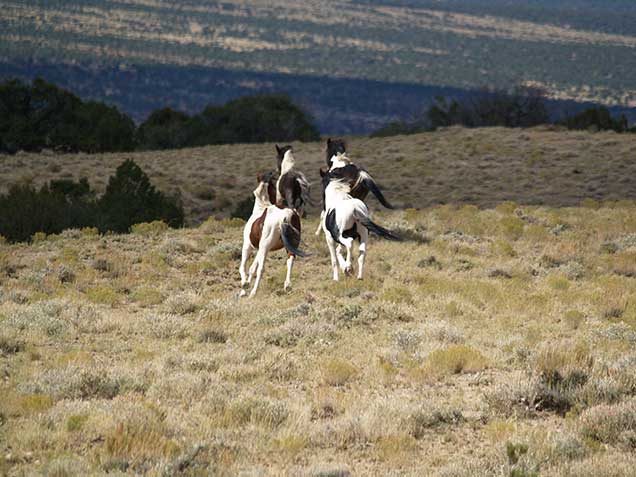 Photo Credit: BLM Photo by ©Jerry Sintz