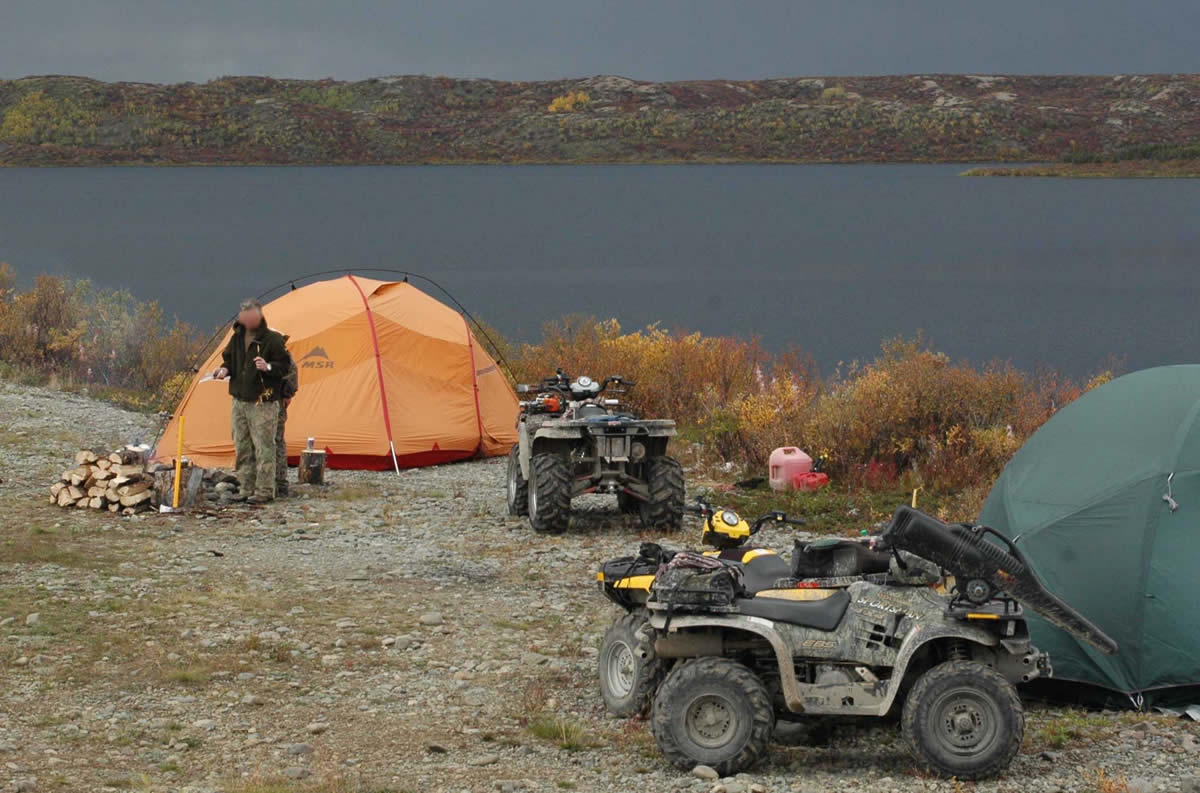 SUBSISTENCE HUNTING GAME MANAGEMENT UNIT 13
The Glennallen Field Office (GFO) BLM administers a caribou and moose harvest opportunity for Federally qualified subsistence users on approximately 770,000 acres of unencumbered BLM lands within Game Management Unit (GMU) 13.  Most of these unencumbered BLM lands are adjacent to the Richardson Highway in blocks both North and South of Glennallen, North of the Denali Highway and within corridors of the Delta and Gulkana Rivers.  Annually the GFO issues approximately 3,000 caribou permits and 1,300 moose permits. 
Permit Information
Federal Subsistence permits, including a designated hunter permit, are available to federally qualified rural residents during regular business hours at the following locations starting July 25, 2016:
BLM Glennallen Field Office                  
MP 186.5 Glenn Highway                            
Glennallen, Alaska                                     
National Park Service Offices at:
Slana Ranger Station
Denali National Park
All applicants must provide the following to be issued a permit:
Current valid State of Alaska driver's license or photo ID.
Current valid State of Alaska resident hunting license.
One current official document linking you to your physical address, such as:
a.  Voter registration card
b.  Electric or Utility bill (provided that is lists your physical address)
c.  Current rental or lease agreement
Permitted GMU 13 Federal Subsistence Harvest Seasons: 
Moose:      August 1 - September 20 
Caribou:  August 1 - September 30  and October 21 - March 31
Caribou is open to the  harvest of either sex (Updated 8-1-2016)
View the full Subsistence Open Seasons Dates for all game on pages 65-67 of the Federal Subsistence Regulations booklet.