BLM AFS makes Interior villages more resilient to wildfires
This year's unusually slow fire season enabled the BLM Alaska Fire Service to start working on protecting the Interior Alaska community of Alatna from future wildfires. The BLM AFS Chena Hotshot Crew and two fire specialists constructed fire breaks on village corporation lands around Alatna this month. The work is the first stage of a multi-year project stemming from the Community Wildfire Protection Plan (CWPP) covering Alatna and its neighboring village of Allakaket. In addition to the fuel breaks, the crew removed burnable vegetation around two local cemeteries and cleared out an old ATV trail.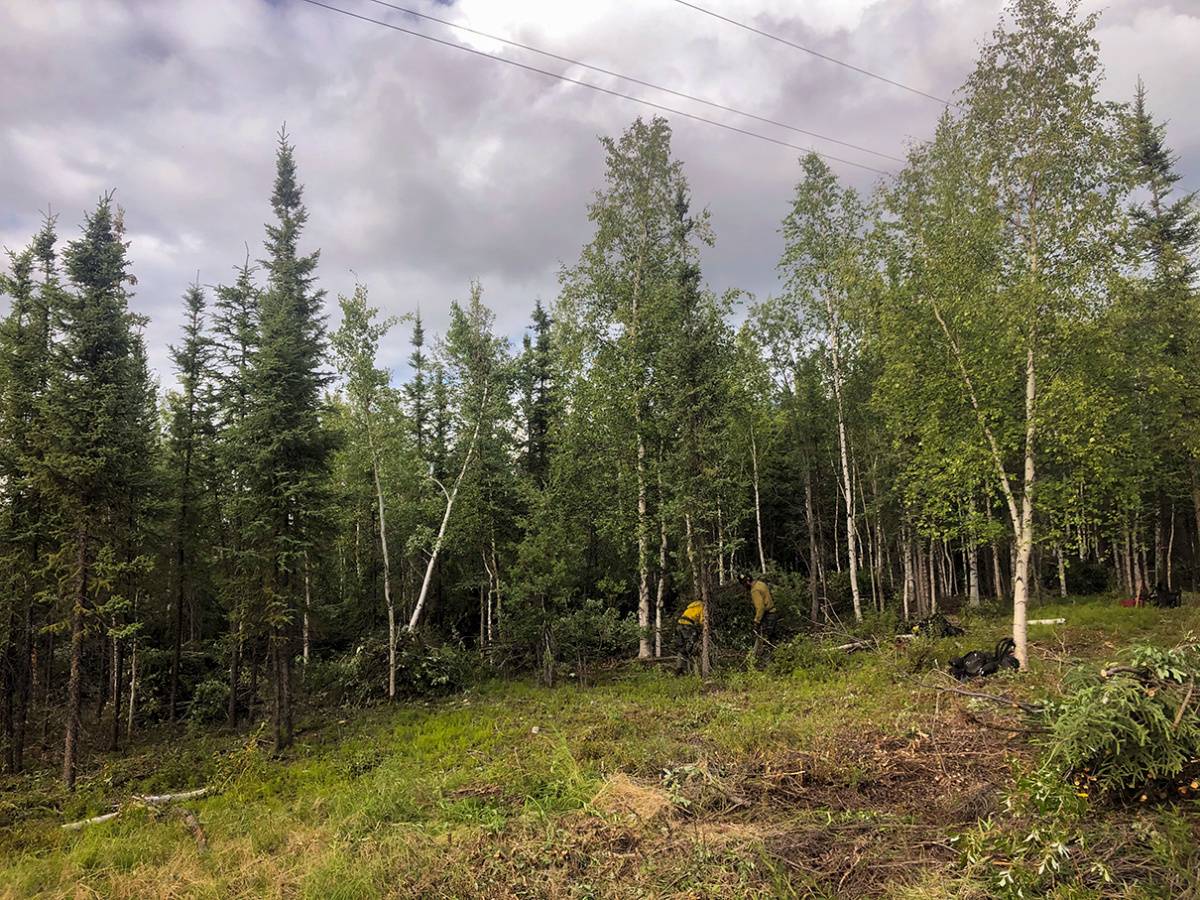 "A slow season gives us the opportunity to do a proactive project like this," said Casey Boespflug, BLM AFS statewide fuels coordinator. "It gives people a sense of security knowing there's a fuel break around the community."
Alatna and Allakaket were identified in a CWPP due to the extensive fire history and the abundance of dog-hair black spruce trees which are highly flammable – putting both communities at risk for a catastrophic wildfire. The two villages of different cultures have existed side-by-side for over 100 years and have withstood extreme weather, flooding and wildfires. The traditional Inupiaq village of Alatna is located on the north bank of the Koyukuk River, southwest of its junction with the Alatna River. It sits at the Arctic Circle approximately 190 air miles northwest of Fairbanks. Across the Koyukuk River and upriver lies the Athabascan village of Allakaket. The combined population of the two communities is estimated around 200 people.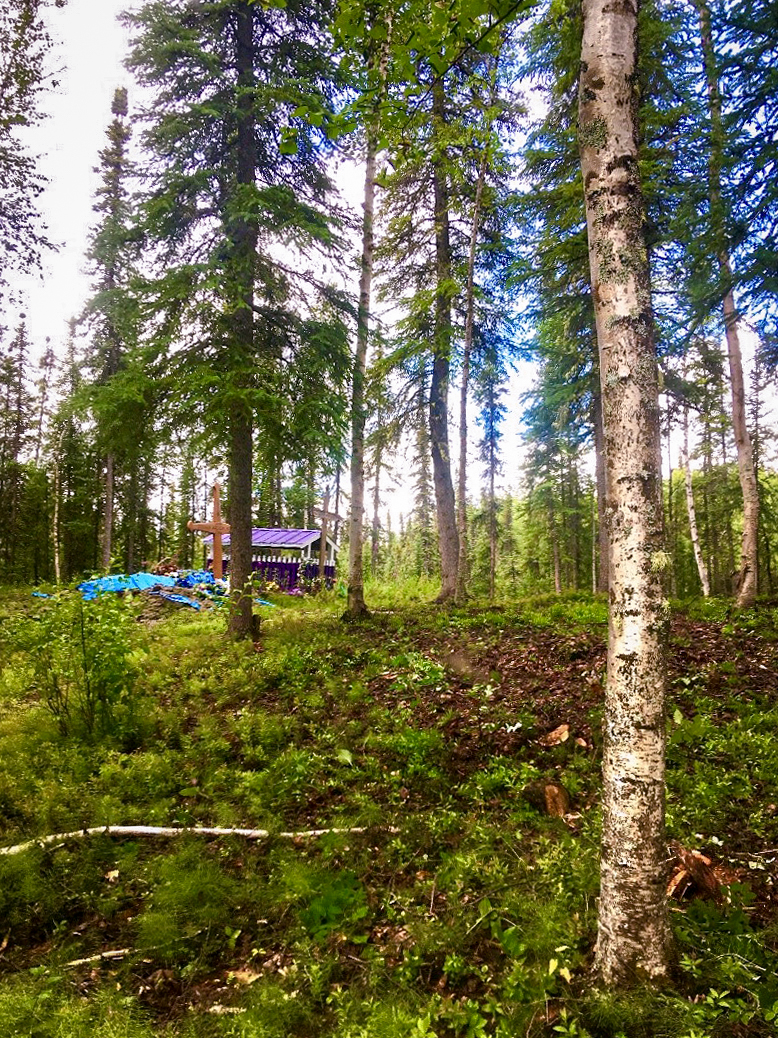 Community members were instrumental in developing the CWPP. This plan identifies and prioritizes areas for hazardous fuel reduction treatments and recommends the types and methods of treatment that will protect communities and essential infrastructure. The BLM AFS also completed a similar CWPP for the Eagle area and continues its efforts on one for Rampart. The BLM and AFS will continue to evaluate other communities across Alaska including a large multiple agency CWPP for the Copper River Area. The funding to carry out this work is part of ongoing statewide mitigation efforts by BLM Alaska.
Fuels reduction projects like this are among BLM Alaska State Director Chad Padgett's priorities that fulfill BLM multi-use mission and sustain the health, diversity and productivity of public lands for the use and enjoyment of present and future generations. The BLM AFS provides wildland fire suppression services for all U.S. Department of the Interior in Alaska and lands conveyed under the Alaska Native Claims Settlement Act of 1971 and assists those entities with other fire management activities.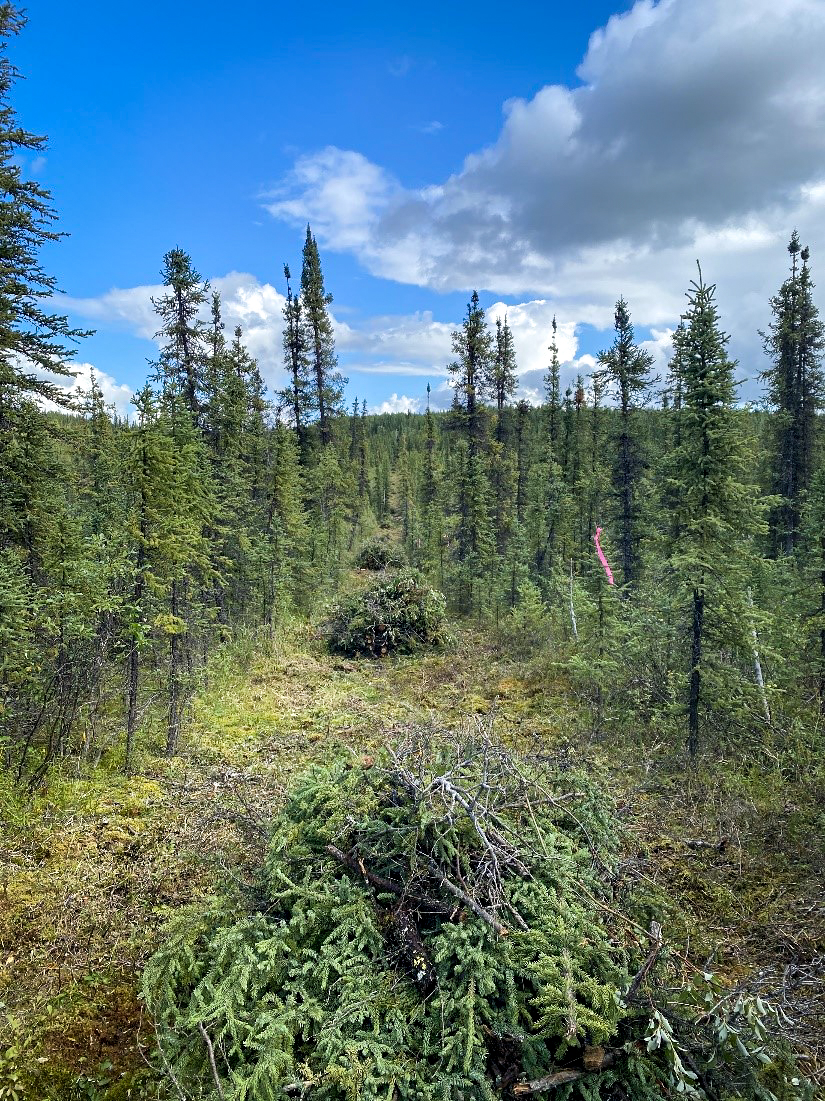 "BLM Alaska strives to partner with residents to come up with ways to not only make their community safer but make it safer for our firefighters in their efforts against devastating wildfires," Padgett said. "Doing this work now will also reduce the cost of fires in the long run because it will take less resources to successfully suppress a wildfire."
The fire break consists of a 3-mile long, 10-foot wide saw line and a half mile of a 50-foot wide shaded fuel break. The thinner saw line is considered a pioneer line to work from in the upcoming years. The shaded fuel break is the model of what the full project will look like. A shaded fuel break is created by selectively thinning and removing more flammable vegetation while leaving larger, more fire-tolerant trees to provide shade to help prevent rapid drying from the sun. The constructed lines will not only protect the small village, but also give firefighters a safe anchor to operate from and require less resources when protecting the village from wildfires in the future. One end of the saw line meets the Koyukuk River, which gives firefighters an easy starting point for a pump and hose system widely used in suppression tactics in Alaska. The village is located to the northwest of a bend of the river with the fuel break circling the backside of Alatna.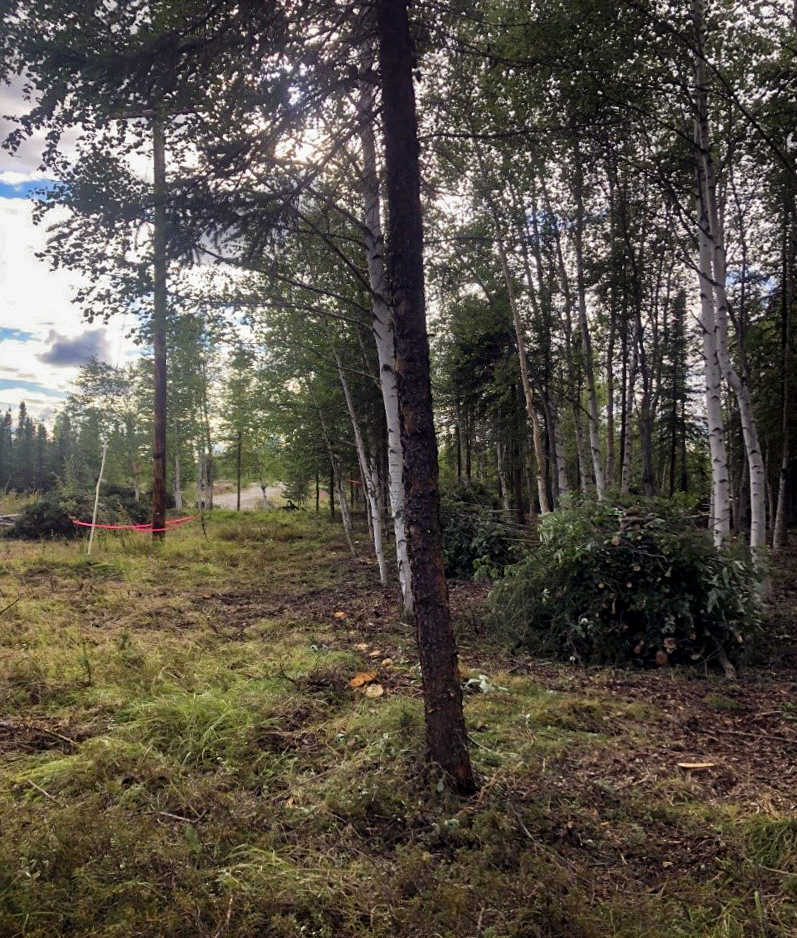 "This way we were able to construct a fuel break on our terms where we can do it without having to hurry during a wildfire, resulting in a better, more thought-out fire break," Boespflug said.
After input from community members that included three former Chena Hotshots, the saw line deviated a little from its original plans to better protect the village, make it easier to construct, and to make it more accessible to people in the community.
During this effort, more than 500 small woody debris piles were created that will be burned in the winter months. Some of the felled trees were cut up and left as firewood stacked up next to the road for community members.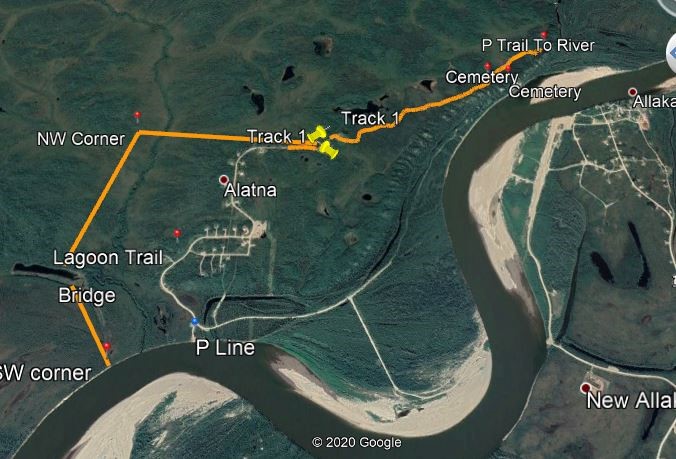 A detailed mapping analysis estimates 947 acres were made more wildfire resistant with more work slated for Alatna and Allakaket in the upcoming years according to BLM AFS Tanana Zone Fire Management Officer Branden Petersen. Both villages fall within the BLM AFS Tanana Zone protection area.
"This is going to be an ongoing project that we'll need to chip away at based on budget and resources available," he said. "We all learned quite a bit from the effort and have a more calibrated vision for planning and budgeting moving into the years to come."