Jamie Connell Visits BLM CO Offices
BLM Colorado State Director Jamie Connell is visiting field and district offices across the state. Follow along as she meets with employees, community leaders, and experiences some of the amazing BLM managed public lands.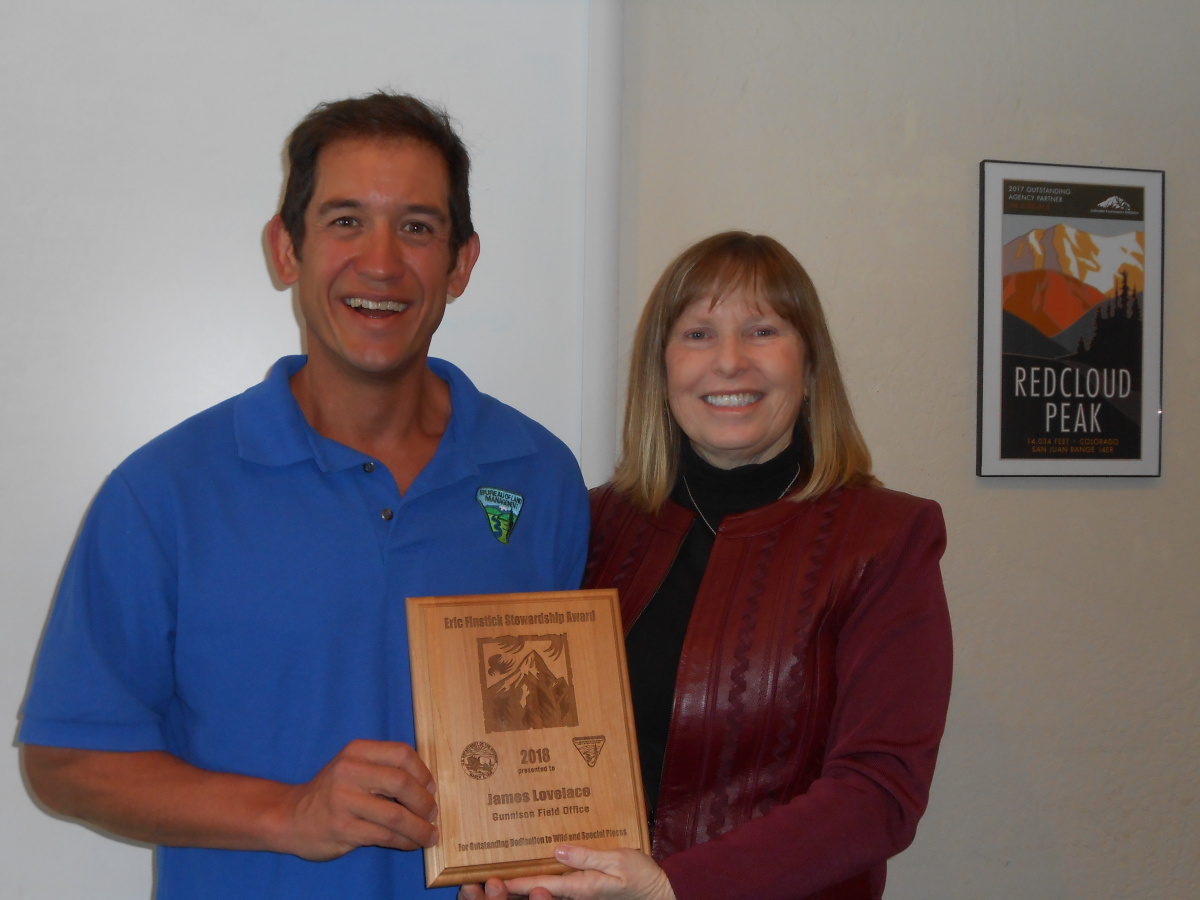 First stop: Gunnison Field Office. Today, Jamie Connell presented Jim Lovelace the peer nominated Eric Finstick Stewardship Award, which is given annually to a BLM employee in recognition of their wilderness stewardship. Congratulations, Jim!
The Eric Finstick Stewardship Award was established to honor the memory, legacy and vision of Finstick, a former BLM Colorado Wilderness Coordinator. He was an exemplary steward of public lands and was dedicated to preserving wilderness and other special places.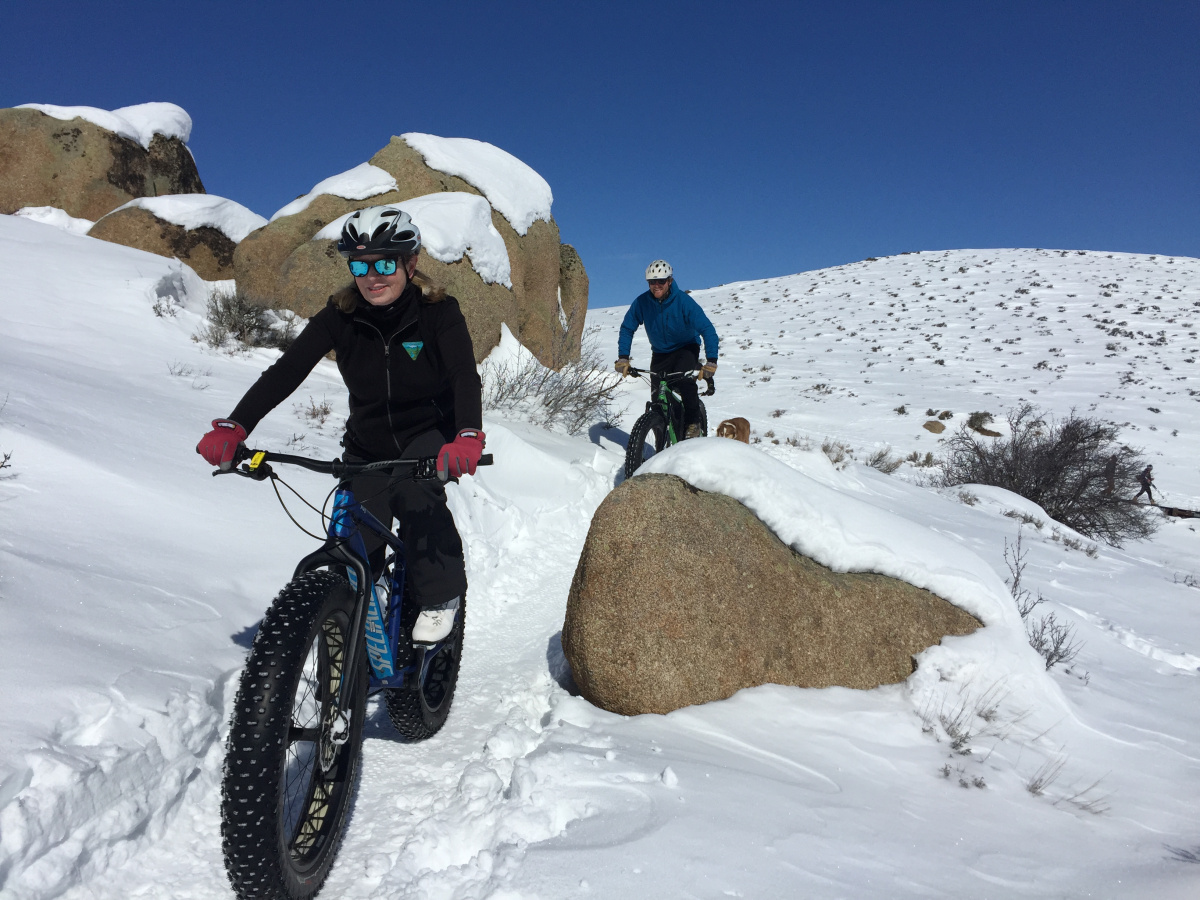 Second stop: Hartman Rocks. Jamie enjoyed a fat tire bike ride with Tim Kugler of Gunnison Trails on a freshly groomed single track. Gunnison Trails is a non-profit trail advocacy organization that assists land managers, other organizations and stakeholders, in maintaining existing trails, educating users on responsible trail-based recreation and pursuing new opportunities for biking, running and hiking trails which promote sustainable trail use throughout Gunnison County.
Biking up Kill Hill, a large hill that rises steeply from the main parking lot of Hartman Rocks, proved to be a piece of cake for our State Director!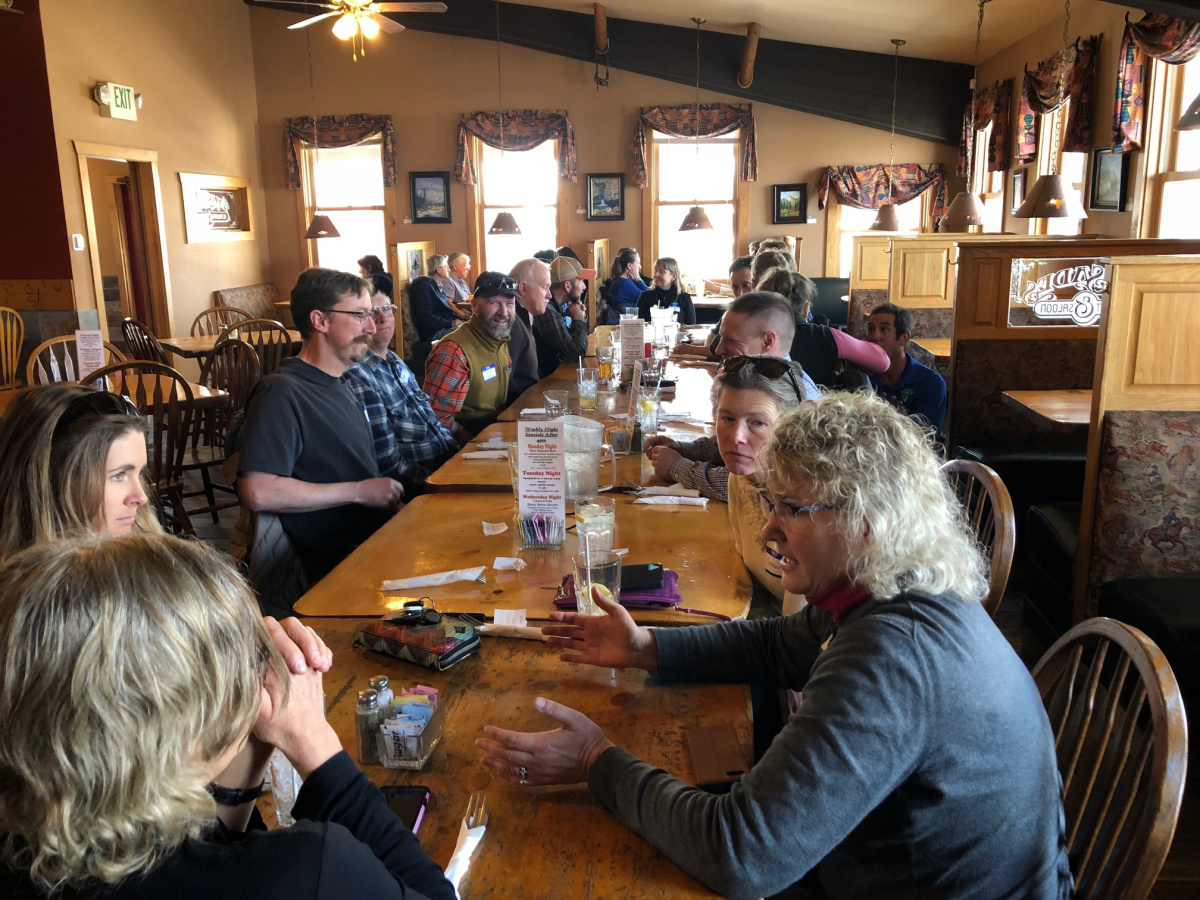 Third stop: Palisades Restaurant. After a busy morning, Jamie grabbed lunch with local Gunnison community partners at a hot spot in the Gunnison Valley. For more than 14 years, the Palisades Restaurant and Saloon has been providing great meals to both locals and visitors.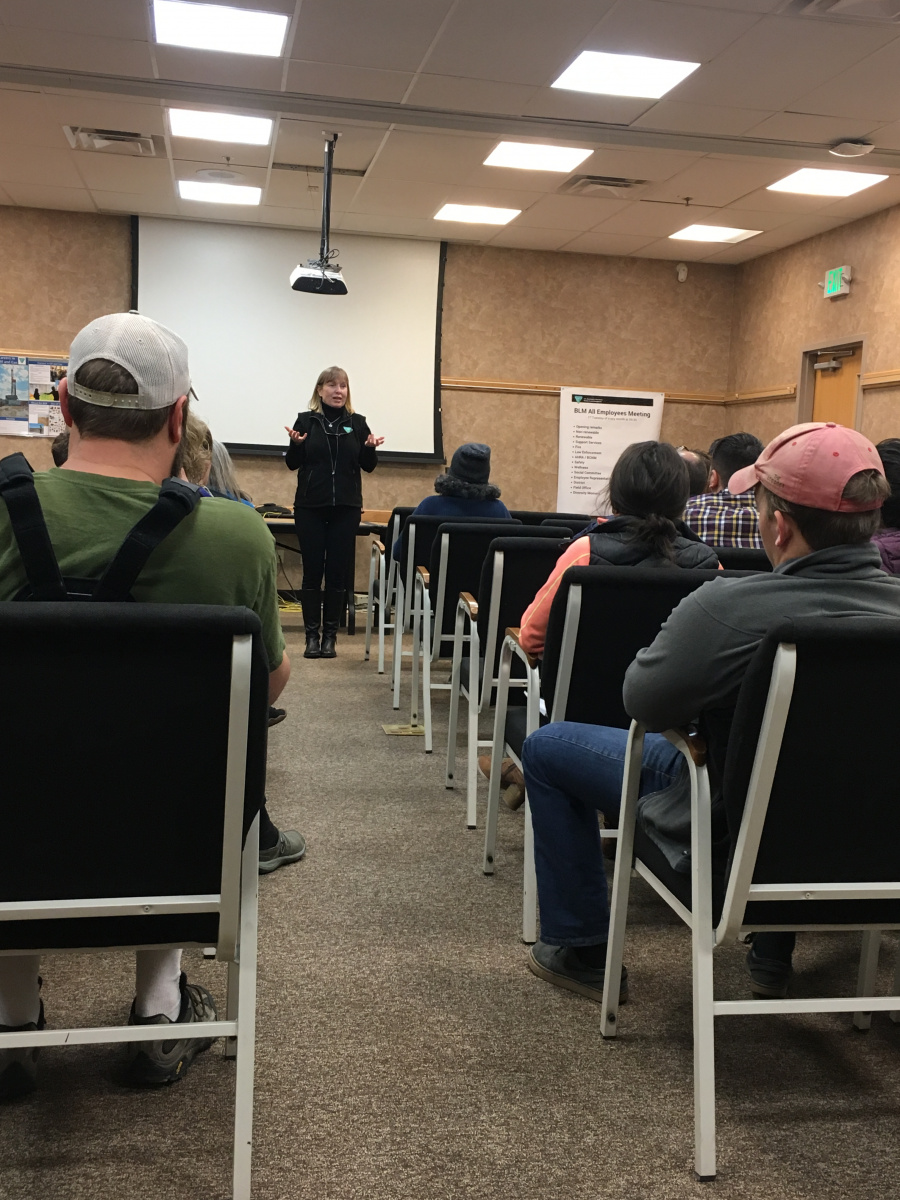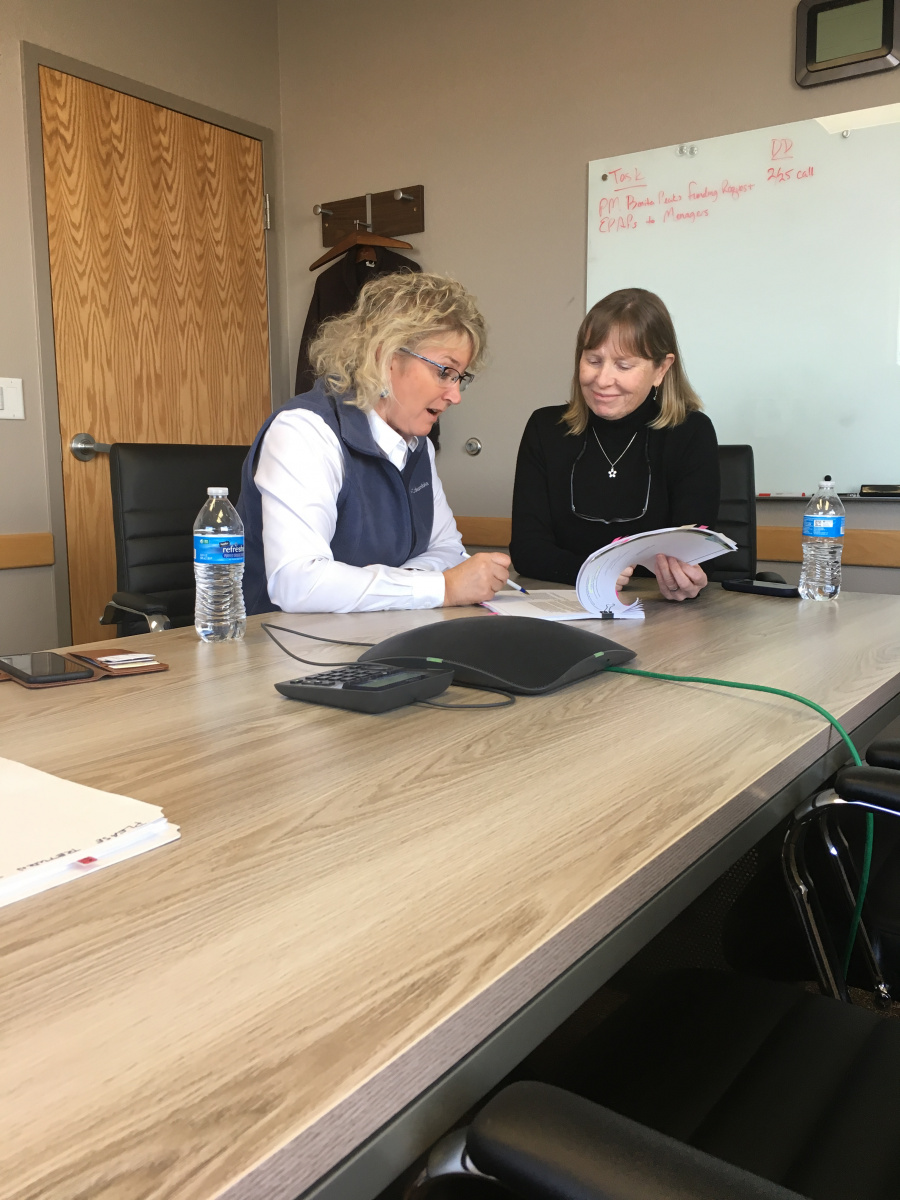 Next Stop (Day Two): Royal Gorge Field Office. Jamie spent her day in the RGFO. She attended an all-employee meeting, then took a briefing call with Rocky Mountain District Manager, Cathy Cook.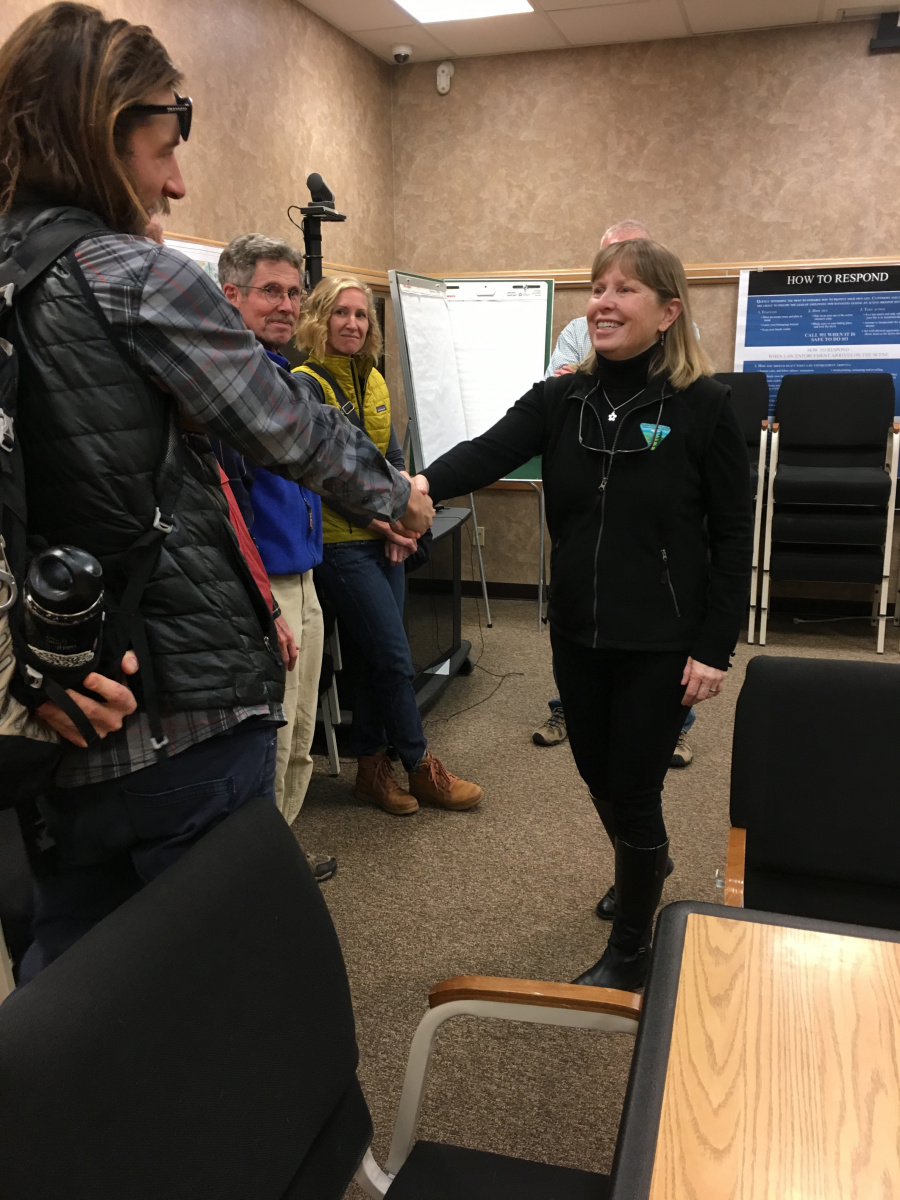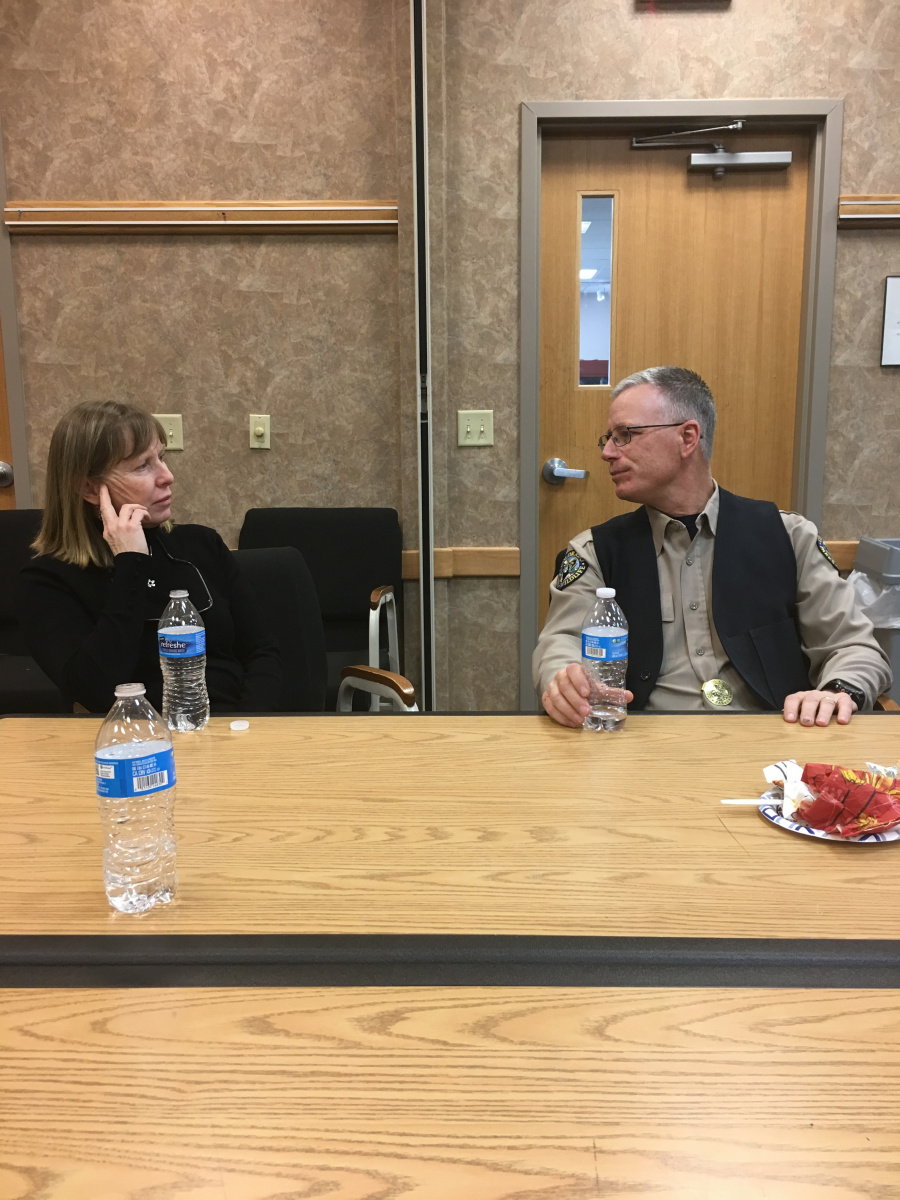 Jamie also met partners, groups, and members of the public at the Rocky Mountain District's Meet and Greet event. Attendees included Fremont Adventure Recreation, Wild Connections, and Colorado Parks and Wildlife.