Partnering produces results: New ramp ready for public
Mark Jacobsen, Public Affairs Specialist, Eastern Montana/Dakotas District
The BLM Glendive Short Pine OHV Area is the recipient of a new concrete loading ramp thanks to local and national organizations willing to partner with the bureau to invest in this popular off-road destination.
Thanks to a grant from the nationally-recognized Motorcycle Industry Council, which was facilitated by long-time BLM partner, the National Off-Highway Vehicle Conservation Council, and local volunteers from the "Friends of Short Pines" –technical and design talents were harnessed to produce a durably-designed structure.
Staff from the Miles City Field Office provided project oversight and ensured all aspects of the project aligned with the planning objectives and management decisions for this "Special Recreation Management Area." Once all the federal legalities were addressed as per the BLM's approved Resource Management Plan, construction commenced under Hill's Earthworks, LLC from Glendive and Mando's Concrete of Beach, ND.
"Having a safe and well-constructed loading ramp will promote positive benefits and experiences to users as well as helping users respect the main parking area and ramp in return," said Acting Field Manager Eric Lepisto in a letter to Project Manager Marc Hildesheim of the NOHVCC.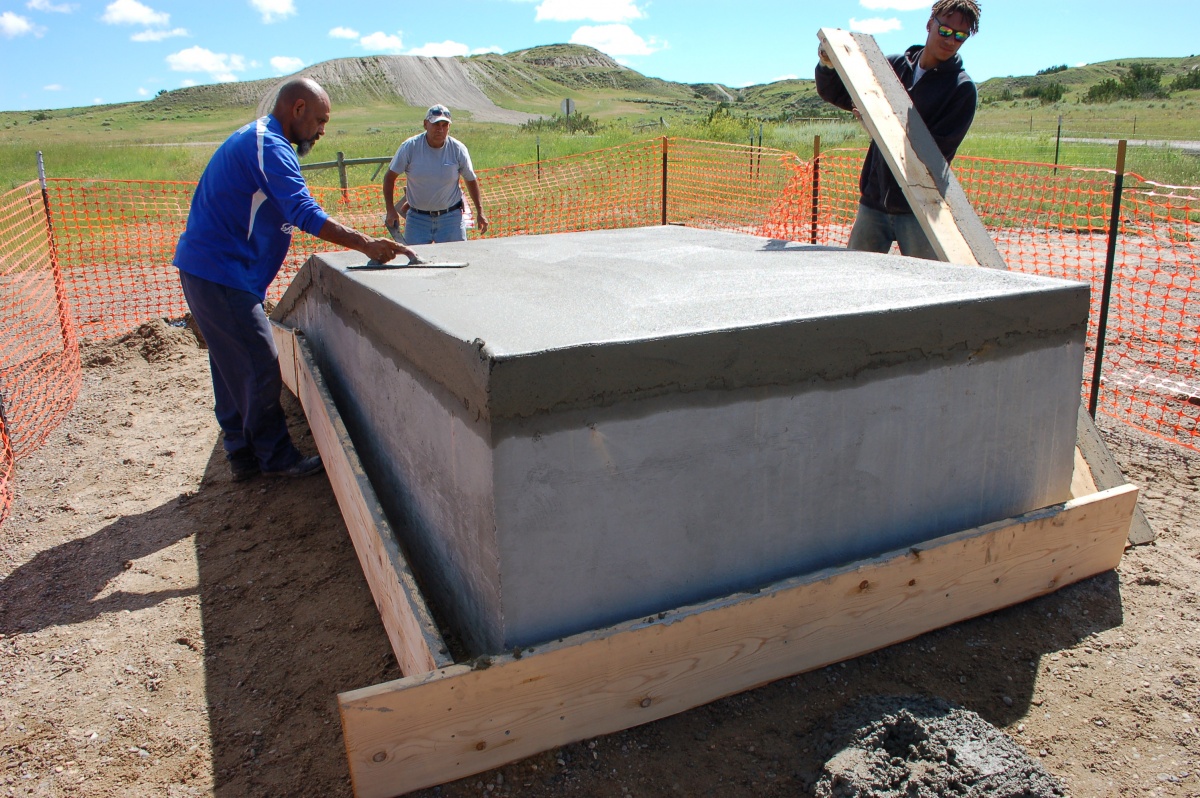 "We look forward to continuing a long-standing partnership with NOHVCC and starting a new one with the MIC," said Lepisto. "We support the collaborative efforts of NOHVCC and MIC to strengthen and promote relationships with agencies and public land users."
Partnering on public land projects are the norm, rather than the exception as federal budgets fluctuate. There are no guarantees that recreation spots --like Short Pine-- will have adequate funding year to year. Regardless, field offices have to take care these areas making local investment by volunteers like the Friends of Short Pine, a vital part of the solution. One thing is certain however, and that is the fact that when people band together to accomplish public land projects, everyone wins.
"We look forward to future opportunities to continue to enhance and improve the Glendive Short Pine OHV Area," said Lepisto. "We can address some of the challenges we face by working together in this important effort."
For more information on this OHV area or how to volunteer, contact Outdoor Recreation Specialist Dena Lang at (406) 233-2828 or Assistant Field Manager Beth Klempel at (406) 233-2896.