2018 National Public Lands Day - Centennial Trail Reroute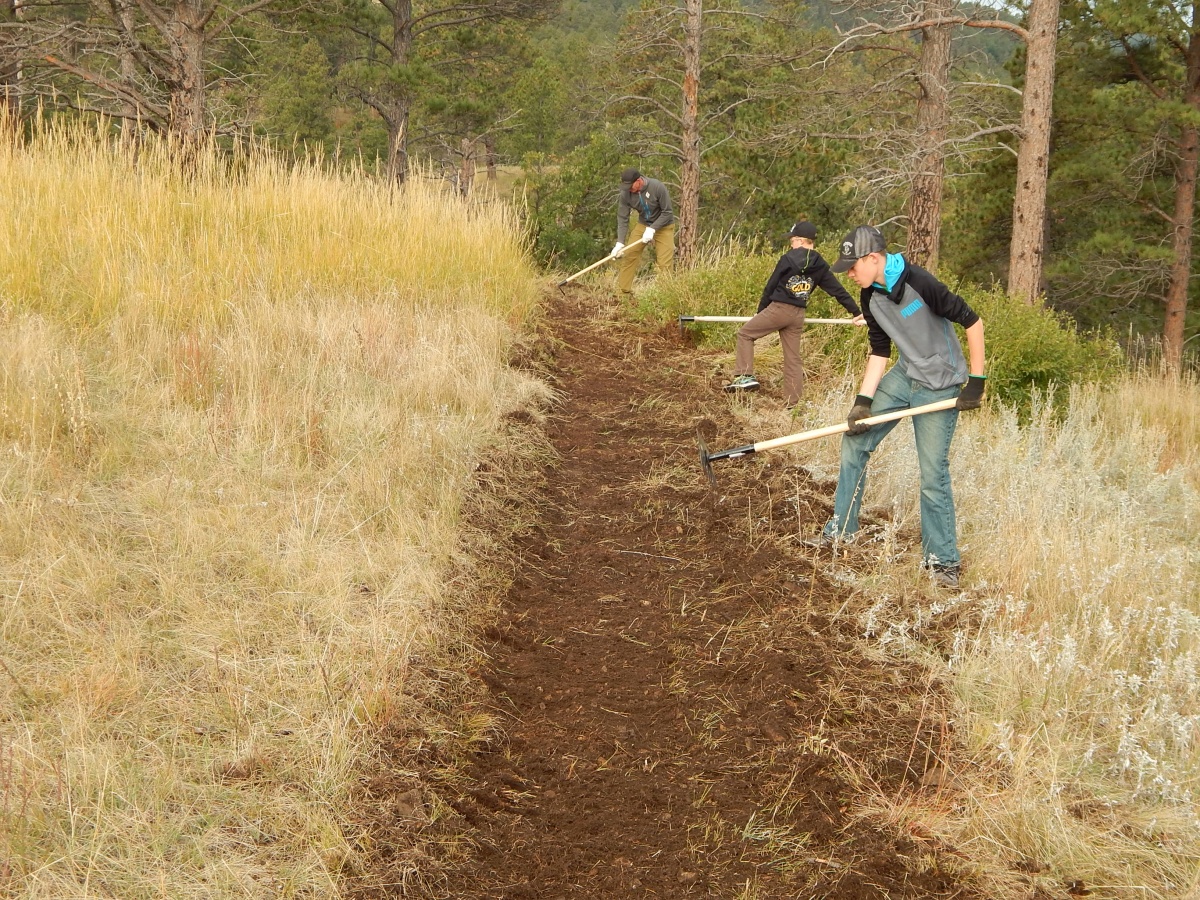 Ryan Larson, Fire Management Specialist, South Dakota Field Office
The Centennial National Recreation Trail in South Dakota was established in 1989 to commemorate the state's 100th anniversary. The trail winds 111 miles through the Black Hills from Bear Butte State Park to Wind Cave National Park, passing through the BLM's Fort Meade Recreation Area.
When the trail was originally built, it was done quickly using two-track existing roads, game trails, etc.  Over the past few years, the BLM, U.S. Forest Service, and some ambitious volunteer groups have been working to improve the route to a more scenic and sustainable trail.
On National Public Lands Day this year, 28 volunteers and nine BLM employees rerouted one of the last sections of two-track trail that crosses BLM lands. The new 1.25-mile long single-track trail makes for a safer and more enjoyable hike, bike or horseback ride through the Fort Meade Recreation Area.  
For more information about the BLM portion of the Centennial Trail, download the Fort Meade Recreation Area – 7th Cavalry Trail System map (which includes Centennial Trail) from Avenza at: https://www.avenzamaps.com/maps/837627/blm-mtdakotas-fort-meade-recreation-area