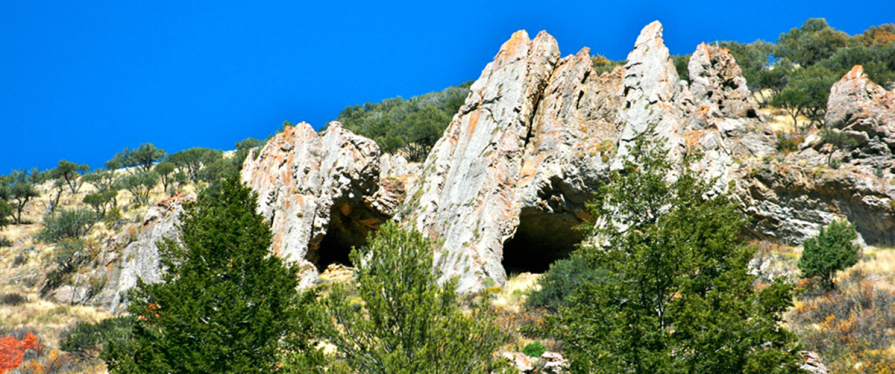 RAYMOND MOUNTAIN WILDERNESS STUDY AREA
Values
Wildlife is an important special feature in the area. The Thomas Fork watershed, which includes Huff and Raymond creeks, has been designated as an Area of Critical Environmental Concern. This area supports the Bear River Cutthroat trout and provides crucial winter habitat for moose, elk, mule deer and numerous other wildlife species. The scenic quality is outstanding due in part to the interaction of the mountainous landforms, geologic outcrops, diverse vegetation, open parks and waterways. Two waterways within the WSA have been recommended for inclusion in the National Wild & Scenic Rivers System: Huff Creek has scenic and fisheries values, and unique land and resource diversity; Raymond Creek has scenic, recreational, fisheries and wildlife values and unique land and resource diversity.
Visitation Information
There are multiple opportunities for experiencing naturalness, solitude, primitive and unconfined recreation, and wilderness. The area is in the Sublette mountain range extremely rugged and ranges from an elevation of 6,250 feet in the drainage bottoms to 9,313 feet. The WSA contains numerous peaks, ridges, canyons, creeks and wildlife. The WSA contains 1,500 acres of Douglas-fir, 1,200 acres of subalpine fir and 1,700 acres of aspen, and is consequently important habitat for moose, deer, and elk. Motorized travel is expressly prohibited. Additionally, the WSA is closed to mineral entry, including gold panning.
Visitor Advisory
Access to wild lands inherently requires good navigational skills and four-wheel drive or high-clearance vehicles. Visitors should be prepared for adverse weather and road conditions. The WSAs in the BLM Field Office are primarily accessed by unnamed or unsigned two-track roads that in many cases may be difficult to find without sufficient navigational skills and equipment.
Wilderness Study Areas
WSAs are undeveloped federal lands that retain their primeval character and influence, without permanent improvements or human habitation, and are managed so as not to impair their suitability for preservation as wilderness. Backcountry recreation is a common use along with Leave no Trace Outdoor ethics. Please be advised these areas are restricted and do not allow for the use of motorized and mechanized equipment.