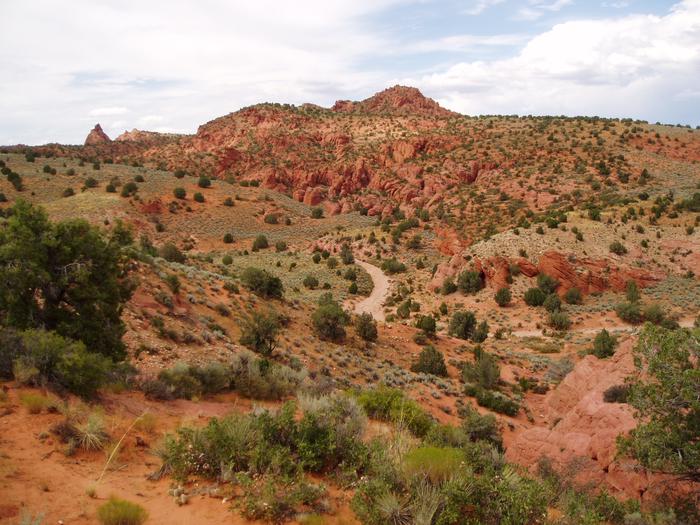 Address:
Kanab Field Office 669 S Highway 89A Kanab, UT 84741
Latitude/Longitude:
37.019068, -112.024783
Active Advisories & Alerts in Effect
Check out the advisories and alerts in effect to help plan and prepare for your next adventure.
Paria Canyon Overnight Permits
Get permits, human-waste bags, maps & information at these locations:
Arizona Strip District & Public Lands Info. Center
345 E. Riverside Dr.
St. George, UT 84790
435-688-3200
blm_az_asdoweb@blm.gov
Kanab Field Office (open November 16 - March 14)
This is not the Kanab Visitor Center
669 S. Highway 89A  
Kanab, UT 84741
435-644-1200
utknmail@blm.gov
Paria Contact Station (open March 15 - November 15)
U.S. Highway 89 (44 miles east of Kanab, Utah)
435-689-0801
utknmail@blm.gov
As a reminder, permits must be picked up in person at the specified location you selected when making your reservation; all trash and solid human waste must be carried out; and all fires are prohibited. For a complete list of Rules & Regulations, visit the "Need to Know" section on Recreation.gov.
THE WAVE LOTTERY
Currently the walk-in lottery for permits into Vermilion Cliffs National Monument (VCNM) at North Coyote Buttes (The Wave) and South Coyote Buttes is operating under normal business hours. The lottery takes place daily at 8:30 a.m. at the Kanab Center, which is located at 180 E 100 N, Kanab, Utah (Please note: this is NOT the BLM Kanab Visitor Center).
North Coyote Buttes applications are accepted at 8:30 a.m. and close at 9:00 a.m. MST.
South Coyote Buttes applications are accepted at 9:30 a.m. and close at 10:00 a.m. MST.
To ask questions about the lottery, call 435-644-5033 or 435-644-1300.
To ask questions about hiking The Wave, please call 435-688-3200.
Follow this link for information on walk-in and online lottery permits.