Susan Creek Falls Trail and Day-Use Area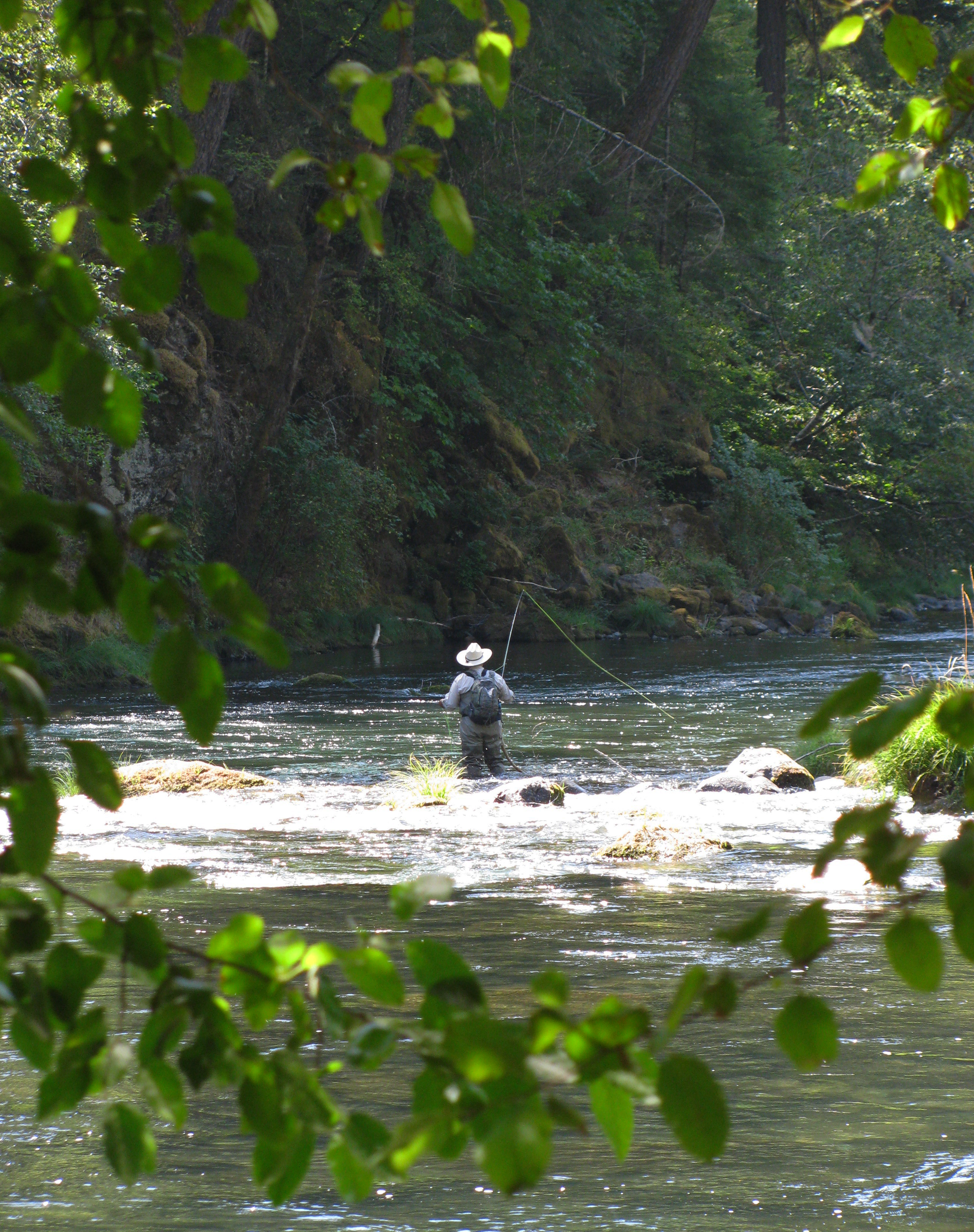 Address:
Roseburg District Office 777 N.W. Garden Valley Boulevard Roseburg, OR 97471
Latitude/Longitude:
43.298407, -122.905637
Directions:
From Roseburg, OR: Take Oregon Highway 138 east for approximately 29 miles. The day-use are is on the right side of the highway and the trailhead is on the left side.
Fee Description:
No Fees.
Susan Creek Falls Trail and Day-Use Area
The Susan Creek Day-Use Area is a relaxing location where visitors can enjoy a lunch break and observe the North Umpqua River, try fly-fishing in the waters below, take a nature hike, or launch a raft or kayak on the North Umpqua River. The site lies one-half mile downstream from Susan Creek Campground and is connected by the Emerald Trail along the forested river bank. The trail continues another 0.75 miles downstream, terminating at the pedestrian Tioga Bridge where visitors can cross the mighty North Umpqua Wild and Scenic River.
The day-use area also serves as a trailhead for the Susan Creek Falls Trail which begins across Highway 138 from the parking lot. Susan Creek Falls is a spectacular 50-foot waterfall which plummets over moss lined volcanic rock cliffs and is located 0.8 mile up the trail from the Susan Creek Day-Use Area.
Know Before You Go:
The recreation site is for day-use only; nearby Susan Creek Campground is open seasonally.
Adjacent to the day-use area is the Susan Creek Raft Put-In / Take-Out accommodates river access for whitewater enthusiasts.
The upper portion of the Susan Creek Falls Trail beyond the falls has a natural abundance of poison oak and is a strenuous hike.
Angling on this stretch of the river is limited to fly-fishing only.
The North Umpqua is a class III whitewater river. It demands your attention.
Point of Interest:
Another 0.4 mile up the Susan Creek Falls trail from the falls, hikers can visit the Susan Creek Indian Mounds. (Rated: difficult hike) Moss-covered rocks piled up are believed to be a spiritual site which was visited young American Indians. They would spend the night in fasting and search of a vision of a guardian spirit. Stones were piled up in hopes that such a vision would be granted.
Accessibility Description (ABA/ADA):
Toilets at both facilities are accessible as well as most of the site trails at Susan Creek Day-Use Area.