Old Flume Trail Trailhead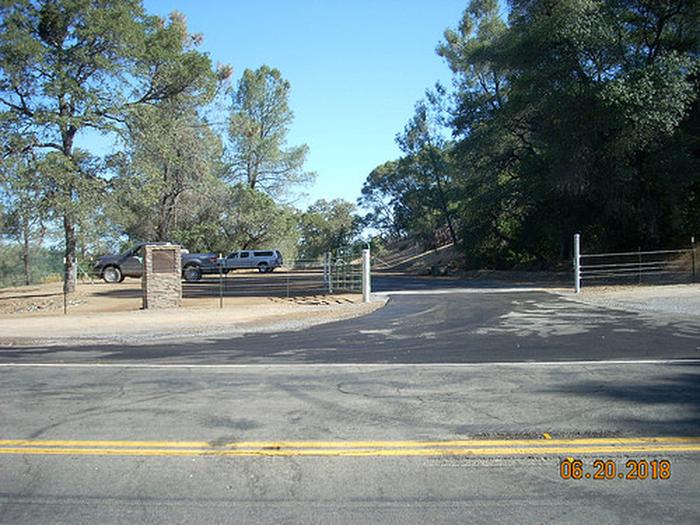 Address:
Bureau of Land Management Bureau of Land Management El Dorado Hills, CA 95762
Latitude/Longitude:
38.760097, -120.842452
Directions:
From the town of Placerville, drive north on Highway 49 for approximately 4 miles to the inside of a sharp turn in the road. The parking lot is on the left side of the road directly across from a small red shack. Please watch for road traffic pulling in or out of the parking area.
Old Flume Trail Trailhead
Pitch-In! Please do your part to keep our public lands clean and safe. Pack-it-In and Pack-it-Out.
RECREATE RESPONSIBLY
Overview
The BLM, Old Flume Trail is a
Day-Use
only area and is closed to all hunting and target shooting. The new parking area is located on BLM -- your public lands. This new BLM parking area is adjacent to the old location. As you enter the new fenced and gated parking area, park to the left facing the fence in order to maximize the number of vehicles. Please avoid parking outside the fence along the roadway. Thank you.
Please note:
It may only take you a half hour to get down the trail, but be prepared for a steep and much longer walk back up. Give yourself a couple hours and take plenty of water.
History
Between the towns of Placerville and Coloma along Highway 49, the Old Flume Trail offers access to the South Fork of the American River. The trail is wide and the terrain is not technically difficult as it heads down into the canyon from the parking lot. But the trail does drops rather steeply down an old existing road -- about 800 feet in less than a mile and leads to a quiet location just below Racehouse Bend rapid on the South Fork.
The Old Flume Trail crosses over a historic ditch which carried water from Chili Bar ten miles downstream to the town of Lotus. This flume was one of the largest ever built in El Dorado County at 153' high and 750' long. The property is now managed by the BLM after the American River Conservancy (ARC) acquired a land grant from Richard and Arlene Wilkinson in 1991.
Also VISIT: South Fork American River webpage
Other BLM Trailheads:
Cronan Ranch Trailhead
Magnolia Ranch Trailhead
Return To: BLM, Mother Lode Field Office