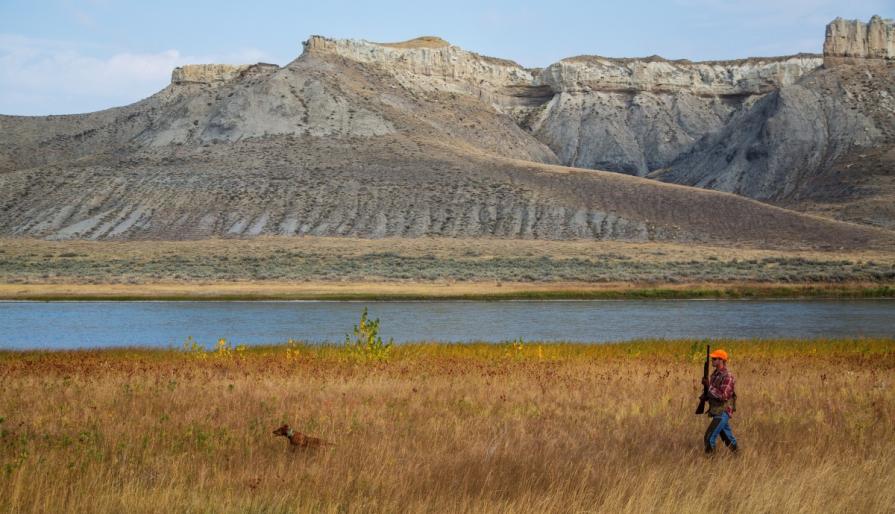 HUNTING, FISHING AND RECREATIONAL SHOOTING
The Bureau of Land Management provides opportunities to hunt, fish and engage in shooting sports activities in a safe and environmentally sound manner that promote marksmanship, public safety, hunter education, competition and lawful hunting.
Over 99 percent of BLM-managed lands are open to hunting, fishing and recreational shooting opportunities-- find BLM-managed lands in your area. While the BLM manages wildlife and fisheries habitat, State fish and wildlife agencies regulate hunting and fishing. Always check with your State fish and wildlife agency and the local BLM office for laws and regulations specific to your area of interest. The BLM provides important access to hunting and fishing opportunities on public lands and waters, working with local communities and our valued partners to actively expand access to these opportunities.
Maps
Do you want to hunt on public lands but don't know where they are located? Purchase BLM Surface Management Maps that show land ownership and include public and private land, roads, and more.  Maps are $4.00 each and can be purchased at many of our offices. Please call ahead to confirm availability. 
Maps do not display specific shooting sites. Remember, it is YOUR responsibility to know the laws and regulations - all federal, state, and county regulations apply to public lands.