Egin Lakes Campground/Day Use Area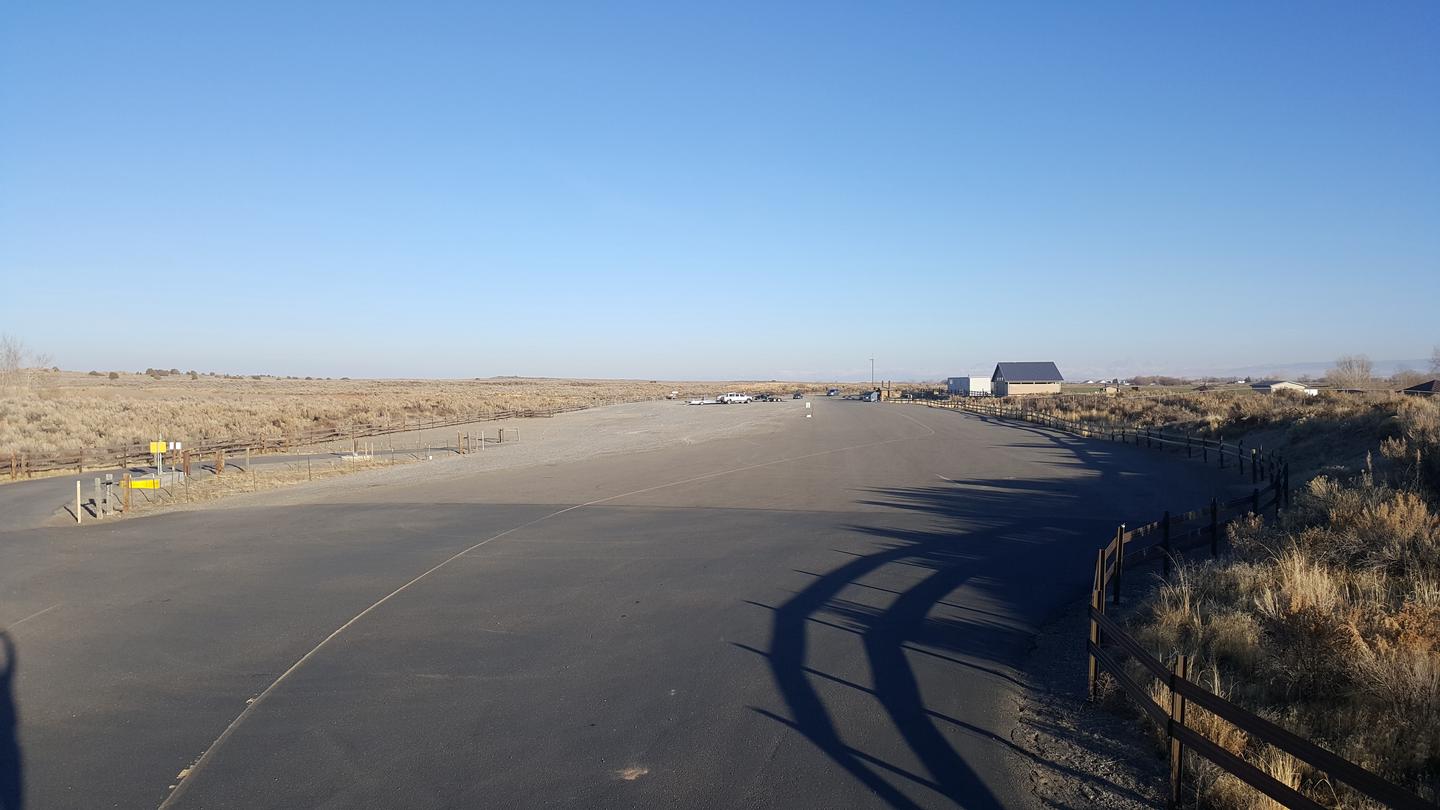 Address:
East 500 North St. Anthony , ID 83445
Latitude/Longitude:
43.956312, -111.852468
Directions:
Located 35 miles north of Idaho F alls, Idaho 
From US-20 northbound, take the North Rexburg #337 exit. Turn left onto 1900 E. (Salem Highway). Travel 6.3 miles north to the 2nd flashing light (at the 4-way) to St. Anthony Sand Dunes. Turn left and travel 0.85 miles to the split in the road. Stay right, over the railroad tracks and continue on 500 N for 2.9 miles. At the Egin Lakes Access sign, turn right onto the paved access road. 
From US-20 southbound, take exit #346 (Saint Anthony City Center). Turn right onto Bridge Street and continue through the stop light to West 4th N. Turn left onto West 4th N, which turns into 600 N after you leave city limits. Follow 600 N approximately 3 miles until you reach the intersection with Red Road. Turn left to go to Egin Lakes access or right to the parking and dispersed camping areas along Red Road.
Fee Description:
Camping Fees: A sites-$60/night, B sites-$30/night and C sites-$25/night, $10.00 per use of RV dump stations. 
Day Use Fees: $5.00 per vehicle/per day or there is a $60.00 season pass--can be purchased from camp host at Egin Lakes or at the Upper Snake Field Office in Idaho Falls.
Egin Lakes Campground/Day Use Area
Overview
Located far from any ocean, the St. Anthony Sand Dunes appears as a rolling sea of sand on the eastern edge of Idaho's volcanic Snake River Plain. These vast dunes are the largest in Idaho. They blanket an area approximately 20 miles long and 5 miles wide and range from 50 to 400 feet high. This 10,600-acre playground of shifting, white quartz sand is known for its unique beauty and exceptional space for off-highway vehicle (OHV) enthusiasts, hikers and equestrians. Picnicking, snowmobiling, wildlife viewing and camping opportunities are also available. The best time to visit is spring through fall. Summer temperatures cause sands to reach over 100 degrees. The area features Deadhorse Bowl, a popular OHV sand bowl one-mile in circumference and 400 feet deep, located in the western section of the dune complex.
The Egin Lakes Campground located 8 miles to the west from St. Anthony, ID. The developed campground offers a potable water system, RV dump station and 48 improved camp units, including electrical service. There is also a day use and horse trailer parking area.
Recreation
The campground sites have electric pedestals, access to water hydrant, campfire rings, picnic tables and a vault toilet. There are numerous opportunities to go hiking, biking, horseback riding and ride off-road vehicles in the area. 
Facilities
Facilities: 48 site developed campground, each site has electric hookup, picnic shelter, fire ring, and table. 3 parking areas include day use, overflow, and equestrian. Reservations are available at recreation.gov for 26 of the 48 campsites. The remaining 22 sites are first come, first served. View the campground map. Other facilities include fee station, OHV unloading ramp, 7 water hydrants, restrooms (6 double vaults), RV dump station, concessions, and 3 picnic sites with shelters.
Contact station area: Law enforcement, EMS, and Idaho Air Rescue 
Regulations: Safety flags, annual OHV sticker; designated routes, ride only in open sand and observe all posted signs; no glass containers; all riders under age 18 must wear helmets (ID state law).
Natural Features
This 10,600-acre playground of shifting, white quartz sand is known for its unique beauty and exceptional space for off-highway vehicle (OHV) enthusiasts, hikers and equestrians. 
The dunes are an important environment for a variety of plants and animals. The sand dunes themselves may appear lifeless, but they harbor three unique and sensitive species: the Saint Anthony evening primrose and two species of beetle. The dunes are ringed by thousands of acres of native grasses, junipers and sagebrush that provide habitat for sage-grouse and critical winter range for elk, mule deer and moose.
Nearby Attractions
The campground is within a couple of hours drive from Grand Teton and Yellowstone National Parks.