BLM New Mexico COVID-19 Information Update
The Department of the Interior's current COVID-19 policy incorporates CDC guidance. As CDC science-based guidance changes, our policy will adapt. Visitors have always been encouraged by DOI to review CDC guidance when making their plans to recreate responsibly. CDC guidance indicates that fully vaccinated people no longer need to wear a mask or physically distance in any setting, except where required by federal, state, local, tribal, or territorial laws, rules, and regulations. Unvaccinated people must wear a mask indoors in DOI buildings at all times and outdoors when physical distancing cannot be maintained. All people, regardless of vaccination status, are required to wear a mask on all forms of public transportation and in healthcare settings on DOI lands. We will continue to ask visitors to follow CDC guidance to recreate responsibly.
The latest information on changes to facilities and services in response to Coronavirus (COVID-19) is available here.
View the alert: BLM New Mexico COVID-19 Information Update
Apache Box Wilderness Study Area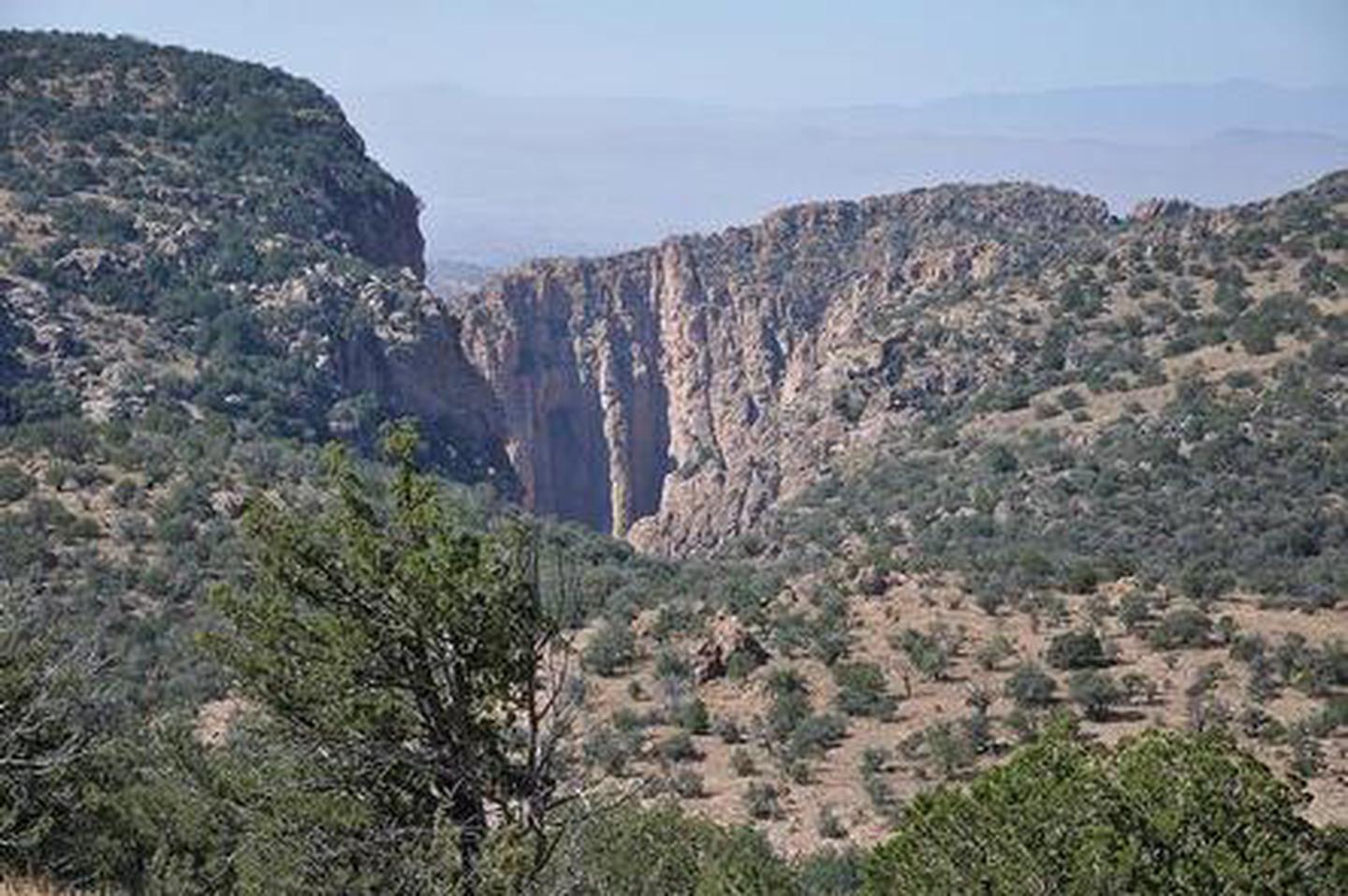 Address:
Las Cruces District Office 1800 Marquess Street Las Cruces, NM 88005
Latitude/Longitude:
32.91680306, -108.9733728
Directions:
From the intersection of highways 180 and 78 (approximately 46 miles west of Silver City), drive just over 9 miles west on 78 to Mule Creek and turn south on Brushy Mountain Road. Drive 15 miles on Brushy Mountain Road, passing numerous marked and unmarked intersecting routes (most notably passing Radar Station Road at 12.2 miles). At 15 miles you will come to a locked gate. Park clear of the gate and follow the fence line to the west to avoid the private land. Staying on National Forest land north of the fence, eventually turn south into the WSA. You'll need to be able to read a map to navigate into the WSA as this is rugged terrain without a trail.
Apache Box Wilderness Study Area
The Apache Box WSA is located in southwestern New Mexico. The namesake feature, Apache Box, is a deep narrow canyon carved by Apache Creek. Sheer cliffs rise 600 feet above the canyon floor and give way to rolling hills above the canyon. Diverse riparian trees are found in the canyon while the uplands are a mix of grassland and juniper and piñon woodlands, with occasional ponderosa stands on northern aspects.