Center Content:
BLM Idaho Success Story
Training, multi-agency partnership inspire over 100 Idaho ranchers to engage in range monitoring
Did you know that public land managers and over 100 ranchers work together to cooperatively monitor Idaho's rangelands and improve range health? A partnership between BLM, Idaho Department of Agriculture, University of Idaho Rangeland Center and Extension Office and the Idaho Rangeland Resource Commission provides training to ranchers and agency officials on proper rangeland monitoring and teaches key BLM protocols.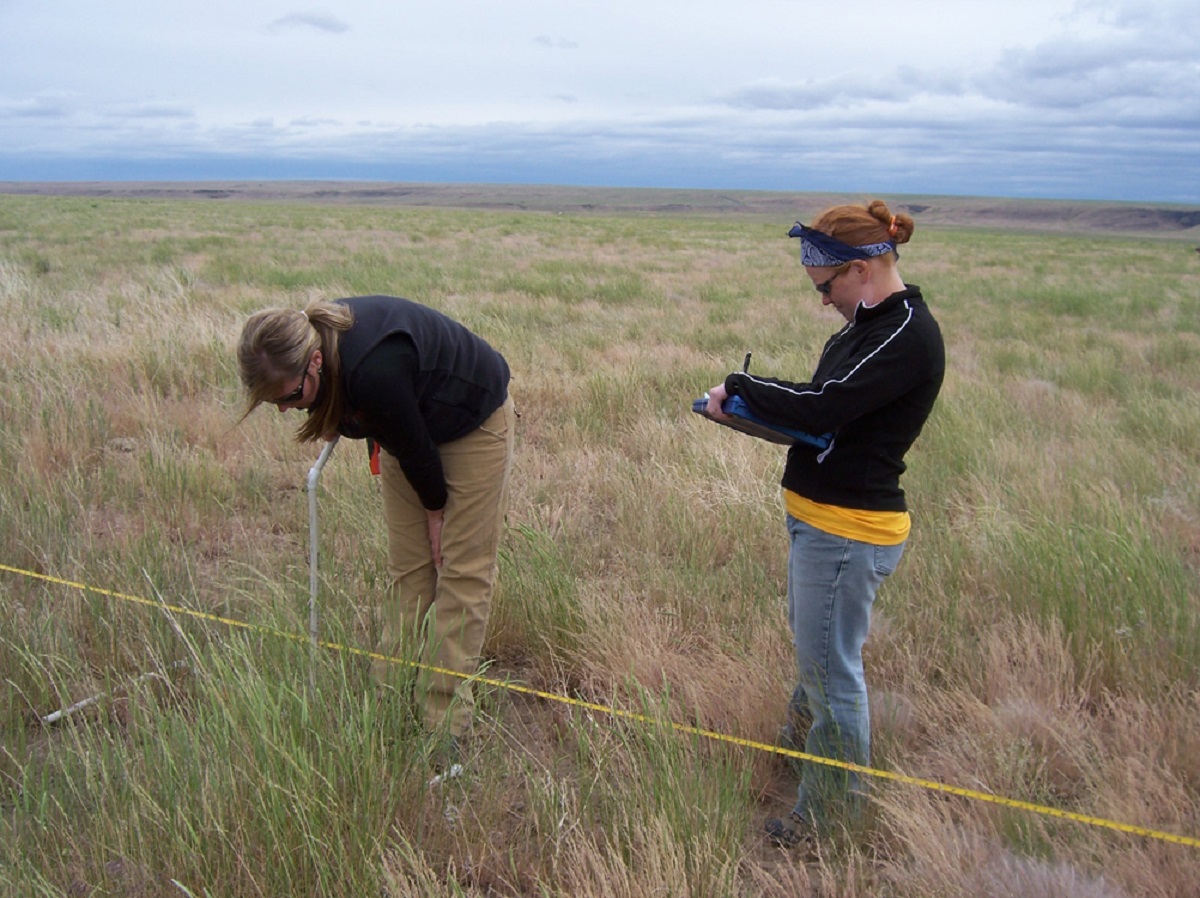 A five-way partnership provides training to ranchers and agency officials to do range monitoring. The Idaho State Department of Agriculture and BLM monitoring agreement sets the protocols to gather cooperative photo monitoring data, ensuring that the data collected will become part of the BLM grazing allotment files. To participate or learn more contact Brooke Jacobson, ISDA Rangeland Program Monitoring Specialist, at (208) 332-8561 or email brooke.jacobson@agri.idaho.gov.