BLM Alaska Success Story
BLM Alaska Participates in Global Reindeer Youth Summit
While the BLM manages millions of acres of rangeland for cattle, sheep, and other livestock ranchers in the West, in Alaska it is Alaska Native reindeer herders who are served by the grazing program. And as Alaska's reindeer herders look to build a sustainable future, they look to other reindeer herding cultures in the Arctic to exchange information, share their knowledge, and encourage young people to learn about reindeer husbandry. 
The BLM was recently invited to participate in the first Global Youth Reindeer Summit, a four-day event held at the Midnite Sun Reindeer Ranch near Nome. The event sought to expose young people to local and global expertise in reindeer herding and local food culture. A grant from the Bureau of Indian Affairs and donations from dozens of businesses and individuals made the summit possible, and youth from villages throughout Arctic Alaska participated. 
Members of the Alaska Reindeer Council, university professors from Alaska and Finland, and reindeer herders from Alaska and Norway were invited to present on a variety of topics, including herding techniques, ungulate diseases, lassoing, and the importance of taking a landscape approach to rangeland management. BLM Natural Resources Specialist Laurie Thorpe was invited to share what she learned at a recent conference in Norway on Arctic ungulates and economic development. 
"The summit provided a great opportunity to develop a shared understanding of the challenges facing reindeer herders and land managers throughout the Arctic," Thorpe said. "It was also the perfect venue to exchange experiences and share adaptive strategies for sustaining Arctic communities in the face of climate change." 
The BLM manages about 4 million of the approximately 12.5 million acres of land used for reindeer grazing on the Seward Peninsula of northwest Alaska. There are currently about 8,000 reindeer on the Seward Peninsula – about half the number currently authorized there. Industry experts say the industry has the potential to grow to well over 50,000 animals.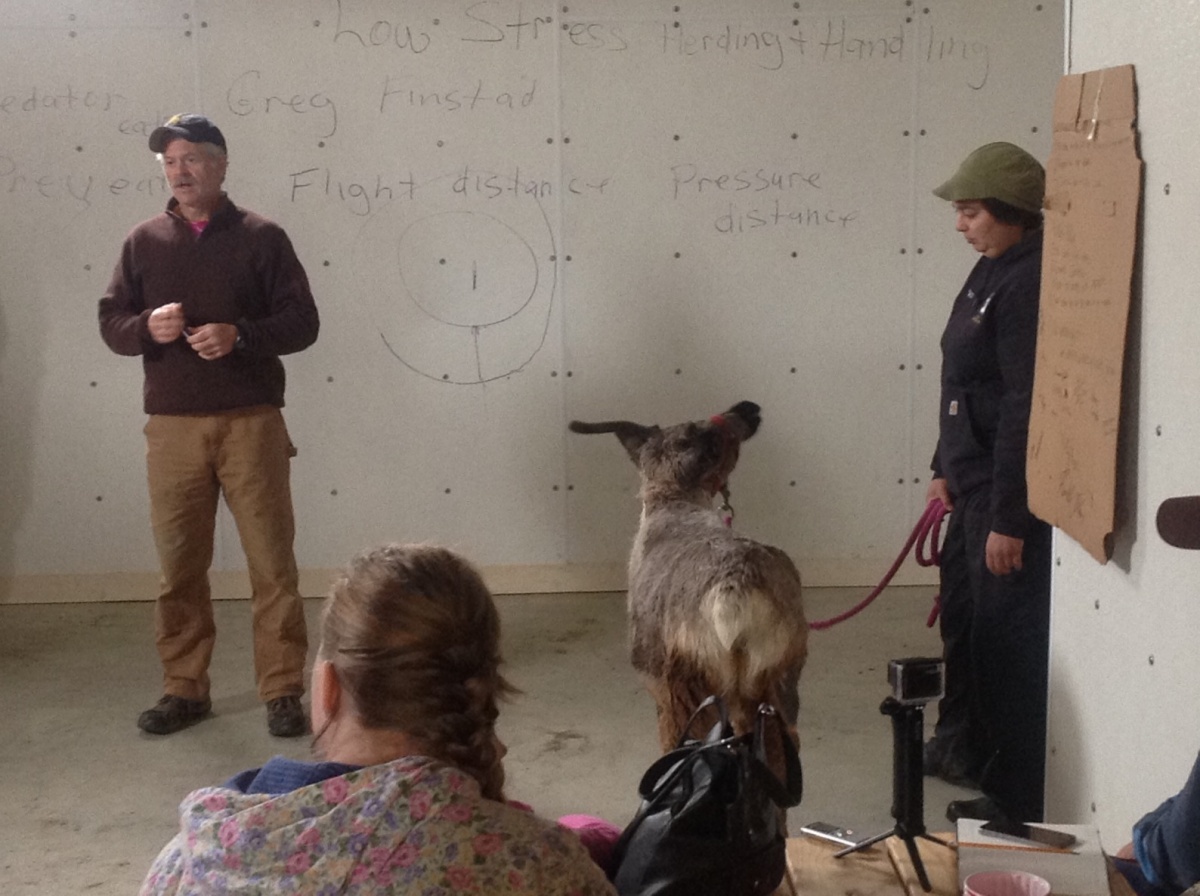 "You have the very best reindeer pastures in the world," Anders Oskal, a Saami reindeer herder from Norway and Executive Director of the International Centre for Reindeer Husbandry, told the gathering. Oskal is also co-lead of the Arctic Indigenous Peoples Culinary Institute and indigenous foods played a big role at the summit. Participants attended sessions on butchering, meal preparation, and use of local plants and animals. There were also presentations on the use of non-edible parts of the reindeer for making jewelry, clothing, tools, and art.