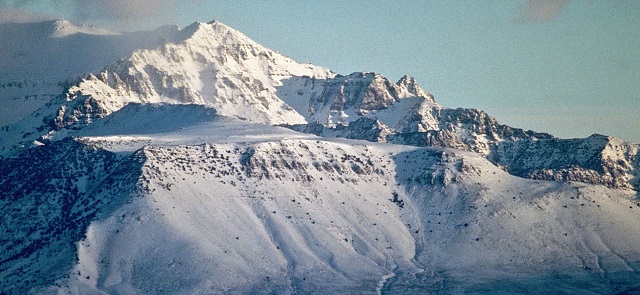 Steens Mountain Winter Recreation
The Steens Mountain area offers an extraordinary landscape of volcanic uplifts, deep glacier-carved gorges, stunning scenery, wilderness, wild rivers, and a rich diversity of plant and animal species. Winter recreation on the Steens gives visitors a chance to experience this rugged country on skis, snow shoes, or snowmobiles. Steens Mountain is located 60 miles south of Burns near Frenchglen and Page Springs Campground. Take State Highway 205 to Frenchglen and follow the signs east to the Steens Mountain Loop Road.
Visitor Activities
Visitor activities include cross-country skiing, snowshoeing, and limited snowmobiling.
Permits, Fees, Limitations
For those interested in driving the North Loop Road to the snow line above the Page Springs gate for the above activities, you must come in to the Burns District Office to complete a winter recreation permit application and receive a gate key. There are a very limited number of gate keys, all of which are offered on a first come, first serve basis—WALK-INS ONLY, NO RESERVATIONS. No fee is charged for the permit or gate key. The gate key must be picked up during regular business hours, Monday–Friday, 7:45 a.m.–4:30 p.m.
For safety reasons, only groups of 2 or more people will be issued permits. Visitors who wish to hike, bicycle, or ski past a closed gate do not need a permit. Motorized cross-country travel on BLM-administered lands is not permitted. Snowmobilers must stay on the designated routes. The number of groups that can be on the mountain at one time is limited. The number of wheeled vehicles per month allowed through the Page Springs gate is also limited.
Snowmobile use to Dingle Creek or along the Cold Springs Road to the Nye Cabin is allowed only when the group is accompanied by either a member in good standing of the High Desert Snow Drifters Snowmobile Club or a Burns District Special Recreation Permittee who is authorized to operate snowmobile trips.
Be Prepared for Hazardous Conditions
Weather conditions can change suddenly and winter recreationists should always plan ahead and be prepared. All groups should carry winter survival gear. Winter storms build frequently and unexpectedly, creating white-out conditions. Weather and terrain on Steens Mountain create steep drop-offs and 20 to 50 foot cornices. Be aware of what's on the other side of a hill and stay off cornices. Lakes, creeks, and streams may not be frozen solid. The Fish Lake dock is marked with orange snow poles. Cell phone service is spotty throughout the area, but reception may be better above Fish Lake. Prior to embarking on your trip, notify family and friends of your itinerary in case of emergency.
For more information or to request a winter recreation information packet please contact the Burns District BLM.