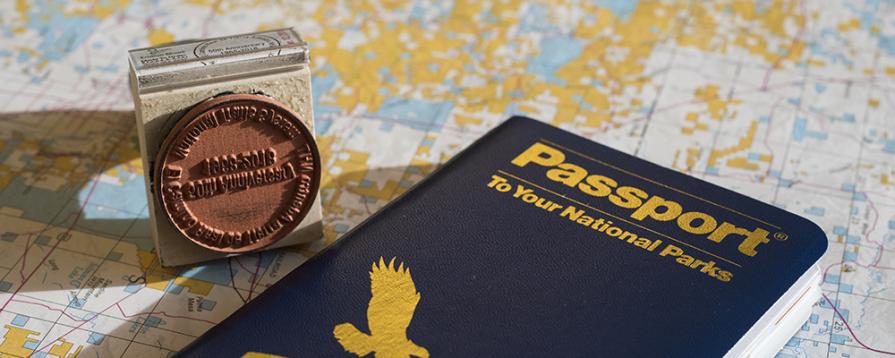 Passport Stamps now available for New Mexico and West Texas National Historic Trails
The Bureau of Land Management in New Mexico invites visitors to participate in the popular National Historic Trail passport program where they can obtain stamps at a network of historic sites along these trails.  The passport program gives visitors a popular way to connect with the region's three National Historic Trails — El Camino Real de Tierra Adentro, the Santa Fe Trail, and the Old Spanish Trail.
The National Trails System was enacted by Congress and signed into law on October 2, 1968.  All three regional trails meet in Santa Fe and played a major role in the history of New Mexico and West Texas.  The BLM invites you to explore America's national scenic, recreational, and historic trails.  The historic and interpretive sites, museums, and visitor centers participating in the program are listed below, and make up a network of private, state, municipal, and federally managed areas that all contribute to the interpretation of these trails.  Every year, more historic and interpretive sites are added to the passport stamp program.  
Visitors can find the most up-to-date list on the following webpages:
El Camino Real de Tierra Adentro: https://www.nps.gov/elca/planyourvisit/passport-program.htm
Santa Fe Trail: https://www.nps.gov/safe/planyourvisit/safe-passport-program.htm
Old Spanish Trail: https://www.nps.gov/olsp/planyourvisit/passport-to-your-national-parks.htm
50th Anniversary - National Trails System: https://Trails50.org