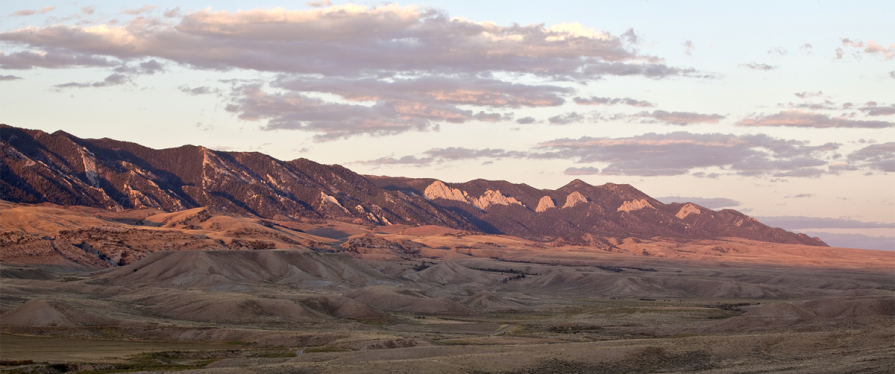 FERRIS MOUNTAIN WILDERNESS STUDY AREA
Values
The Ferris Mountains WSA encompasses 22,245 acres of BLM-administered land and one private inholding of 160 acres. The study area is steep and rugged, providing unusual and spectacular scenery. Ferris Peak is the highest point in the Great Divide Basin at 10,037 feet and rises some 3,000 feet from the valley floor. Large stands of Douglas fir, interspersed with grassy parks create an alpine setting. Motorized travel is expressly prohibited. Additionally, the WSA is closed to mineral entry, including gold panning.
Visitation Information
Access to wild lands inherently requires good navigational skills and four-wheel drive or high-clearance vehicles. Visitors should be prepared for adverse weather and road conditions. The WSAs in the BLM Field Office are primarily accessed by unnamed or unsigned two-track roads that in many cases may be difficult to find without sufficient navigational skills and equipment.
Visitor Advisory
Location: Carbon County
Nearest Town: Rawlins (40 miles)
BLM Acreage: 22,245 acres
Wilderness Study Areas
WSAs are undeveloped federal lands that retain their primeval character and influence, without permanent improvements or human habitation, and are managed so as not to impair their suitability for preservation as wilderness. Backcountry recreation is a common use along with Leave no Trace Outdoor ethics. Please be advised these areas are restricted and do not allow for the use of motorized and mechanized equipment.