BLM Uncompahgre Field Office warns public about dangerous boating conditions along San Miguel River
MONTROSE, Colo. – The Bureau of Land Management Uncompahgre Field Office is advising the public against boating along a portion of the San Miguel River, one-half mile upstream of the Caddis Flats recreation site.
This section of the river has changed course making it impossible for boats, duckies and other watercraft to safely travel through the area. The new diversion contains dense trees and brush in a narrow river channel causing hazardous conditions. The Placerville river access site is the last chance for boaters to take out before reaching this part of the river.
"We are posting signs at public access points along this stretch of the river warning boaters of the danger," said Greg Larson, BLM Uncompahgre Field Office manager. "We caution all boaters to avoid this area, regardless of their experience level."
It is safe to access the river from the Caddis Flats recreation site and other points downstream. Maps and further information are available by calling the Montrose Public Lands Center at 970-240-5300.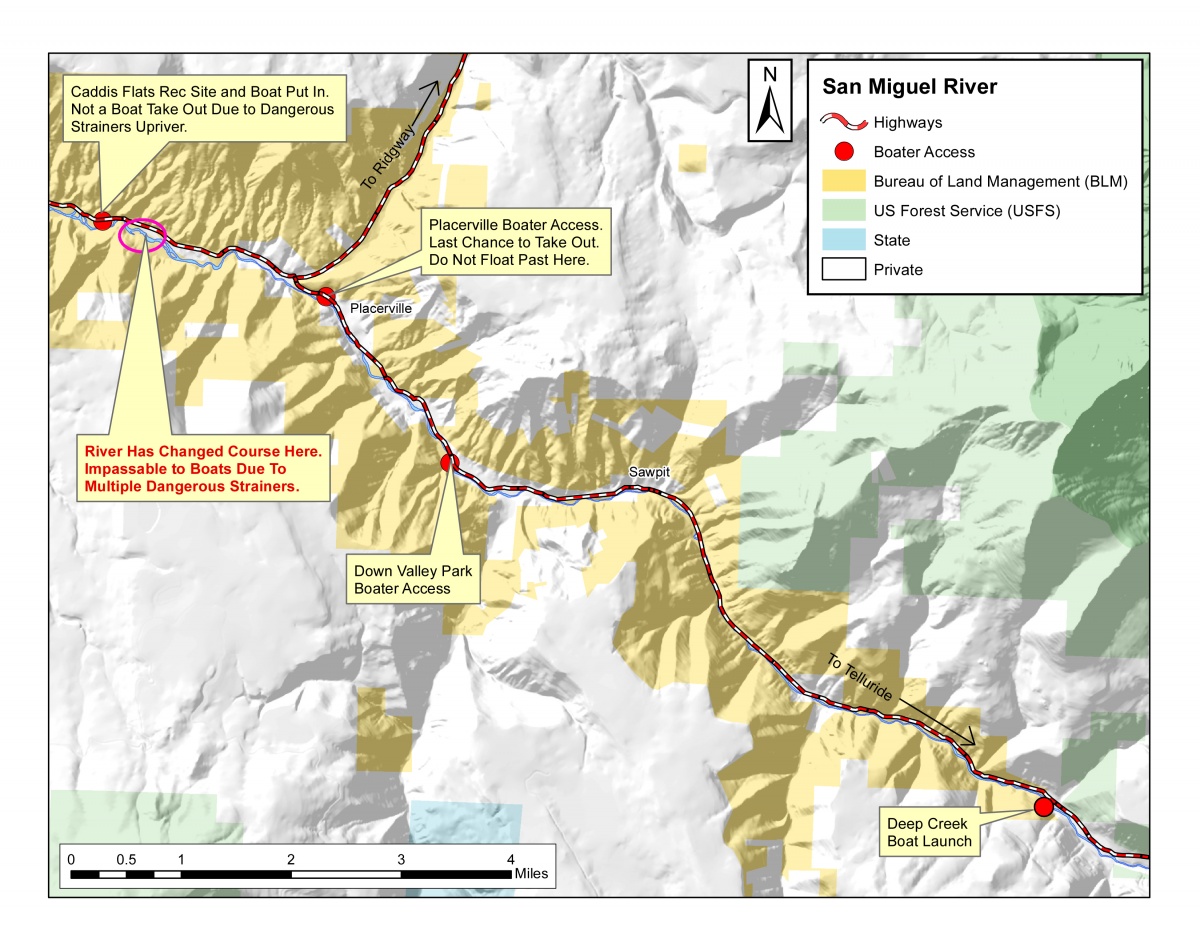 ---
The BLM manages more than 245 million acres of public land located primarily in 12 western states, including Alaska, on behalf of the American people. The BLM also administers 700 million acres of sub-surface mineral estate throughout the nation. Our mission is to sustain the health, diversity, and productivity of America's public lands for the use and enjoyment of present and future generations.
Organization
Bureau of Land Management
Office
Uncompahgre Field Office
Contacts