Gateway Extensive Recreation Management Area - Overview Map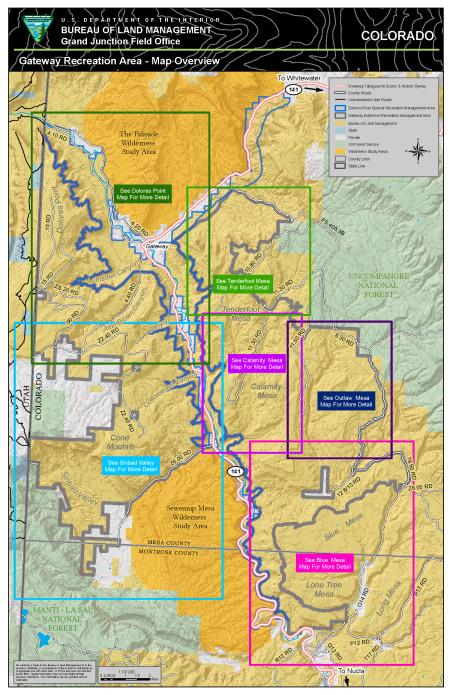 The Gateway ERMA provides visitors with opportunities to participate in motorized exploration, scenic touring and heritage tourism along the mesas and side canyons surrounding the Dolores River and the town of Gateway.  The ERMA provides a recreation setting with a relatively unchanged, natural-appearing landscape.
This set of seven maps includes a Gateway overview map, Blue Mesa, Calamity, Dolores Point, Outlaw, Sinbad, and the Tenderfoot Mesa areas.
 
Files
Publication Date
Wed, 01/20/2021
Organization
Collection: Public Room
Category: Map
Keywords
Biking
Mountain Biking
Hiking