Good Neighbors: BLM law enforcement rangers serve local communities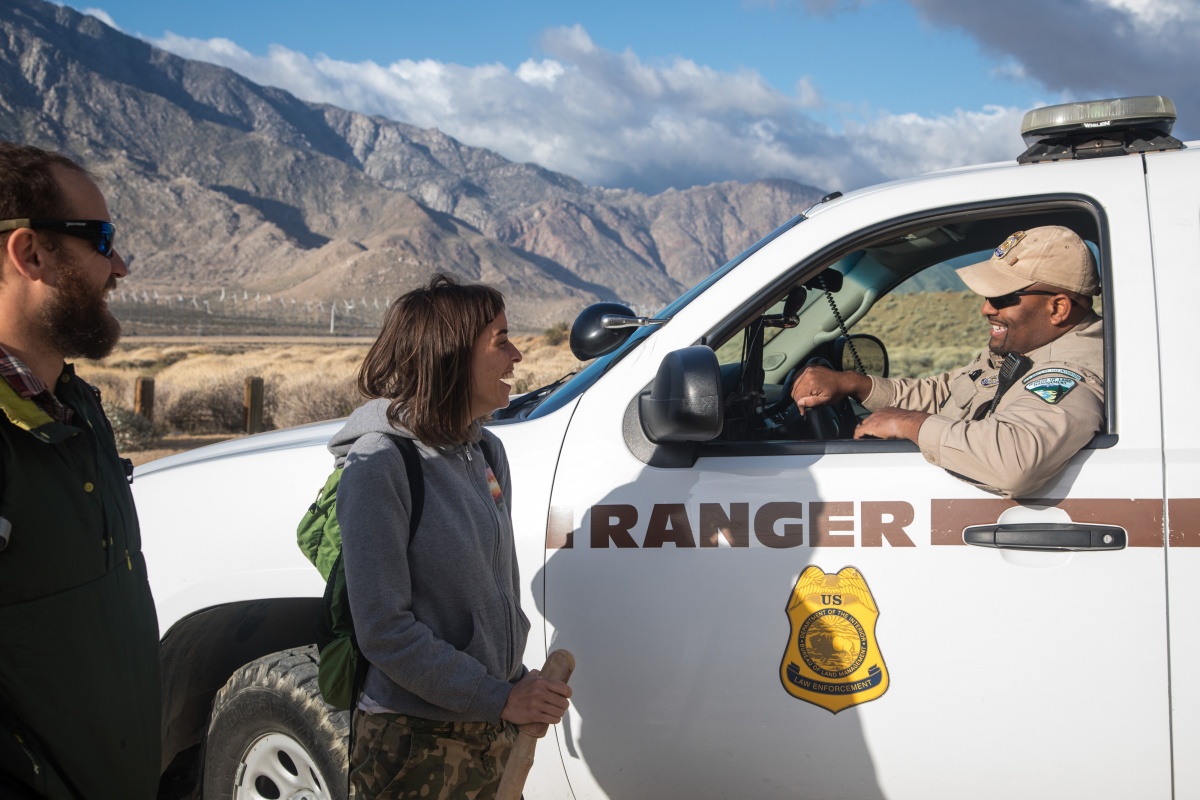 Our BLM law enforcement rangers are prepared to respond to all kinds of situations and work closely with local, state and other federal law enforcement agencies to keep the public safe and protect natural resources. Here's just a few stories of our BLM law enforcement rangers serving their communities.
BLM special agent assists local law enforcement at Las Vegas shooting incident
On Oct. 1, 2017, a lone gunman began shooting into a crowd at an outdoor concert from the thirty second floor of the Mandalay Bay Casino in Las Vegas, Nevada. The suspect killed 59 people and injured 527 before taking his life. A BLM special agent responded to the Las Vegas Metropolitan Police Department's Headquarters to monitor the incident. The next morning a second special agent arrived at Las Vegas Police Department and assisted with interviewing persons who had called in to provide information on the suspect. In addition, two law enforcement rangers provided security at the police department to free up officers that were in need of rest or needed in the field.
Arizona law enforcement assists with Mulberry Fire evacuations
On May 6, 2017, BLM law enforcement agents and rangers were working on the Sawmill Fire closure on Las Cienegas National Conservation Area when a report came in of a large plume of smoke just north of the Sawmill Fire closure. BLM law enforcement officers responded and were among the first law enforcement on the scene. BLM agents and rangers acted quickly to evacuate homes near the origin of the fire.
While law enforcement rangers were making evacuations on the north side of the mountain, the fire crossed over the ridgeline moving towards the houses. BLM law enforcement agents immediately made requests for fire engines to respond for structure protection. Several hours passed with still no fire response. Agents made continued efforts to get fire engines to their location, until fire engines finally arrived with the flames only 100 yards from the first house. Fire personnel informed BLM law enforcement they had no idea houses were on the south side of the mountain, and those houses would have been lost if not for the continued requests.