VISTA Intern Turns McInnis Canyons National Conservation Area into a Natural Classroom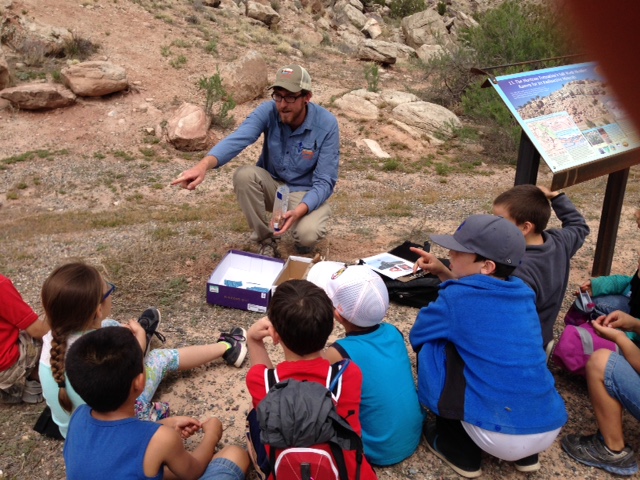 Last year Ryan McConnell, an AmeriCorps Volunteer in Service to America (or VISTA) intern, helped local students learning English as a second language connect with nature through education and stewardship programs at McInnis Canyons National Conservation Area.
The BLM and partner group Colorado Canyons Association sponsored Ryan and turned McInnis Canyons into an outdoor classroom with the help of a Hands on the Land grant from the National Environmental Education Foundation. They partnered with the Dual Immersion Academy, a public charter school in Grand Junction, Colo., and its new STEM program to start the program.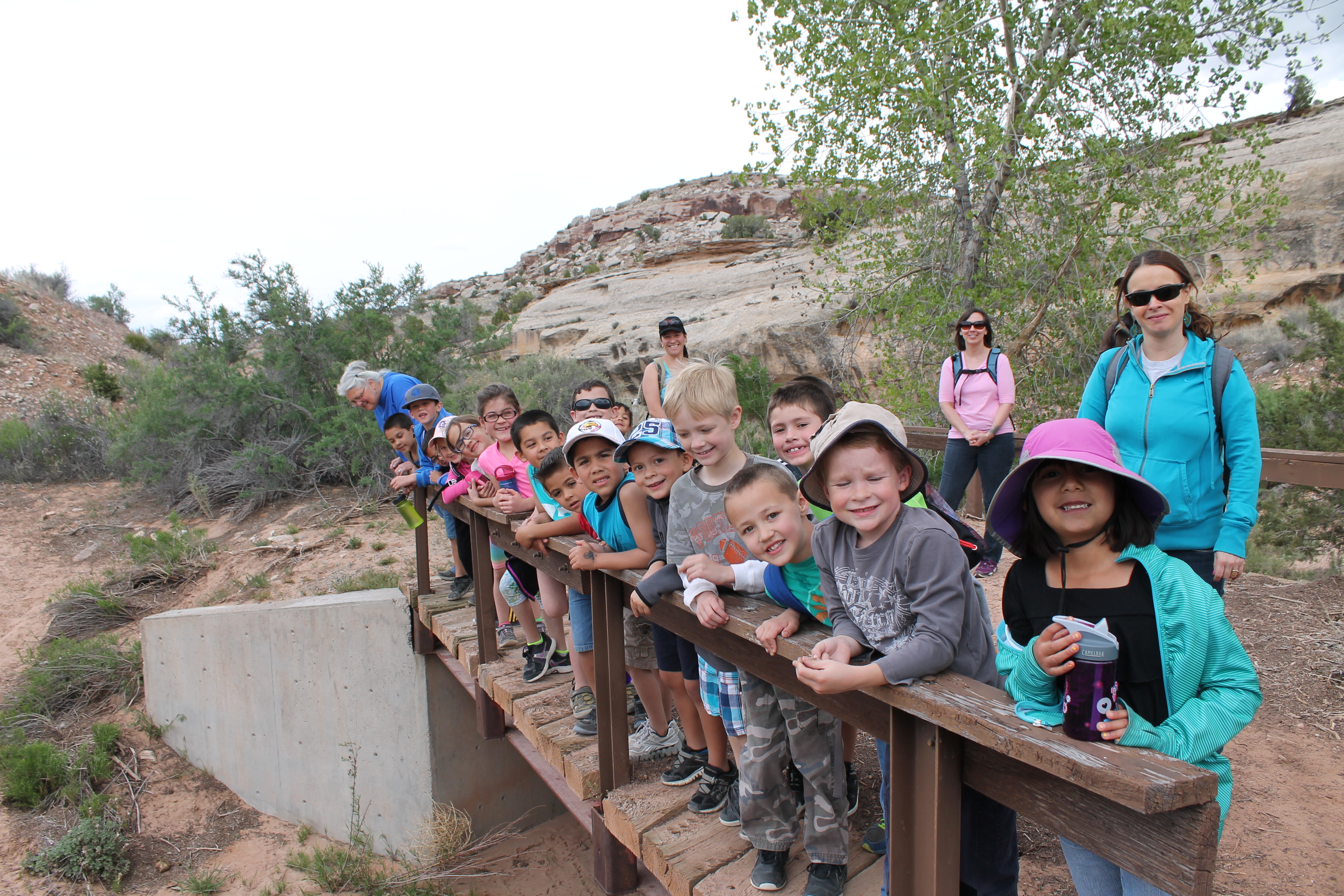 The participating students had unique experiences exploring BLM lands and interacting with knowledgeable NCA and BLM team members," said Juan Caiza, a teacher at the Dual Immersion Academy. For most students at the academy, these ventures were their first onto public lands.
Students in the program range from kindergarten to third grade. 
Ryan led the students on trips through the NCA, visited classrooms and taught lessons on geology, native western Colorado plant and animal species, geology, weather, history, and fossils.
"When the kids ask important questions about the natural world around them, it awakens my own curiosity and wonder," Ryan said.
The McInnis Canyons National Conservation Area and Black Ridge Canyons Wilderness in western Colorado are home to important resources unique to the area. Dinosaur fossils, rare plants and unusual geographic features add a backdrop for recreation and education opportunities and a cultural history that continues to inspire students and visitors of all ages. As directed by the legislation that designated the NCA, education programs about these resources are an integral part of its management.