Center Content: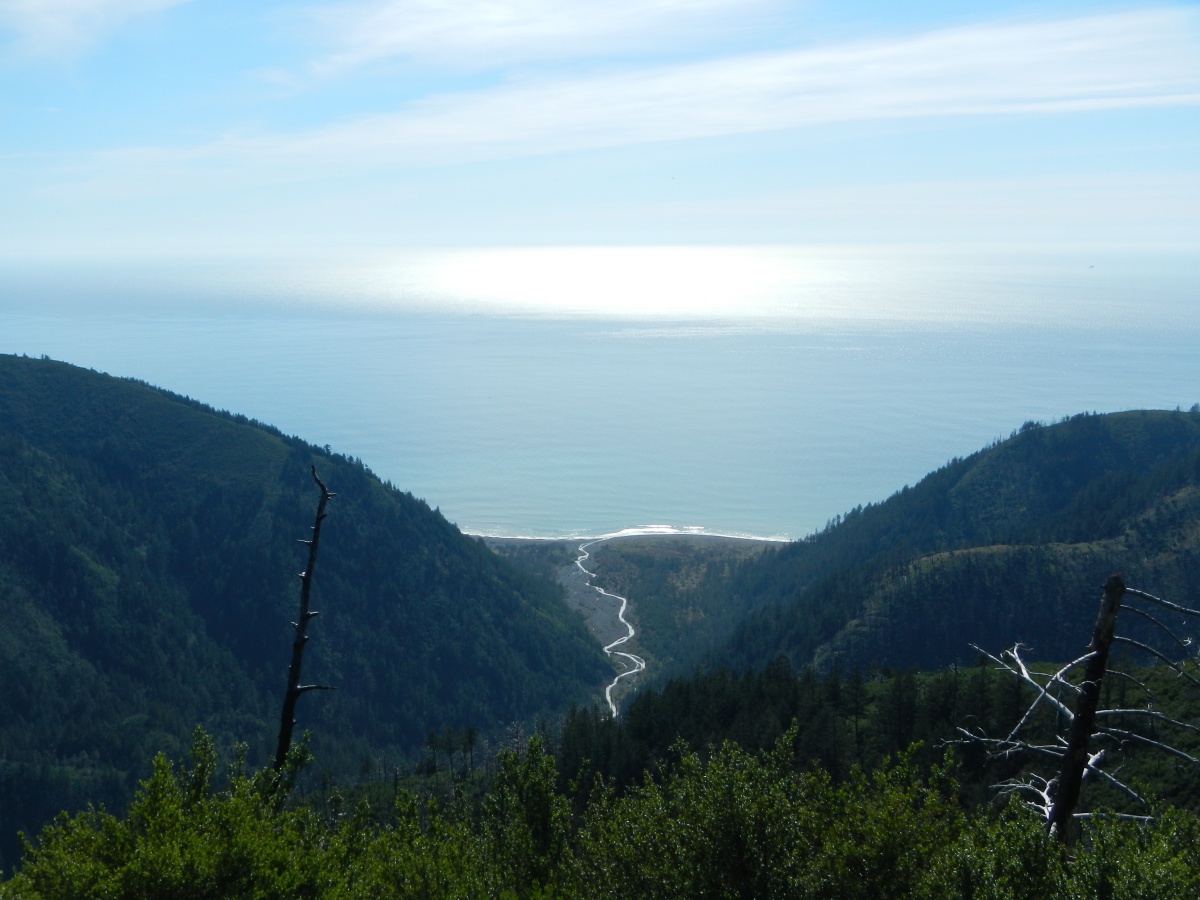 King Range Wilderness Permits (Lost Coast) 
Overnight Wilderness Permits:
The Bureau of Land Management will require permits by reservation for overnight use in the King Range Wilderness and Backcountry Management Zone of the King Range National Conservation Area beginning January 9, 2017. Visitors can go to www.recreation.gov to book their overnight wilderness permits. Reservations will cost $6 per permit. The current backcountry permit system, with self-registration at trailheads, will remain in place until Jan. 9.
Commercial & Group Permits 
All organized groups recreating in the King Range NCA need a BLM Special Recreation Permit (SRP). SRPs are intended to provide a fair return to the government for your opportunity to make a profit for using Federal resources. The information below will help you determine what type of permit you will need. Group sizes are no more than 15 persons. Please note that any fees you pay will go directly back to the King Range NCA to maintain trails and facilities, and to provide other visitor services in support of the area.
Completed Permit applications must be received by the King Range office at least 30 days before the date of your trip arrival. Applications requested or received less than 30 days before your trip arrival will not be processed. Please plan accordingly. 
No Commercial or Organized Group Permits will be issued for Memorial Day, Independence Day or Labor Day weekends due to heavy holiday use and congestion at many campsites.
Commercial Permit: Under BLM policy, if any person, organization or company makes or attempts to make a profit, salary, increase their business or financial standing, or supports in any part, other programs or activities from amounts rendered to participants, the use will be considered commercial and subject to commercial permit fees. The minimum fee for any commercial group is $105 plus any fees due in excess of the minimum fee are based on a percentage of the adjusted gross revenue derived from use authorized under the SRP. Commercial groups will require proof of insurance. Examples of commercial uses include:
Outfitter charges to lead guided hikes along the Lost Coast Trail
Horse packer charges fee to haul supplies/gear into the backcountry
A for-credit University sponsored field trip where tuition is paid by participants and one or more paid instructors accompany the group
A University Outdoor Center takes students on a Spring Break hike, with their fees covering the costs of the trip as well as leader salaries and some of the operation expenses of the Center
A non-profit organization sponsors a hiking trip for a fundraising effort, or to help sponsor other programs
Organized Group Permit: A permit is required with a minimum $105 permit fee plus any fees due in excess of the minimum fee are based on the total number of person/days derived from use authorized under the SRP. No insurance required for certain organized groups. Examples include:
An organized group (i.e. Boy Scouts or local Sierra Club) trip where charges are limited to sharing of group expenses. No paid staff accompany the group, and fees do not offset other costs of running the organization.
No Special Permit Required: Individual or family use, as well as non-organized group use does not require a special recreation permit. Groups are considered non-organized when no formal advertising of the trip occurs, no fees are charged, and the group is not affiliated with any established organization. Examples include:
If a group of 10 college friends set up a reunion hike along the Lost Coast Trail and pitched in to cover food expenses, they would be considered non-organized
If the hike was officially sanctioned by their fraternity and published in the annual newsletter, they would need an Organized Group permit
If the fraternity trip required a donation to fund a college charity, they would be considered commercial and required to obtain a Commercial Permit
Commercial Filming Permit: Special recreation permits are required for all commercial filming on public lands. Commercial filming activities are prohibited in wilderness areas with limited exceptions. For more information, visit BLM's Filming on Public Lands website.
NOTE: If you have any questions as to your group's status, or to request a SRP application packet, please contact the King Range Project Office at 707-986-5400.
Mushroom Collecting Permits 
The Bureau of Land Management issues permits for commercial mushroom gathering on public lands in Humboldt and Mendocino counties within the King Range National Conservation Area. Commercial mushroom gathering permits will be issued for specific times and quantities between September through December each year.
Commercial Permits: 
$20 for 2 consecutive days
$25 for 3 consecutive days
$50 for 7 consecutive days
$75 for 14 consecutive days
$100 for 30 consecutive days
There is no limit on amounts collected, but each person collecting must be at least 21 years old and have a permit. Commercial collectors are NOT permitted to collect in designated wilderness areas. A maximum of 30 permits can be active at any time.
Permits must be obtained in person from the King Range Office, 768 Shelter Cove Road, Whitethorn, or Arcata Field Office, 1695 Heindon Road, Arcata, Monday through Friday, 8 a.m. to 4:30 p.m.
Personal Use:
A permit is NOT required for collection of mushrooms for personal use. Incidental, or collection for personal use only is allowable and is limited to 5 pounds of mushrooms per person at any time. Collection of mushrooms for personal use is allowed between September through April each year.
Guidelines for Personal Use Collection of Mushrooms:
Mushrooms harvested are for personal use only and are NOT to be sold or traded. The BLM authorizes the collection and possession of not more then five (5) pounds of mushrooms per day for personal use only.
Matsutake (tanoak) mushrooms harvested under these provisions should have the stem cut from the cap within one inch of the cap or be cut in half vertically through both the cap and stem. Cutting should take place at time of picking and prior to mushrooms being placed into any container or transported from the immediate harvest site.
No Matsutake mushrooms less than 1 ½ inch cap diameter should be harvested. Older and decomposing mushrooms (all species) shall be left in place.
When gathering mushrooms leave the soil, woody debris, vegetation, and mushroom's mycelial mat in an undisturbed condition. Use of rakes, leaf blowers, or other ground disturbing techniques is prohibited.
Mushrooms should be harvested individually by cutting, twisting/plucking, or with the use of tools no greater than 1 inch blade width.
Collection of mushrooms is permitted only on BLM-administered lands.
Persons collecting mushrooms shall clean up all trash and litter generated by their activities. WARNING! Existing trash/debris may contain hazardous materials. Please notify your local BLM office.
Drive only on existing roads and park so as not to block traffic. Comply with all road closures. Do not drive on non-surfaced roads during periods of wet weather.
Persons collecting mushrooms must comply with all State and Federal laws/regulations concerning fire prevention requirements and fire closures. Persons must abide by all state, county or local laws or rule regulating the collection of personal use mushrooms.
The persons collecting mushrooms shall suspend all operations upon notification by the authorized officer of any of the following:

Discovery of an object or site of cultural value in the permit area
Discovery of threatened or endangered plants or animals protected under the Endangered Species Act of 1973.
Discovery of a Federal candidate, sensitive, or State listed species protected under BLM Manual 6840.
Mushroom collectors (personal use and commercial) may not use rakes, power blowers, or implements that disturb the duff, soils or vegetation.