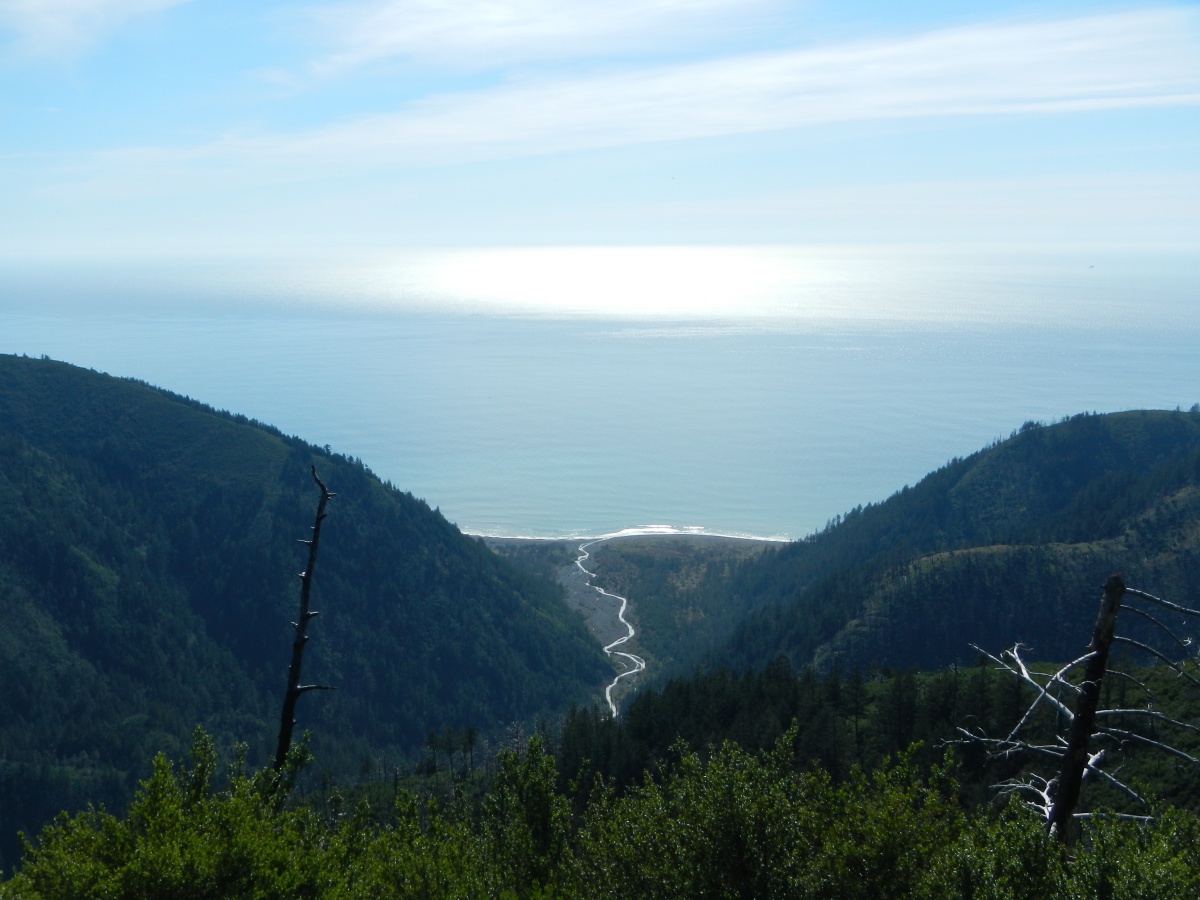 King Range Wilderness Permits (Lost Coast) 
Overnight Wilderness Permits:
The Bureau of Land Management requires permits by reservation for overnight use in the King Range Wilderness and Backcountry Management Zone of the King Range National Conservation Area. Visitors can go to www.recreation.gov to book their overnight wilderness permits. Reservations will cost $10 per permit. 
Commercial & Group Permits 
All organized groups recreating in the King Range NCA need a BLM Special Recreation Permit. SRPs are intended to provide a fair return to the government for your opportunity to make a profit for using Federal resources. The information below will help you determine what type of permit you will need. Group sizes are no more than 15 persons. Please note that any fees you pay will go directly back to the King Range NCA to maintain trails and facilities, and to provide other visitor services in support of the area.
Completed Permit applications must be received by the King Range office at least 30 days before the date of your trip arrival. Applications requested or received less than 30 days before your trip arrival will not be processed. Please plan accordingly. 
No Commercial or Organized Group Permits will be issued for Memorial Day, Independence Day or Labor Day weekends due to heavy holiday use and congestion at many campsites.
Commercial Permit: Under BLM policy, if any person, organization or company makes or attempts to make a profit, salary, increase their business or financial standing, or supports in any part, other programs or activities from amounts rendered to participants, the use will be considered commercial and subject to commercial permit fees. The minimum fee for any commercial group is $110 plus any fees due in excess of the minimum fee are based on a percentage of the adjusted gross revenue derived from use authorized under the SRP. Commercial groups will require proof of insurance. Examples of commercial uses include:
Outfitter charges to lead guided hikes along the Lost Coast Trail
Horse packer charges fee to haul supplies/gear into the backcountry
A for-credit University sponsored field trip where tuition is paid by participants and one or more paid instructors accompany the group
A University Outdoor Center takes students on a Spring Break hike, with their fees covering the costs of the trip as well as leader salaries and some of the operation expenses of the Center
A non-profit organization sponsors a hiking trip for a fundraising effort, or to help sponsor other programs
Organized Group Permit: A permit is required with a minimum $110 permit fee plus any fees due in excess of the minimum fee are based on the total number of person/days derived from use authorized under the SRP. No insurance required for certain organized groups. Examples include:
An organized group (i.e. Boy Scouts or local Sierra Club) trip where charges are limited to sharing of group expenses. No paid staff accompany the group, and fees do not offset other costs of running the organization.
No Special Permit Required: Individual or family use, as well as non-organized group use does not require a special recreation permit. Groups are considered non-organized when no formal advertising of the trip occurs, no fees are charged, and the group is not affiliated with any established organization. Examples include:
If a group of 10 college friends set up a reunion hike along the Lost Coast Trail and pitched in to cover food expenses, they would be considered non-organized
If the hike was officially sanctioned by their fraternity and published in the annual newsletter, they would need an Organized Group permit
If the fraternity trip required a donation to fund a college charity, they would be considered commercial and required to obtain a Commercial Permit
NOTE: If you have any questions as to your group's status, or to request a SRP application packet, please contact the King Range Project Office at 707-986-5400.