Reclamation Efforts in BLM Wyoming
BLM Wyoming has been in the forefront of working with partners on reclamation projects. Wyoming is one of the few states that has actually developed a reclamation policy for use statewide. Over the years, there have been many successful examples of working with our partners.
Featured Partnership
During the drilling activity in the Jonah Field, Encana tried an innovative process using oak mats  in lieu of constructed wells pads. Originally developed for use on bog-type lands in Canada, the rugged oak mats were proposed as a way to reduce total field disturbance and provide for accelerated reclamation success.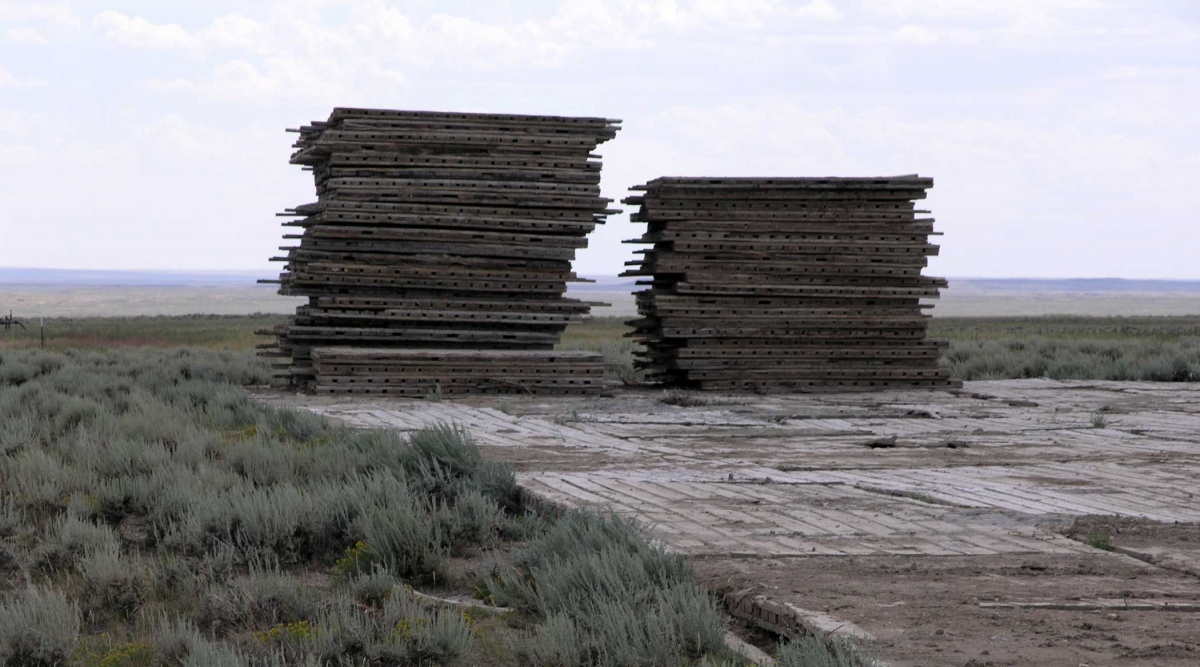 Where these mats have been used, full site reclamation success has been gained the very next season due to minimum vegetation and soil disturbance. The mats have been limited in use but are exceptional tools for single well locations and temporary access roads.