Reclamation Efforts in Eastern States
The BLM Eastern States Office administers resources on public lands across the landscape of 31 states east of and bordering the Mississippi River. In such a vast region, there are many historic wells that are orphaned or abandoned, even if they may have been plugged according to the standards of the day before passage of the Federal Land Policy and Management Act of 1976.
 
When previously unknown historic wells are discovered in the east, BLM ES experts work with the surface owner or management agency to mitigate the potential risks the wells may pose to resources and public safety.
The BLM values our working relationships with many land managers in the east.  They enable the collaborative problem-solving required to remediate these wells for the benefit of this and future generations.
Featured Partnership
The BLM ES Northeastern States District office in Milwaukee worked with the Monongahela National Forest and the West Virginia Department of Environmental Protection to plug a well that its owner had plugged in 1962 in accordance with the regulations and standards of the early 1960s.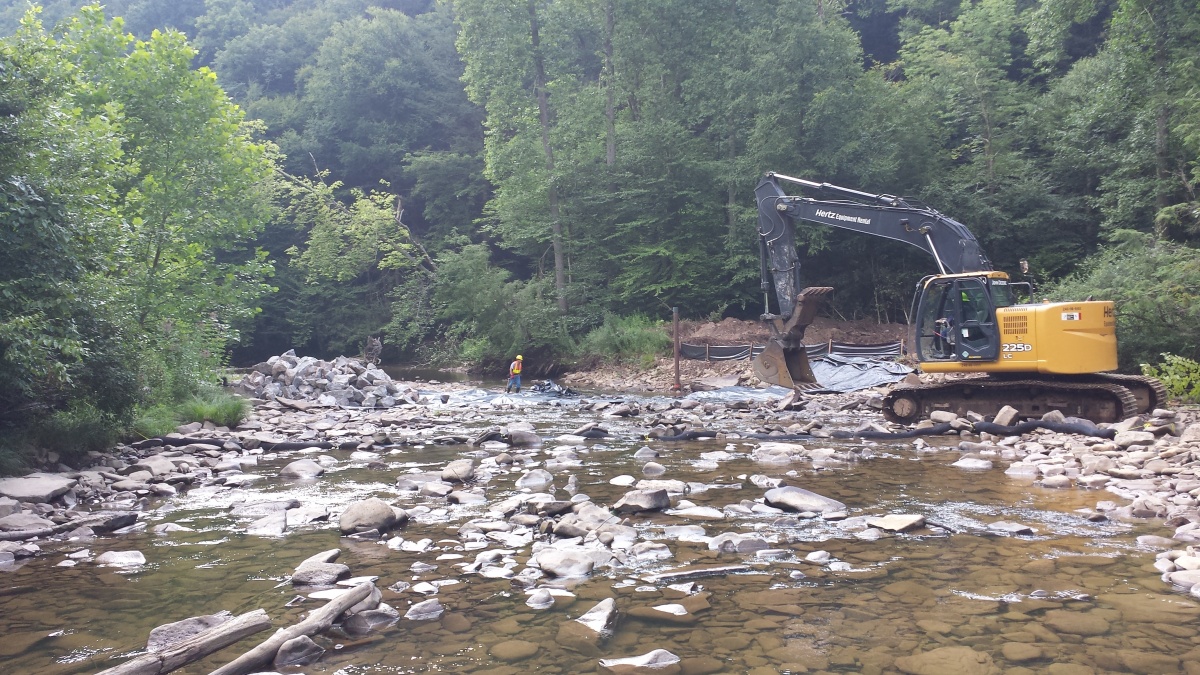 The Randolph #106 well was originally drilled on dry land.  But in October 1985, Hurricane Juan made landfall twice before roaring ashore for the third time near Gulf Shores, AL, heading north. By the time the huge storm had weakened over Tennessee, many streams and rivers in West Virginia had risen to 100-500 year flood levels. During the flooding, the Glady Fork River changed course, leaving the Randolph #106 exposed to the ensuing and frequent flash flooding that would eventually compromise the original plugging.
Occasionally wells on Federal lands become orphaned or abandoned without the proper plugging or unknown historic wells are discovered. When such a well is identified on lands under BLM jurisdiction, we work with the surface management agency, such as the Forest Service, to mitigate the potential risks they may pose to resources and public safety. In this case, the BLM and Forest Service worked with skilled contractors to re-plug the Randolph #106 on the Monongahela, meeting the Best Management Practices in place today. This project required the temporary relocation of fish from a Class 1 Trout stream to the pre-1985 flood channel in order to enable plugging operations.