Denali Highway Georeferenced PDF Map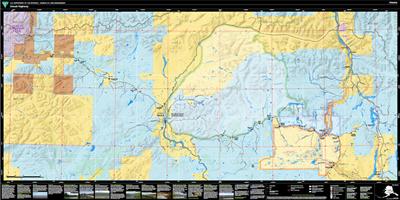 This PDF map is designed for use on your GPS-enabled mobile device and can be displayed on any PDF reader. When viewed in an installed mobile map application, this map is designed so that your location can be displayed on screen in real time. 
Georeferenced map applications allow you to navigate using your mobile device's GPS even without cellular reception. There are a variety of georeferenced PDF apps available for Apple and Android devices. 
This map is not intended to be used as a federal subsistence hunting map.
Attachment
Authored on
Mon, 03/27/2017
Organization
Collection: Public Room
Category: Map
Tag
Georeferenced
Map
Recreation