Lake Havasu Shoreline Sites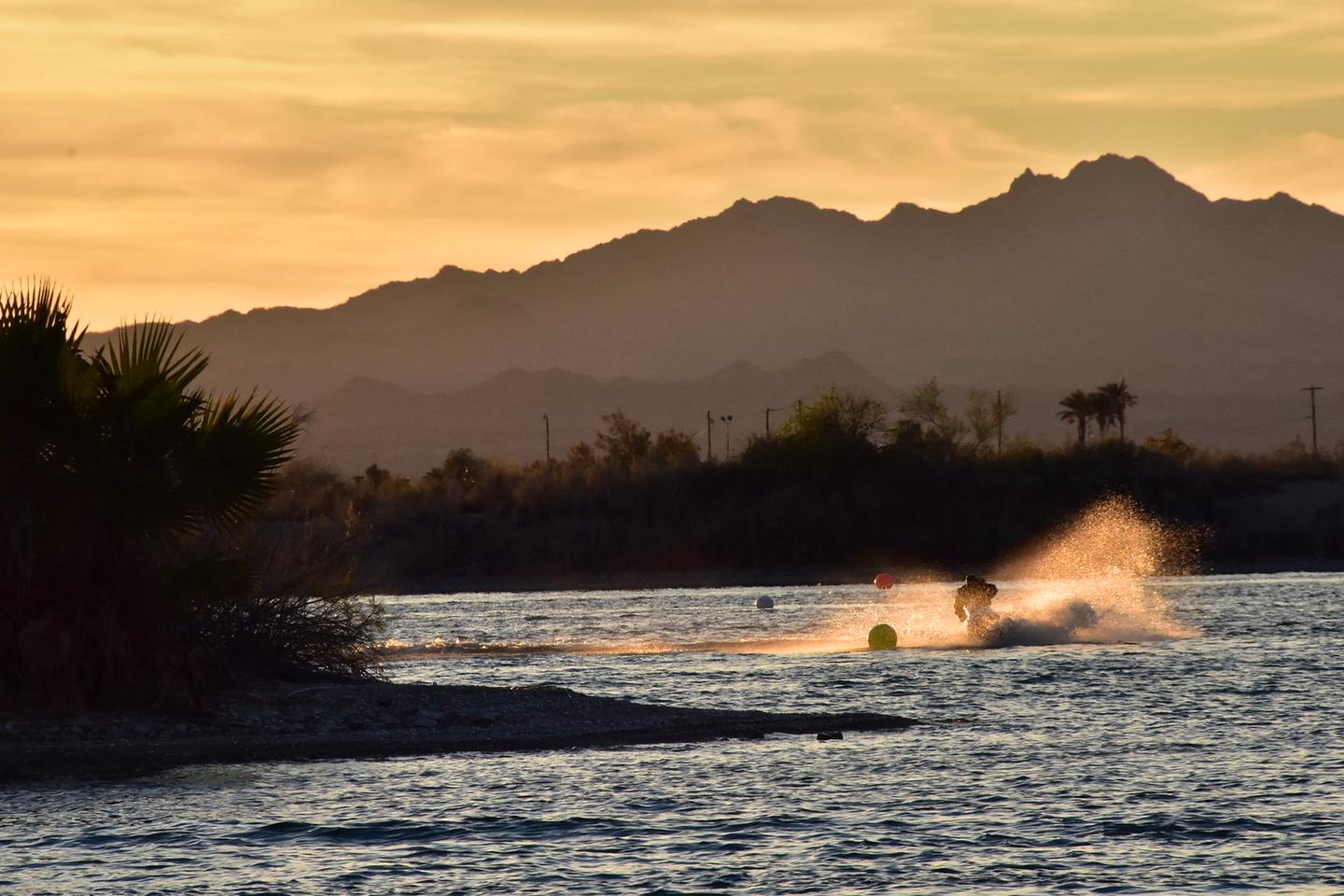 Address:
Lake Havasu Field Office 1785 Kiowa Avenue Lake Havasu City, AZ 86403
Latitude/Longitude:
-114.136724, 34.300454
Lake Havasu Shoreline Sites
The Lake Havasu Field Offices manages 73 boat access campsites over 20 miles along the Arizona shore of Lake Havasu. These campsites offer a picnic table, barbecue grill, and trash receptacle and a majority of the sites provide a restroom and shade structure. These sites offer the opportunity to enjoy the recreational opportunities on the lake overnight or just for the day. These sites are available on a first-come, first serve basis and there is a 14 day stay limit in place.

Whether you're planning a single visit or coming back multiple times a year, enjoy the convenience of purchasing a pass before you arrive to cover recreation-related fees at Bureau of Land Management sites. Learn more about site-specific digital pass options at Lake Havasu Shoreline Sites and buy your pass.
Quicklinks
Stop Aquatic Invasives
CLEAN off visible aquatic plants, animals, and mud from all equipment before leaving water access.
DRAIN motor, bilge, live well, and other water containing devices before leaving water access.
DRY everything for at least five days or wipe with a towel before reuse.
DISPOSE of unwanted bait, worms, and fish parts in the trash. Never dump live fish or other organisms from one water body into another.
You can schedule a decontamination by calling the Lake Havasu Field Office at 928-412-5965.
For more information visit: http://stopaquatichitchhikers.org.