Barracks
The Alaska Fire Service Barracks provides 200 residential style rooms to accommodate our seasonal workforce, training instructors and students, as well as other agency guests in support of resource and fire management programs. The Barracks facilities include large training rooms, television or community rooms, laundry facilities, and picnic areas. Guests can also use the AFS Dining Hall which provides brunches, lunches and dinners, depending on the time of year. The Barracks currently accepts cash and credit cards for payment.
Location
The AFS Barracks are located on U.S. Army Garrison Fort Wainwright – a military installation located adjacent to Fairbanks in the interior of Alaska. Per military installation rules and regulations, visitors who do not have official US Government Identification must obtain a Visitors Badge at Visitor Control Center (VCC) located at the main gate on Gaffney Road. Please be prepared to present photo identification, vehicle registration, and the building number (1003 Gaffney Road) of your destination to the staff at the VCC. 
In addition to the access control regulations mentioned above, there are a few additional rules and regulations of Ft. WW that our guests should be aware of:   
All personnel desiring to possess Privately Owned Weapons must register weapons and/or firearms at the VCC, and/or the Fort Wainwright Police Station; all firearms must be stored unloaded and in a secure location.  

Authority granted by the State of Alaska to carry a concealed firearm is not valid on any U.S. Army or other DOD installations or properties.  

All drivers operating a vehicle must use a hands-free device as use of a cell phone while driving is not authorized and could result in a traffic fine. 
Directions:
From the Main Gate at Fort Wainwright (Intersection of The Steese Highway and Airport Way)
Head southeast on Airport Way/Gaffney Rd toward AK-2 W/Richardson Hwy
Continue to follow Gaffney Rd (this is a partial restricted usage road)
Destination will be on the left
Our Rooms
Amenities provided include:
Full set of towels
Soap
Full Set of bed linens
Vending Machines
Internet Cafe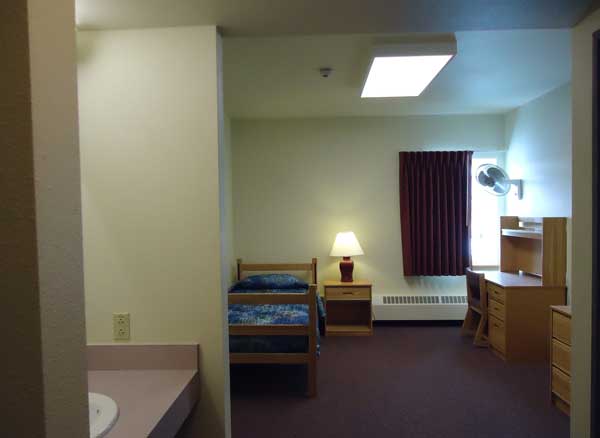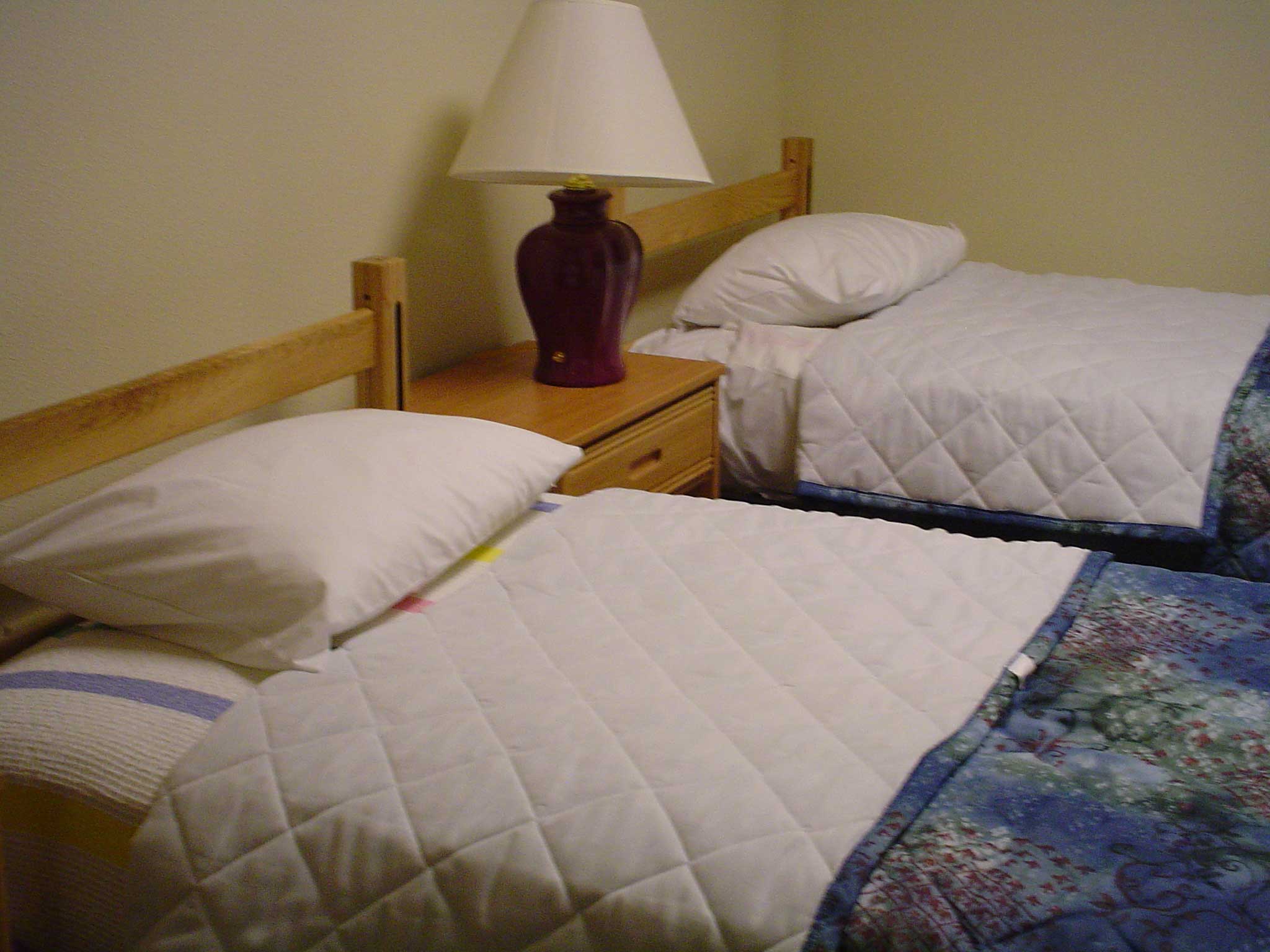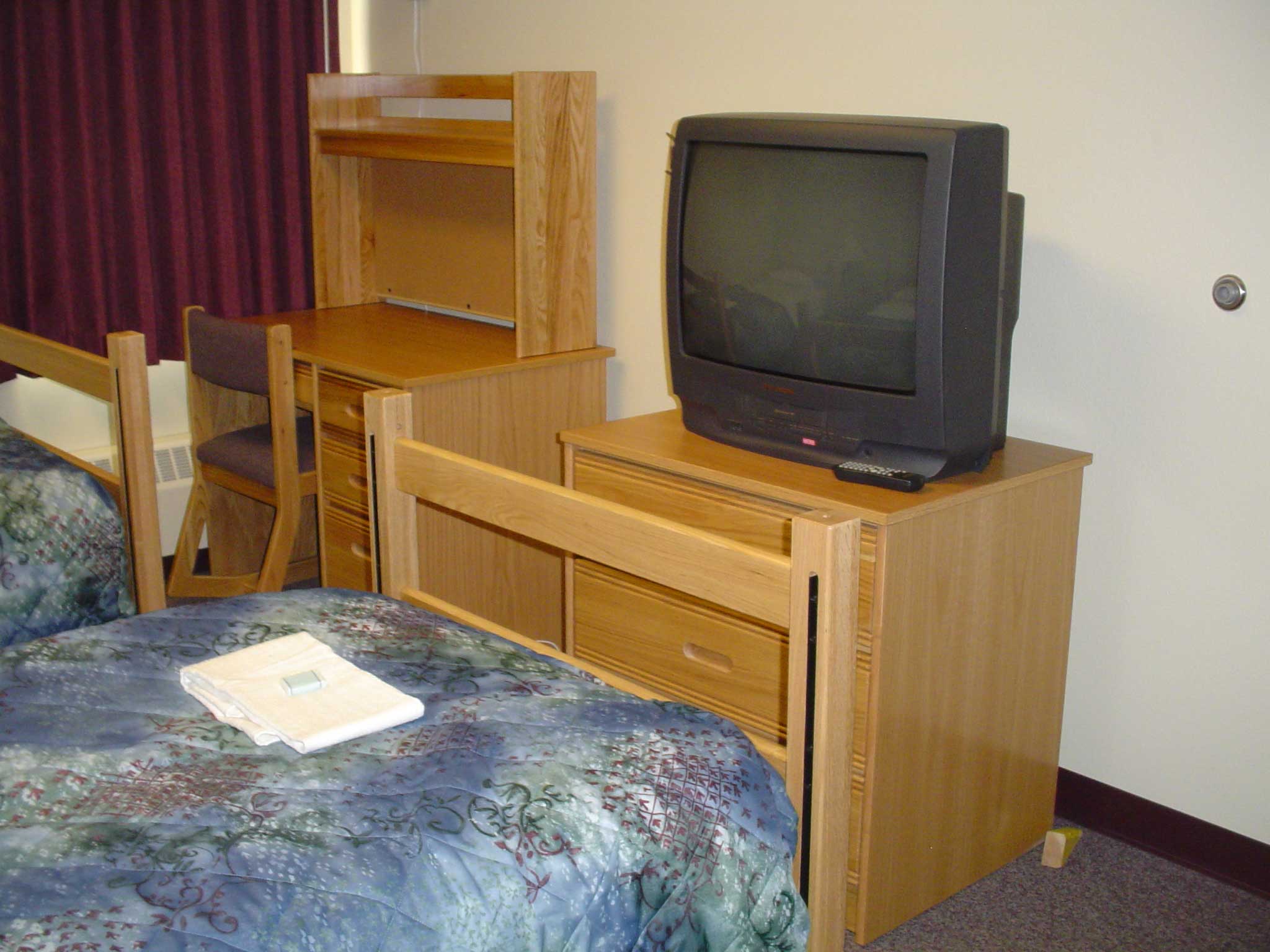 The Facility
Photos of the Training rooms, community rooms, laundry rooms, and picnic areas.