BLM terminating land use plan development in Northwest California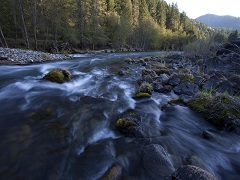 REDDING, Calif. -- The Bureau of Land Management is terminating development of a new resource management plan for public lands managed by the Arcata and Redding field offices in northwest California. 
"We are stopping work on this plan because we need to focus efforts on recovery from the Carr Fire and Camp Fire," said Alan Bittner, manager of the BLM Northern California District.  "We have accomplished good work on the planning effort, including collecting information on topics and issues important to public land users and communities, since we started the project in the fall of 2016.  This information will be useful to us in managing public lands and natural resources."
Bittner noted the Carr Fire and Camp Fire burned nearly 65,000 acres of public lands in the planning area, including hundreds of miles of roads and trails for motorized and non-motorized recreation.  He said repairing damages will take the full attention of the BLM staff for the coming year or longer.
The BLM's Arcata and Redding field offices will continue managing public lands under direction in existing resource management plans.
"Under these plans we will continue to be a good neighbor to the communities we serve, providing opportunities for economic growth with space for traditional uses such as ranching, forest management, and recreation access," Bittner said.
The BLM's Redding Field Office oversees public lands in Butte, Shasta, Siskiyou, Tehama and Trinity counties.  The Arcata Field Office is responsible for public lands in Del Norte, Humboldt, Mendocino and Trinity counties.
This year, we invite everyone to reimagine your public lands as we celebrate 75 years of the BLM's stewardship and service to the American people. The BLM manages approximately 245 million acres of public land located primarily in 12 Western states, including Alaska. The BLM also administers 700 million acres of sub-surface mineral estate throughout the nation. The agency's mission is to sustain the health, diversity, and productivity of America's public lands for the use and enjoyment of present and future generations. 
Organization
Bureau of Land Management
Office
Redding Field Office
Contacts
Related Content