Winter Recreation on Your Idaho Public Lands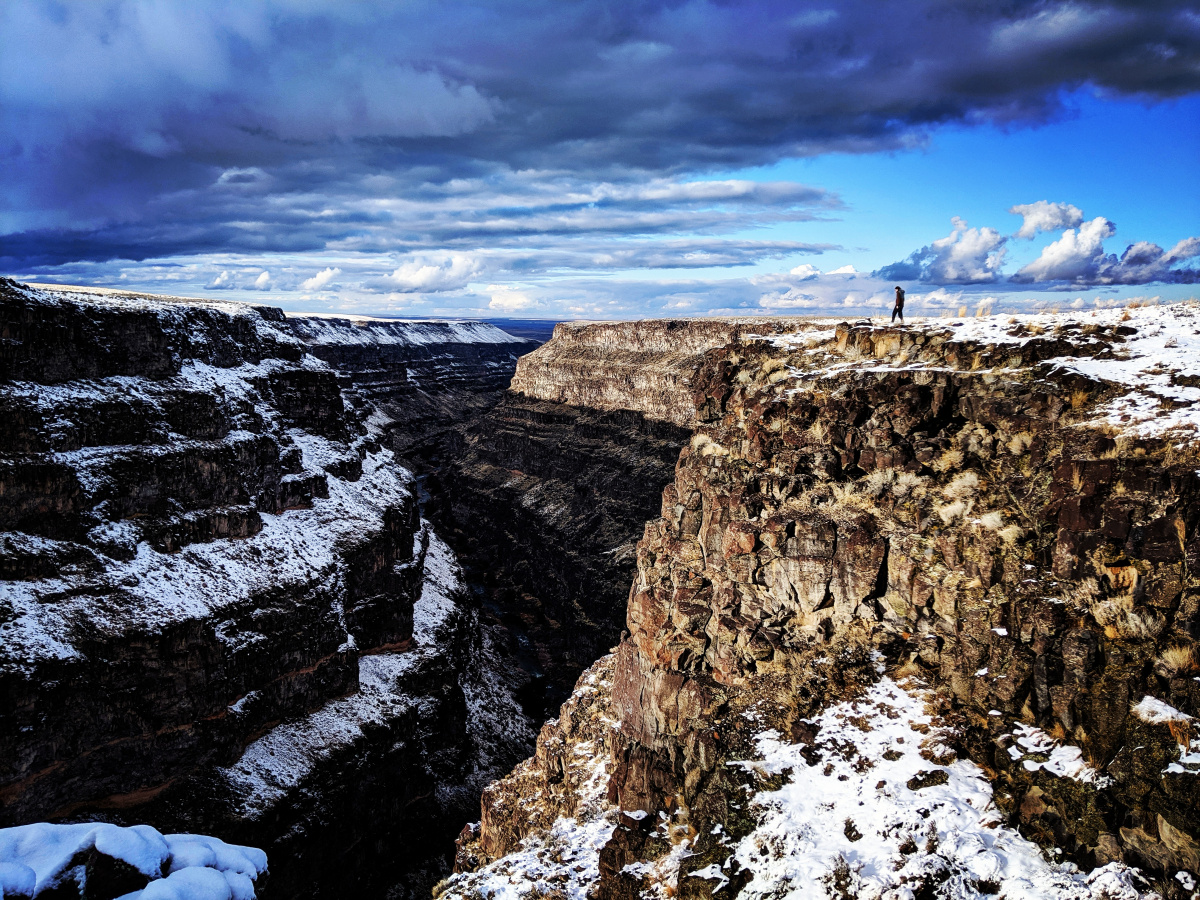 In recent years, the Gem State has welcomed new Idahoans.  This state is a great place to live, work and raise a family.  If you are a more recent Idahoan, you are probably enjoying many of the incredible benefits Idaho has to offer, including playing in our backcountry during arguably the best season of the year—winter.
But winter recreation comes with a few risks.  How can you be better prepared to enjoy doing fun things in Idaho's backcountry and stay safe at the same time?
Tell someone where you're going and when you expect to be back.  If something happens, someone needs to be able to get help headed your way.
Check the weather before you leave.  It can get really cold in Idaho's backcountry, not to mention snowy.  Know what weather to expect before you leave home.
Dress for the conditions.  In the winter, keeping yourself warm and dry is critical.  Dress in layers with a waterproof outer shell.
Make sure your vehicle is ready.  Full gas tank - check.  Traction tires - check.  Good ground clearance - check.  Chains - check.  Blanket - check.  Shovel - check.
Be familiar with the area you're going to visit.  Don't venture out a road unless you know something about that route.  For example, is it dead end?  If you've never been to an area, do a little research before leaving.
Carry the "Ten Essentials" with you.  Although you'll see variations in this list, here's what the experts say to carry: map, compass, sun protection, extra clothing, headlamp, first-aid kit, candle, matches/lighter, knife, extra food.  These emergency items can be assembled into a packet no larger than a loaf of bread.
Don't bite off more than you can chew.  Recognize the weak signals in a situation that say, "It's time to stop and go back."  Too many people have ignored that little voice in their heads.
Be aware of special cold-weather health and safety risks.  These include hypothermia, dehydration, snow-blindness and frostbite.  Wind chill is a real concern for winter outdoor activities.  If you know what to watch for, you are less likely to be caught by surprise.
Understand winter's particular travel risks.  Backcountry travel in the winter carries some risks specific to the season.  This includes risks like travel on snowy or icy roads and avalanches-- a particular hazard for backcountry skiers and snowmobilers. 
Ask yourself, "What would I do if something went wrong?"  If you've thought through your plans and you're ready, then go have fun.
Learn more:
Northern Idaho (Coeur d' Alene District):
BLM lands are a playground for snowmobilers and backcountry enthusiasts during the winter months.  Winter recreation on BLM lands in northern Idaho is in full swing!   Plentiful snow over the past several weeks has outdoor recreationists eager to get out and play on public lands.  The BLM's Coeur d'Alene District offers a variety of winter recreation opportunities including winter hikes and snowshoeing to snowmobiling or backcountry skiing in the higher terrain. Each winter when the snow accumulates, winter sports enthusiasts establish a snowshoe path at BLM's Mineral Ridge trail system.  With easy access from town and incredible views of Lake Coeur d'Alene, Mineral Ridge is a highly sought-after destination year-round. Another new favorite winter destination is BLM's Blue Creek Bay trail system.  This recreation site offers snow biking, cross country skiing and snowshoeing just 8 miles east of Coeur d'Alene!  Endless routes coupled with breathtaking views await those eager willing to take the time to visit the high country.

Southwestern Idaho (Boise District):
Looking for a fun winter adventure in southwestern Idaho? How about snowshoeing in the BLM's Boise District-managed Little Jacks Creek Wilderness? To reach the Little Jacks Creek wilderness area from Boise, travel east on Interstate 84 until exit 74 at Simco Road. Then, continue south for 20 miles until Highway 167. Turn right and follow the highway for 10 miles to Grandview, ID. Turn left on Highway 78 and follow it for 2 miles until you reach Mud Flat Road. Continue south for 20 miles until you reach the Poison Creek Recreation area (vault toilets available). If the snow level is low, this is a great place to park and trek into the wilderness. If the snow level is higher, continue south on Mud Flat Road for another 5 miles until you reach Summit Springs (Elevation 6,133 ft.) and park in the open area on the west side of the road. From there, you can snowshoe into the wilderness area on the east side of the road. Please understand that this is an extremely remote are with no cellular service or winter road maintenance. Please pack and plan accordingly. Learn more on our website.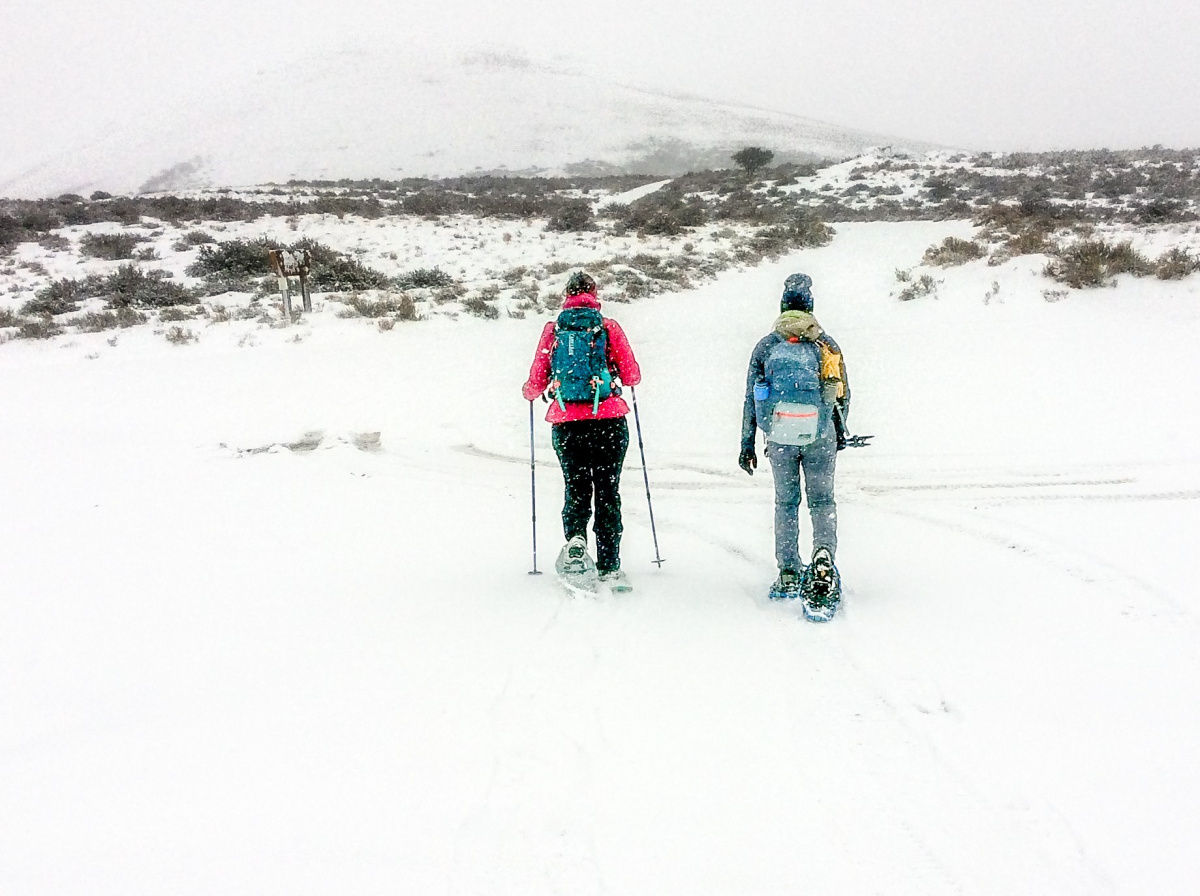 Eastern Idaho (Idaho Falls District)
Looking for a different and more challenging form of winter recreation on BLM lands? Try trekking to a natural hot spring and enjoying a cold-weather soak. We recommend checking out the BLM's Idaho Falls District Sharkey Hot Springs. Sharkey Hot Springs, located on Warm Springs Road off Highway 28, is about 20 miles southeast of Salmon, Idaho.  This hot spring has two developed pools for soaking. Note: This site is now listed on Recreation.gov for a site-specific day pass area. Go online now and buy your day or yearly pass ahead of time or from your phones while at the site. Learn more and visit.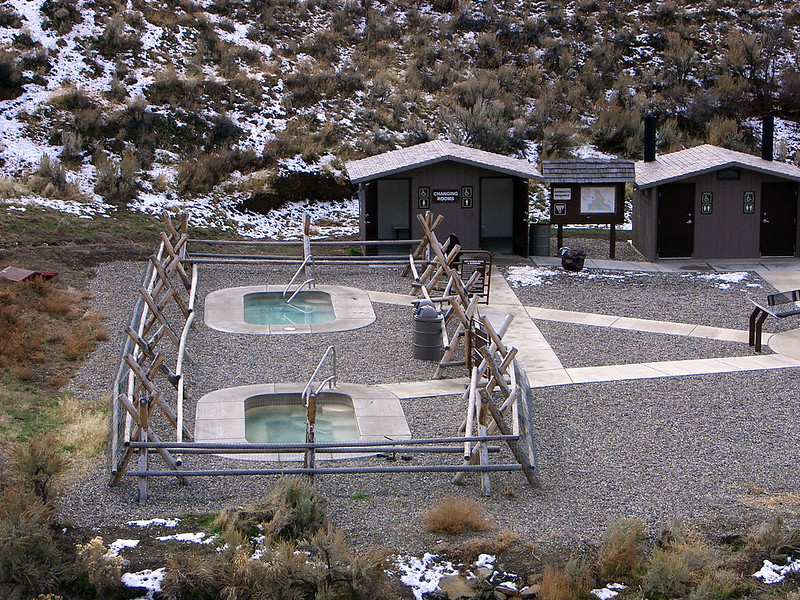 South-Central Idaho (Twin Falls District):
Did you know that part of Sun Valley Ski Area on Bald Mountain is on public land? The Bureau of Land Management's Shoshone Field Office manages one–third of the Bald Mountain Ski Area Permit in Ketchum, Idaho along with the Forest Service and Sun Valley Company. You're invited to get outdoors and "Ski With a Ranger!" With Bald Mountain as your classroom and a BLM or Forest Service Ranger as your guide, you will explore and learn about the history of Idaho's iconic ski town, the relationship between the BLM, Forest Service and Sun Valley Ski Company and the ecology of the area. It's also an opportunity to share BLM's story with locals and visitors from all over the country, from the top of a mountain that can offer vistas stretching as far as 200 miles away on a clear day. Meet our rangers on Tuesdays and Thursdays at 10:30 a.m. and 1:30 p.m. at the top of Lookout Mountain at the Restaurant. Each session lasts about an hour and is available free with every lift ticket.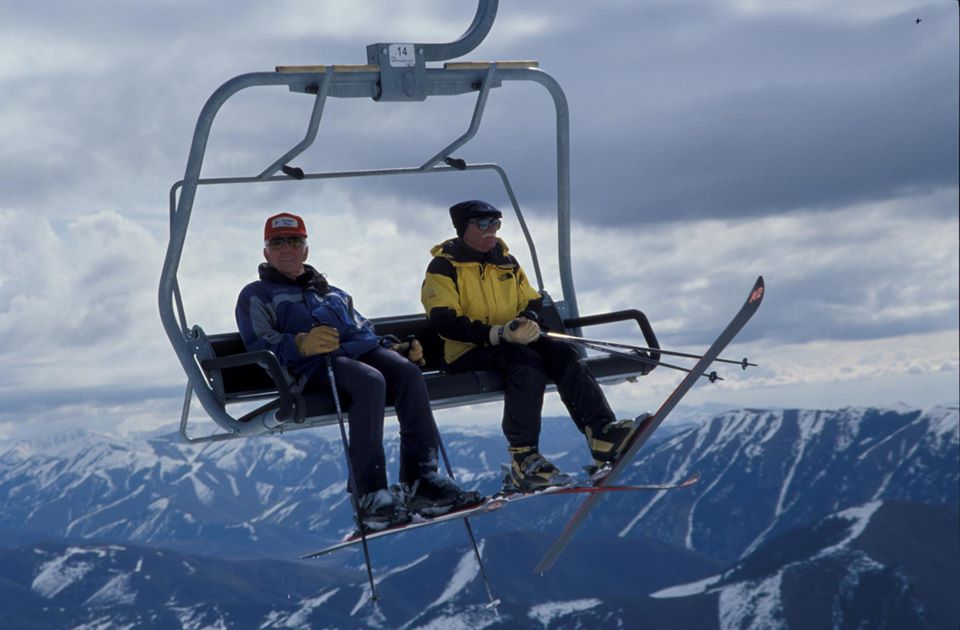 South-Central Idaho (Twin Falls District):
Bring your students to Craters for an unforgettable and educational snowshoe trek. Snowshoe with a Ranger and learn about how wildlife adapts to winter conditions. We have enough snowshoes for about 30 students and the walks are suitable for third graders and up. Contact the park at (208) 527-1335 for more information or to schedule a field trip. Transportation assistance is available!  After registering for a Snow School visit we will provide you with detailed information on what to wear and bring. Learn more.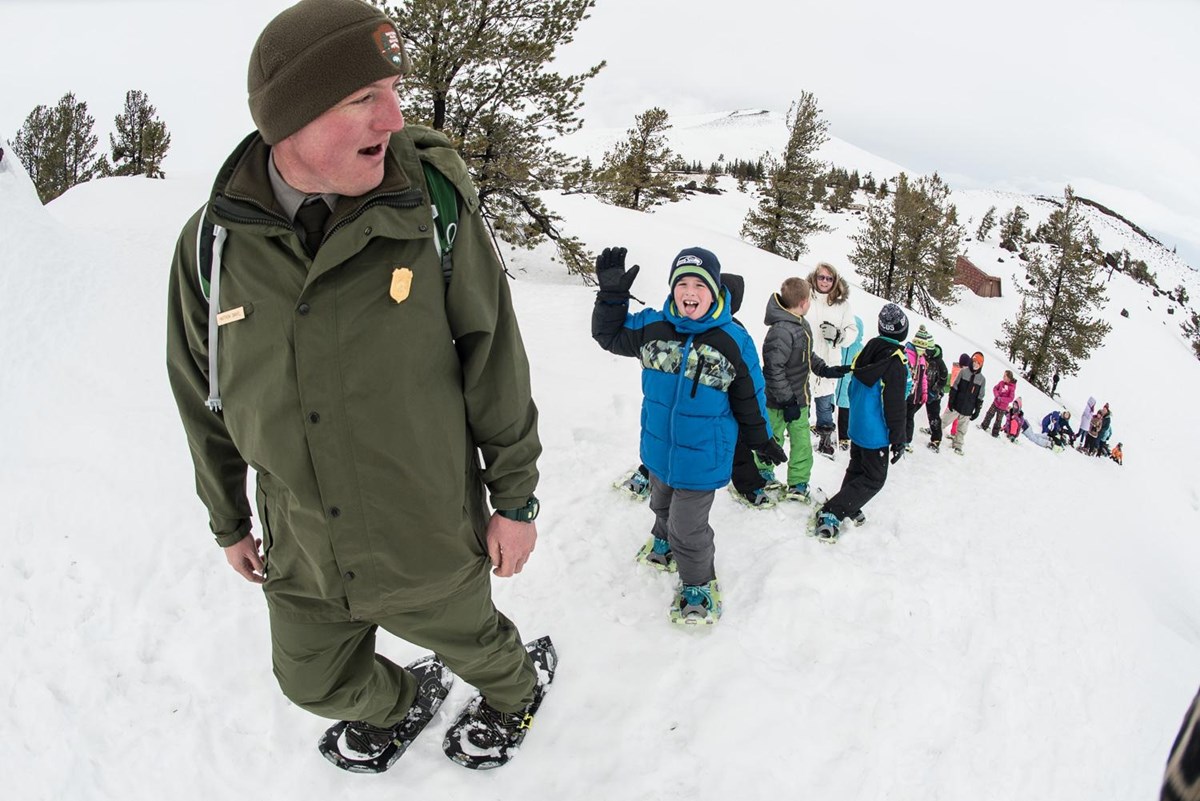 Article Tags: