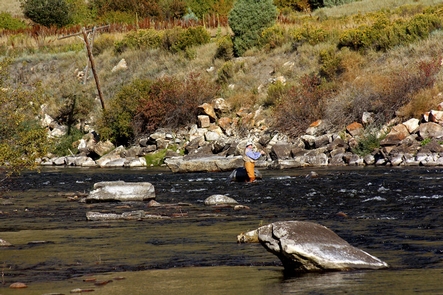 Address:
Colorado River Valley Field Office 2300 River Frontage Road Silt, CO 81652
Latitude/Longitude:
-106.69583, 39.71183
Directions:
Take the I-70 Exit 157 at Wolcott and turn north. Then turn left onto frontage road (Old Highway 6) at stop sign. Follow road 2 miles past bridge and the Wolcott Yacht Club. Turn off to the right at Wolcott Recreation Area and follow the road downhill to the campground.
Wolcott Campground
Wolcott Campground is a small public campground located along the Eagle River and is readily accessible from Interstate Highway 70 west. It is located just to the east of the scenic Red Canyon on Interstate 70. For more information, please contact the Colorado River Valley Field Office.