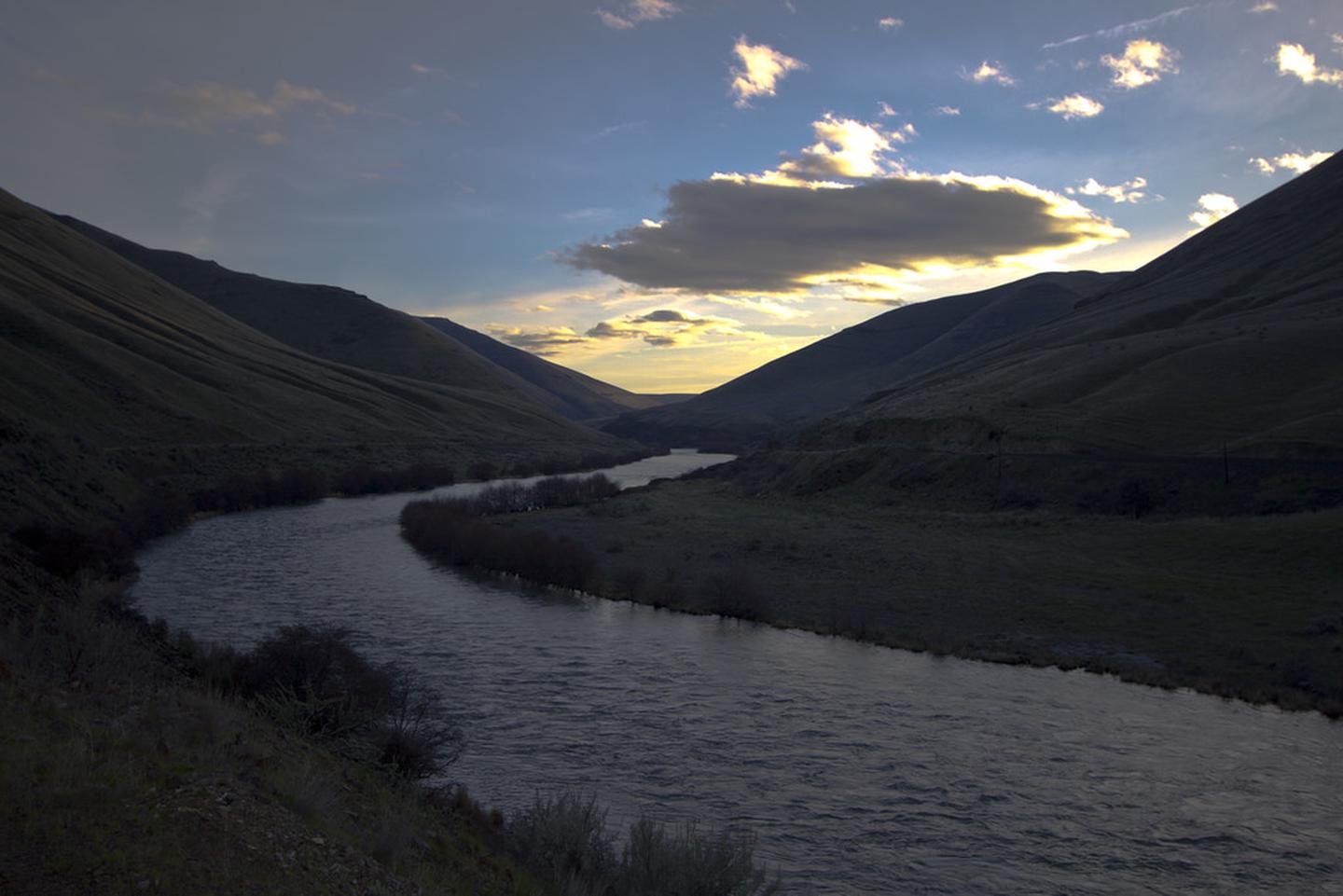 Address:
Prineville District Office 3050 NE Third Street Prineville, OR 97754
Latitude/Longitude:
44.80587, -121.114865
Directions:
Mecca Flat Trailhead : From Madras, Oregon, drive 12.7 miles north on US highway 26. Immediately before the Deschutes River crossing, turn right on the unsigned Mecca Flat Road, a single-lane dirt road. Watch for the brown BLM directional sign announcing Mecca Flat Campground. Drive another 1.6 miles to the campground and trailhead.
Trout Creek Trailhead: From Madras, Oregon, drive 3 miles north on US highway 97; turn left onto NE Cora Drive and proceed another 0.7 miles. Make a slight left onto NE Clark Drive for another 5.8 mi, then turn left onto NE Buckley Ln/NE Clark Drive; proceed another 0.4 miles. NE Buckley Ln/NE Clark Drive turns left and becomes NE Clemens Drive for another 1.3 miles. At the community of Gateway, turn right to stay on NE Clemens Drive which becomes Coleman Road. The road turns to gravel at Trout Creek and a narrow tunnel precludes tall vehicles. After another 4.4 miles Trout Creek Campground is on the banks of the Deschutes River; the trailhead is at the far southern end of the campground.
Trout Creek Trail
Built largely atop an abandoned railroad grade, the seven-mile Trout Creek trail runs parallel to the Wild and Scenic Deschutes River connecting Trout Creek Campground and Mecca Flat Campgrounds. Not far from Trout Creek Campground is the Trout Creek Climbing Area, a seasonally-popular area for technical rock climbing on spectacular columnar basalt cliffs. Several primitive campsites and vault toilets along the trail offer riverside amenities. Fishing, camping, hiking and outstanding river scenery are some of the opportunities which treat visitors to the area.
Know Before You Go:
Portions of the trail cross private property along narrow easements. Please respect landowners' privacy.
Goathead, also known as puncturevine, is present in the area; protect your pets and bicycle tires
Point of Interest:
The Deschutes Railroad ran on portions of the Trout Creek trail for several decades, competing with the Oregon Trunk Railroad before abandonment in the early 20th century.