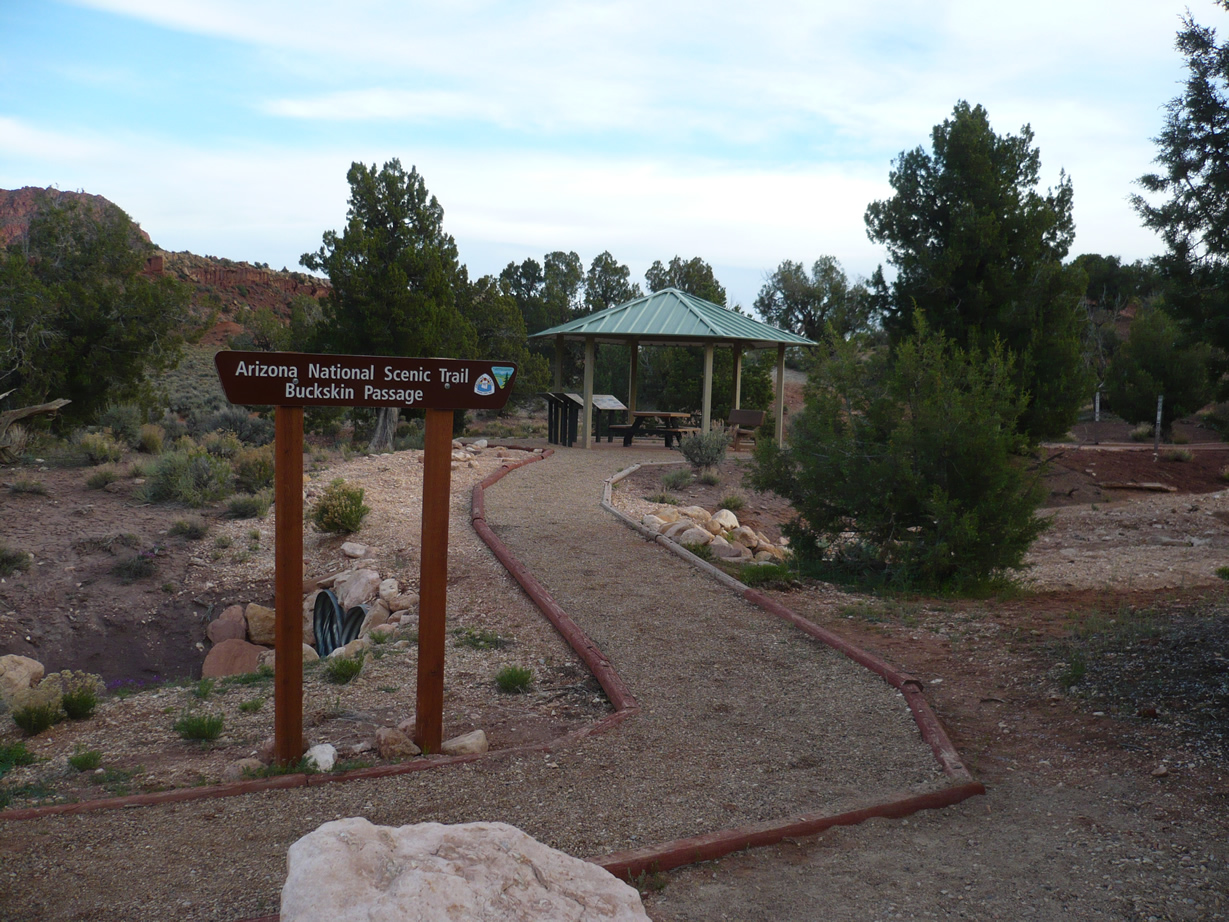 Address:
Arizona Strip Field Office St George , UT 84790
Latitude/Longitude:
37.00125, -112.035006
Directions:
From Fredonia, Arizona, take Highway 89A east over the Kaibab Plateau to House Rock Valley Road. Turn north on House Rock Valley Road, until you see signs for the Stateline Campground.
Stateline Campground
Stateline Campground is located on the border of Utah and Arizona on the House Rock Valley Road. The campground has about 7 sites with a pit toilet and shade structures. The site has no water. The site also is where the Arizona National Scenic Trail ends.
Road Conditions
The road to this area is unpaved and minimally maintained. Most of the time, two-wheel-drive, high-clearance vehicles can travel the road. However, four-wheel-drive, high-clearance vehicles may be required when the road is wet. During the rainy season and the winter months, the road may become impassable for all vehicles, even those with four-wheel-drive.
 
House Rock Valley Road in Utah from U.S. Highway 89 to Stateline Campground is not maintained. We recommend high clearance four-wheel-drive or all-wheel-drive vehicles to navigate rough, rocky and sandy roads. The road is impassable when wet.