Sacramento Pass Rec. Area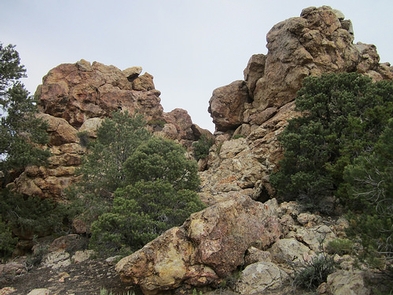 Address:
Highway 50 15 miles West of Baker NV, NV 89311
Latitude/Longitude:
39.1215, -114.305
Directions:
How to get there: Sacramento Pass Recreation Area is located along Highway 50 about 40 miles east of Ely or 15 miles west of the Utah border. Approximately 20 miles from Great Basin National Park. Look for the sign on the south side of the Hwy.
Fee Description:
Camping is free.  14-day camp stay limit.  No reservations, sites are filled on a first come first served basis.
Sacramento Pass Rec. Area
Sacramento Pass Recreation Area is centrally located on the crest of the Snake Range with Weaver Creek basin and Great Basin National Park for a backdrop. A network of two-track roads allows hikers, mountain bikers, horseback riders and OHV enthusiasts a chance to explore some beautiful country and see some historic mining ruins. Across the highway to the north Blackhorse Mining District, a ghost town still has remains to explore. To the west, the Historic Osceola Town Site, still an active mining community, has unique mining equipment present. Things to note: 3 trail loops (closed to motorized use) of various lengths: 6.5 miles total meander through the unique quartzite rock formations. There is one equestrian signed trail: 6 miles one way that extends into Weaver Creek basin to the National Park boundary, this section of trail is open to all uses. There are two campground loops.  The lower campground loop is situated right off of Highway 50 and the upper campground loop is 1/4 mile to the south.  At the lower campground there is a small pond for fishing. This pond is stocked with trout from the nearby Spring Creek Fish Hatchery. The upper campground is equestrian equipped with a coral and highline.  Other amenities include picnic tables, grills, shade structures, trash cans and restrooms. No potable water. Camping is available at 10 sites with a 14-day limit.
Accessibility Description (ABA/ADA):
Upper and Lower campground loops each have one accessible camp spot and vault toilet.