North Cow Mountain Recreation Area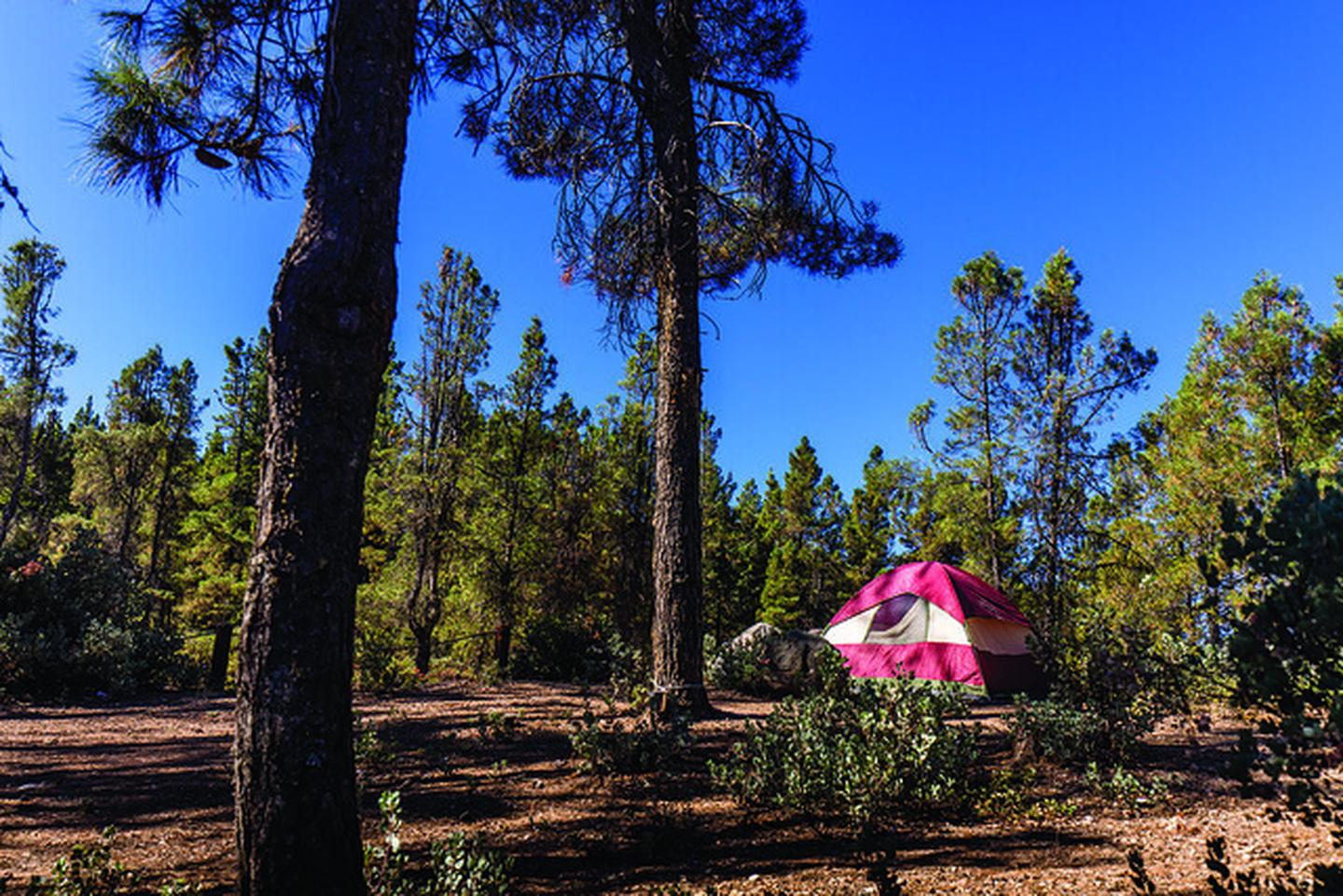 Address:
Bureau of Land Management- Ukiah Field Office 2550 North State Street Suite #2 Ukiah, CA 95482
Latitude/Longitude:
39.1517276, -123.0748047
Directions:
In Ukiah, take State Highway 101 south to the Talmage exit. Go east on Talmage Road about 1.5 miles. Turn right at East Side Road. Travel less than 0.5 mile to Mill Creek Road, which is on the left. Continue on Mill Creek Road 3 miles to turnoff for the North Cow Mountain Area.
North Cow Mountain Recreation Area
The North Cow Mountain Recreation Area is located within the Mayacamas Mountains, east of the city of Ukiah and west of the city of Lakeport, in Northwestern California. The recreation management area consists of approximately 26,000 acres of public land that is managed for non-motorized use. The recreation area boosts almost 30 miles of hiking, biking, and equestrian trails.
No off-highway vehicle (OHV) use is permitted on North Cow Mountain.
Emergency Information:
In case of an emergency call 9-1-1
Mendocino County Sheriff (707) 463-4411
Lake County Sheriff (707) 272-4200
---
CAMPGROUNDS
Mayacamas Campground
Vault toilet
Trash receptacles
Six sites with picnic tables and barbeques
Goat Rock Campground
Two sites with picnic tables and barbeques
Can only access campground by hiking or on horseback
CAMPING
Camping is allowed throughout the recreation area, however all vehicles must remain on designated routes and trails. The campgrounds afford level parking, barbeques, fire pits and picnic tables. Camping near springs or guzzlers isn't permitted to protect the water source and to allow access to wildlife. To insure you do not displace wildlife, camp at least 300 yards from any water source.
No potable water is available within the recreation area.
CAMPFIRES
Campfires are allowed within North Cow Mountain provided you have a current campfire permit. Seasonal fire restrictions may prohibit campfires during periods of high fire danger. To check on fire restrictions or to obtain a campfire permit, call BLM Ukiah Field Office at (707) 468-4000.
PRIVATE LANDS
Some sections of the trail pass through private lands. Please obey signs and stay on the trails. Please respect the rights of private land owners and signs posted in these areas.
HUNTING
Hunting is a popular sport throughout North Cow Mountain Recreation Area. Please share the area and watch for other recreation users when hunting in the area.
Target shooting is only permitted at the Shooting Range on North Cow Mountain Recreation Area.
SHOOTING RANGE
Visitors are responsible for knowing area rules and regulations. The regulations are enforceable under U.S. Code of Federal Regulations and violations are punishable with fines up to $1,000 and/or imprisonment for not longer than 12 months.
Target shooting is only permitted at the Shooting Range.
The Shooting Range has received several updates, including graveling of the parking area and the installation of steps leading up to the newly installed shooting benches. Additional work included removal of hazard trees, clearing of brush on the access road, and general cleanup of the area. The shooting range is open to all users and there are no fees for use.
Shooters are required to utilize ammunition that meets federal and state regulations and must pack out all spent brass, shells, casings, and trash. Tracer round ammunition and incendiary devices are not allowed on BLM-managed public lands. Individuals who spark wildfires, intentionally or unintentionally, can be held responsible for fire suppression and repair costs.
More information on safe recreational target shooting is available on the BLM website.