BLM New Mexico COVID-19 Information Update
The Department of the Interior's current COVID-19 policy incorporates CDC guidance. As CDC science-based guidance changes, our policy will adapt. Visitors have always been encouraged by DOI to review CDC guidance when making their plans to recreate responsibly. CDC guidance indicates that fully vaccinated people no longer need to wear a mask or physically distance in any setting, except where required by federal, state, local, tribal, or territorial laws, rules, and regulations. Unvaccinated people must wear a mask indoors in DOI buildings at all times and outdoors when physical distancing cannot be maintained. All people, regardless of vaccination status, are required to wear a mask on all forms of public transportation and in healthcare settings on DOI lands. We will continue to ask visitors to follow CDC guidance to recreate responsibly.
The latest information on changes to facilities and services in response to Coronavirus (COVID-19) is available here.
View the alert: BLM New Mexico COVID-19 Information Update
Lake Valley Backcountry Byway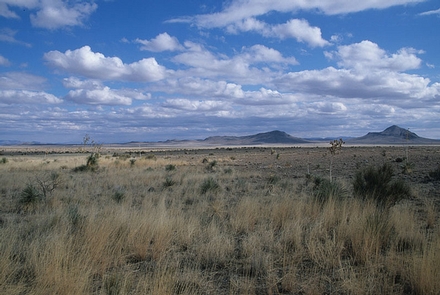 Address:
Las Cruces District Office 1800 Marquess Street Las Cruces, NM 88005
Latitude/Longitude:
32.95366333, -107.3159206
Directions:
Go west of Caballo Lake on NM 152, then south on NM 27. Alternatively, from NM 26 at the town of Nutt, travel north on NM 27 for about 12 miles.
Lake Valley Backcountry Byway
A meandering 48-mile drive on paved roads takes visitors through ranching and mining country and past the ruins of the 1880s mining town of Lake Valley. The Lake Valley Back Country Byway is nestled between the Mimbres and Caballo Mountains and the Cooke's Range in southwestern New Mexico and offers spectacular scenic views. Rich in history and scenery, the Byway offers an outstanding trip for travelers with an hour to spare.