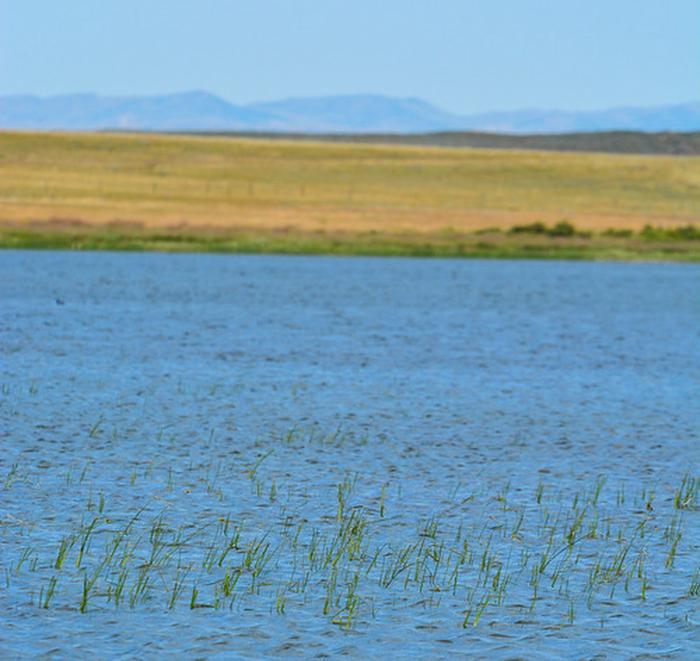 Address:
Casper Field Office 2987 Prospector Drive Casper, WY 82604
Latitude/Longitude:
43.014823, -106.711871
Directions:
Go 5 miles east of Natrona on Highway 20/26 and turn left (north) on the access road. Follow the road for 1.2 miles to the boat ramp and parking area.
Goldeneye Wildlife
Nestled in the rolling hills of central Wyoming, the Goldeneye Reservoir is 29 miles northwest of Casper and contains 1,153 acres, of which 488 are covered by the reservoir. This body of water provides birders with the interesting opportunity to find shorebirds such as Wilson's Phalanthorpe, American Avocet and Black-Necked Stilts in the middle of the open prairie.

Anglers have been known to catch trout and walleye, and the windswept waters provide an opportunity for wind surfers to get some time on the uncrowded waters. This reservoir is a kayak fisherman's dream, with gentle banks for easy launching or beaching and very little boat traffic.

Goldeneye is an excellent example of a cooperative management effort with three different landownerships being managed as one unit--733 acres of public land; 280 acres of state land; and, 140 acres of private land. The area is accessible year-round.

Recreation facilities include a 1-mile graveled access road, a graveled parking area for 130 vehicles, a boat-launch ramp, a two-unit vault toilet, informational signs, and an established picnic area. Swimming is also allowed in the reservoir.
BLM WYOMING KNOW BEFORE YOU GO
GOLDENEYE WILDLIFE & RECREATION AREA PHOTOS