Malta Field Office to hold open house
(MALTA, Mont.) – The public is invited to an open house at the recently remodeled Bureau of Land Management Malta Field Office on December 6 from 4-6 p.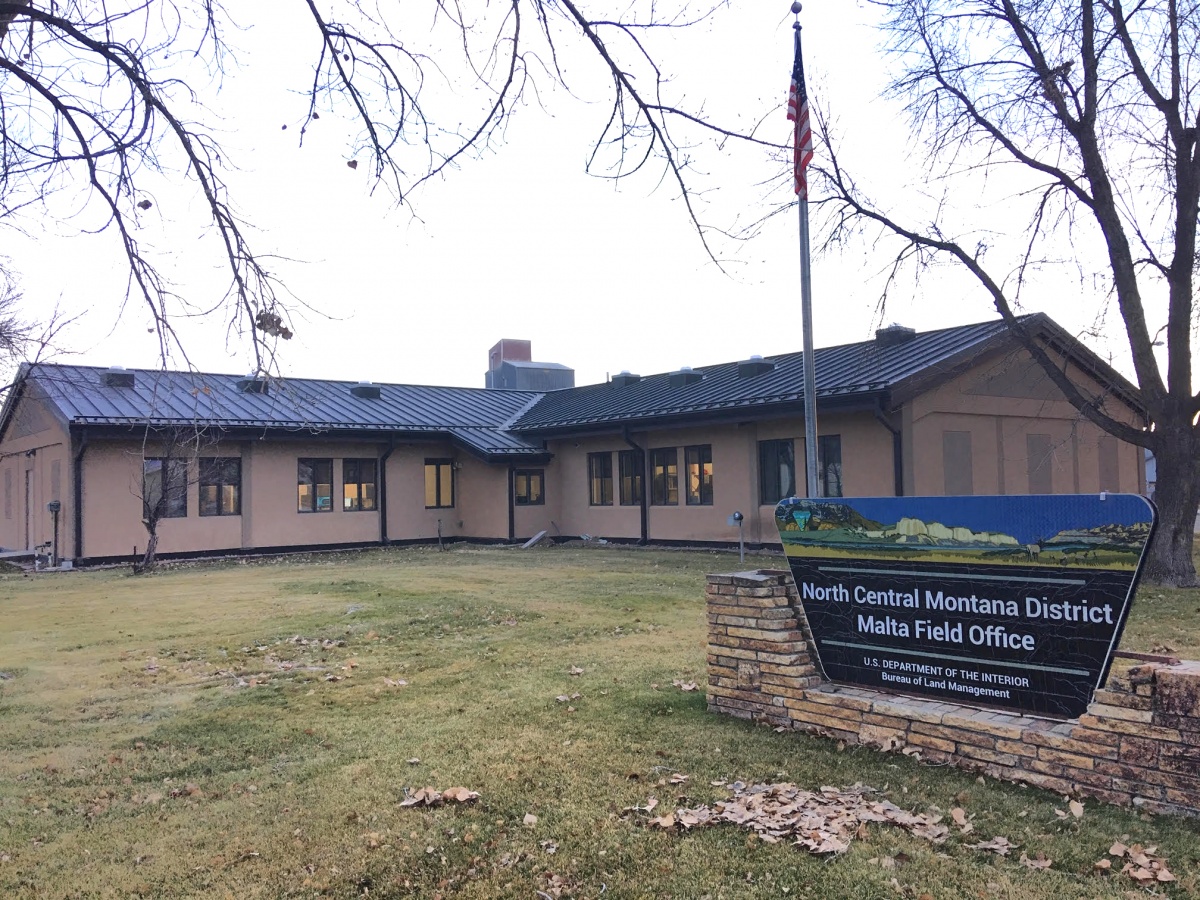 m. Please join us for light refreshments and a visit.
The Malta Field Office is located at 501 South Second Street East in Malta.
The BLM manages more than 245 million acres of public land located primarily in 12 Western states, including Alaska. The BLM also administers 700 million acres of sub-surface mineral estate throughout the nation. The agency's mission is to sustain the health, diversity, and productivity of America's public lands for the use and enjoyment of present and future generations. Diverse activities authorized on these lands generated $111 billion in economic output across the country in fiscal year 2019—more than any other agency in the Department of the Interior. These activities supported more than 498,000 jobs.
Organization
Bureau of Land Management
Contacts