Coastal Plain Oil and Gas Lease Sale Nominations Sought Across All 1.6M Acres by Dec. 17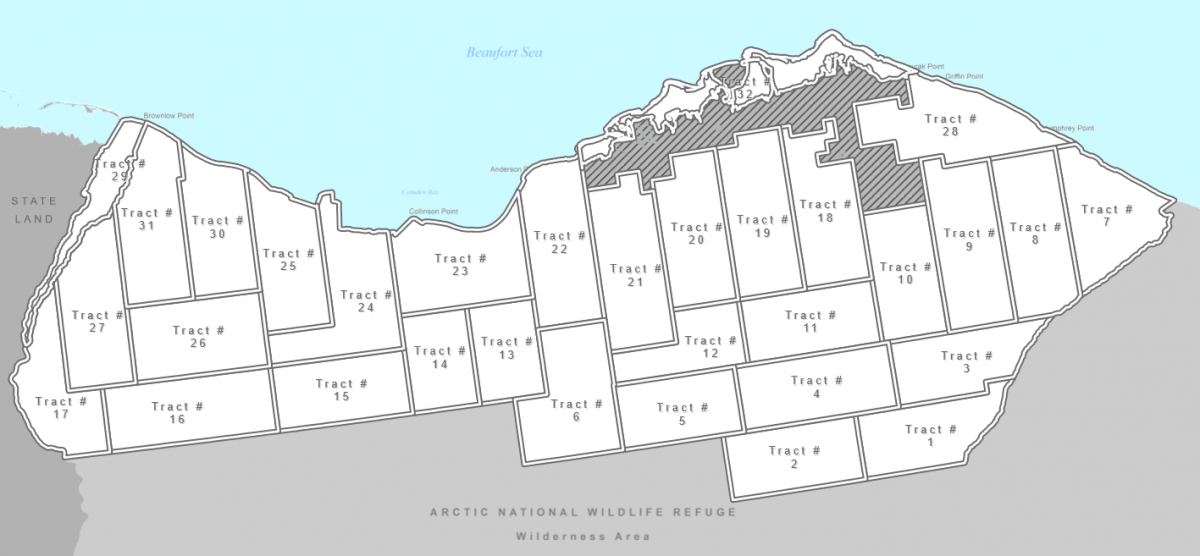 ANCHORAGE, Alaska —The BLM will publish a notice tomorrow calling for nominations and comments on 32 tracts covering all 1.6 million acres of the Coastal Plain along the Arctic National Wildlife Refuge to consider in its upcoming Coastal Plain oil and gas lease sale.
The notice announces a 30-day period in which interested parties may nominate or comment on tracts that may be available in an upcoming oil and gas lease sale. The BLM Alaska State Office must receive all input on these tracts for consideration on or before Dec. 17.
"Receiving input from industry on which tracts to make available for leasing is vital in conducting a successful lease sale," said BLM Alaska State Director Chad Padgett. "This call for nominations brings us one step closer to holding an historic first Coastal Plain lease sale, satisfying the directive of Congress in the 2017 Tax Cuts and Jobs Act and advancing this administration's policy of energy independence."
As required by the 2017 Tax Cuts and Jobs Act, which was passed by Congress and signed into law by President Trump on December 22, 2017, the first Coastal Plain Oil and Gas Lease Sale will offer at least 400,000 acres of high-potential hydrocarbon lands for bid, and a notice of sale will be published in the Federal Register prior to the sale. The Record of Decision for the Coastal Plain Oil and Gas Leasing Program Environmental Impact Statement was signed in 2020, which says a lease sale may be held.
The energy potential of the ANWR Coastal Plain was unlocked after 30 years of gridlock when President Trump signed the Tax Cuts and Jobs Act into law, finally settling the question of whether the leasing, exploration, and development of oil and gas will occur on about 8 percent of the refuge that lies with an oil and gas province of national significance. The legislation was unique because it did not just allow for an oil and gas development program, it requires one that delivers energy to the nation and revenue to the treasury.
The Act changes the purposes of ANWR management to include oil and gas development in a small but potentially energy rich area along the Arctic coast. It directed  the Secretary of the Interior to carry out an aggressive, competitive energy development program that could keep oil flowing in the nation's energy artery, the 800-mile Trans-Alaska Pipeline, decades from now.
Nominations and comments can be submitted to:
State Director, Bureau of Land Management
Alaska State Office
222 West 7th Avenue, Mailstop #13
Anchorage, Alaska 99513-7504
A map showing potential lease tracts and additional information is available at the BLM Alaska Oil and Gas Lease Sale web page  (http://www.blm.gov/alaska/lease-sales).
---
The BLM manages more than 245 million acres of public land located primarily in 12 western states, including Alaska, on behalf of the American people. The BLM also administers 700 million acres of sub-surface mineral estate throughout the nation. Our mission is to sustain the health, diversity, and productivity of America's public lands for the use and enjoyment of present and future generations.