Bureau of Land Management to burn slash piles in Meagher County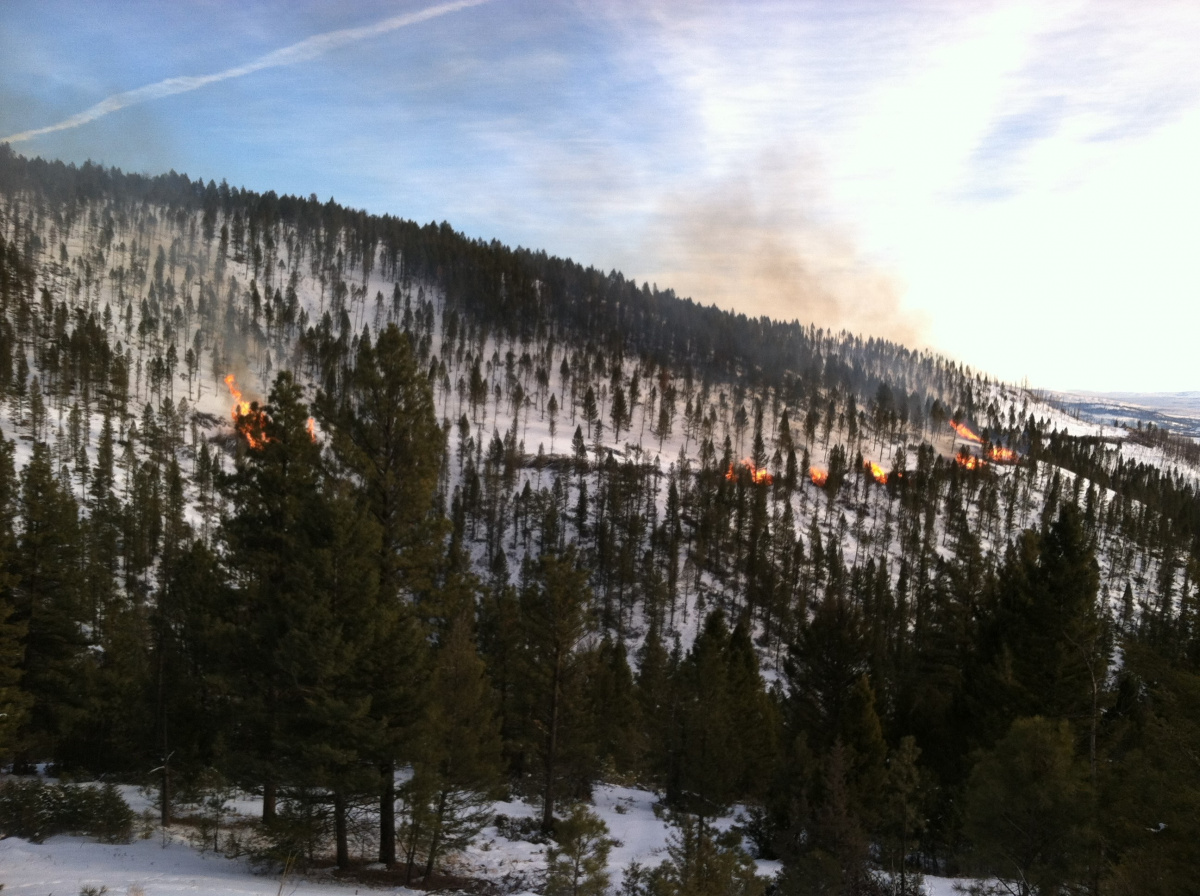 (LEWISTOWN, Mont.) – The Bureau of Land Management (BLM) is planning to burn some piles of timber slash in Meagher County this winter as weather conditions allow.
The project area is located on BLM administered lands, 15 miles northeast of White Sulphur Springs, Mont.
The debris was generated from timber harvest operations that were conducted to promote forest health and minimize impacts from high intensity, high severity wildfires.
Local authorities will be contacted by the BLM prior to any burning taking place. Smoke will likely be visible at times and will be monitored to minimize impacts to sensitive areas.
For additional information call Michael Solheim at the Lewistown Field Office at 406-538-1976.
The BLM manages more than 245 million acres of public land located primarily in 12 Western states, including Alaska. The BLM also administers 700 million acres of sub-surface mineral estate throughout the nation. The agency's mission is to sustain the health, diversity, and productivity of America's public lands for the use and enjoyment of present and future generations. Diverse activities authorized on these lands generated $111 billion in economic output across the country in fiscal year 2019—more than any other agency in the Department of the Interior. These activities supported more than 498,000 jobs.
Organization
Bureau of Land Management
Contacts