BLM Central Coast Field Office issues decision for oil and gas development
Organization
Bureau of Land Management
BLM Office:
Central Coast Field Office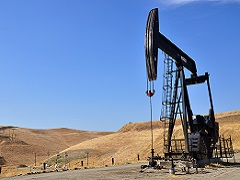 MARINA, Calif. – The Bureau of Land Management has released its decision for oil and gas leasing and development in the BLM Central Coast Field Office planning area, primarily in Fresno, Monterey, and San Benito counties.
The BLM's Record of Decision and Central Coast Field Office Approved Resource Management Plan Amendment for Oil and Gas Leasing and Development makes approximately 680,000 acres of Federal mineral estate available for leasing with controlled surface use stipulations and another roughly 42,000 acres available for leasing with no surface occupancy requirements. An additional 67,500 acres of Federal minerals are closed to leasing and development, including designated wilderness areas, wilderness study areas and national monuments. The BLM plan also supports recovery of threatened and endangered plants and animals in the Ciervo Panoche Natural Area by protecting core populations from surface disturbance.
This decision supports Executive Order 13783: Promoting Energy Independence and Economic Growth and Secretarial Order 3349: American Energy Independence.
The decision does not authorize any actual drilling for exploration or development of oil and gas resources. Any future proposals for leasing or development would be subject to additional environmental review based on site-specific project information and other requirements for consultation, coordination and public involvement. The Mineral Leasing Act of 1920 requires that the BLM hold quarterly lease sales when parcels are available, and to pay the state 50 percent of generated royalties. The BLM estimates that the oil and gas industry on private and public lands directly supports approximately 3,000 jobs and $620 million in tax revenue within the Central Coast Field Office jurisdiction.
California is highly developed, with some oilfields having been in production for more than 100 years. Less than one percent of oil and gas development is located on Federal minerals in the Central Coast Field Office planning area. The BLM anticipates most new oil and gas development within the planning area to occur in or near existing oilfields in Fresno County.
This decision also authorizes the BLM to issue, with controlled surface use stipulations, 14 previously litigated oil and gas leases in Monterey and San Benito counties. The decision addresses the issues identified by the District Court in litigation and fulfills BLM's commitment to a settlement agreement to prepare a more detailed environmental analysis of the potential impacts of oil and gas development.  Issuance of the leases initiates a 30-day appeal period to the Interior Board of Land Appeals. More information about this planning effort and instructions for how to file an appeal is available online at: https://go.usa.gov/xyFh5.
---
The BLM manages more than 245 million acres of public land located primarily in 12 western states, including Alaska, on behalf of the American people. The BLM also administers 700 million acres of sub-surface mineral estate throughout the nation. Our mission is to sustain the health, diversity, and productivity of America's public lands for the use and enjoyment of present and future generations.