Rock Springs Resource Management Plan (RMP) Revision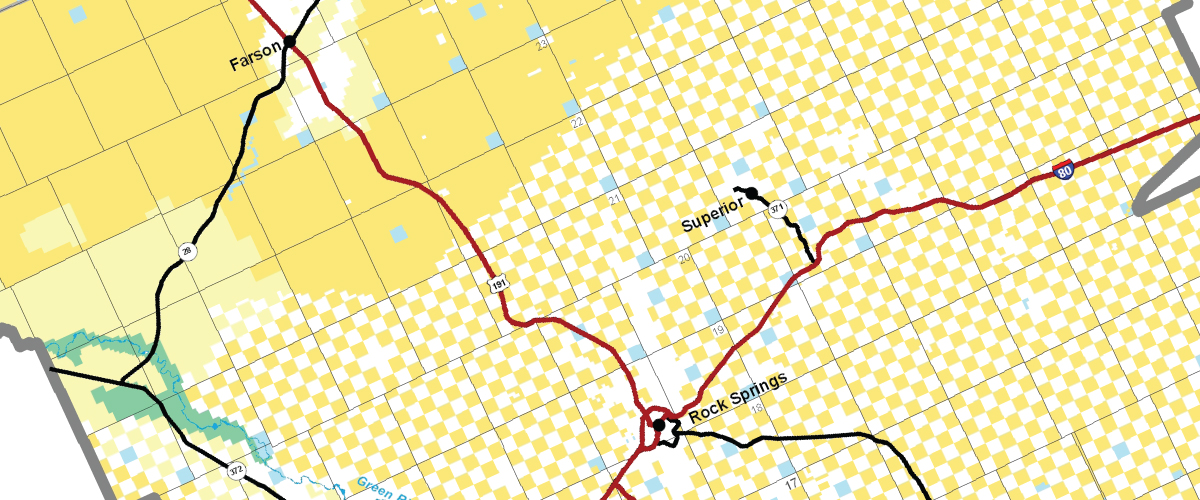 The Bureau of Land Management (BLM) Rock Springs Field Office has initiated a planning effort to revise the Green River Resource Management Plan (RMP) with an associated environmental impact statement (EIS) and comprehensive travel and transportation management plan (CTTMP). The Rock Springs planning area includes 3.6 million acres of surface land and 3.5 million acres of mineral estate, administered by the BLM in portions of Lincoln, Sweetwater, Uinta, Sublette, and Fremont counties in southwestern Wyoming. The field office administers a variety of programs, including mineral exploration and development, renewable energy, wildlife habitat, outdoor recreation, wild horses, livestock grazing, and historic trails.
To learn more about the Rock Springs RMP Revision please visit the project's ePlanning page.
Project Contact:
William West, Project Manager
307-352-0256
ePlanning