Center Content:
Junior Ranger Spotlight
BLM Ranger Avery Love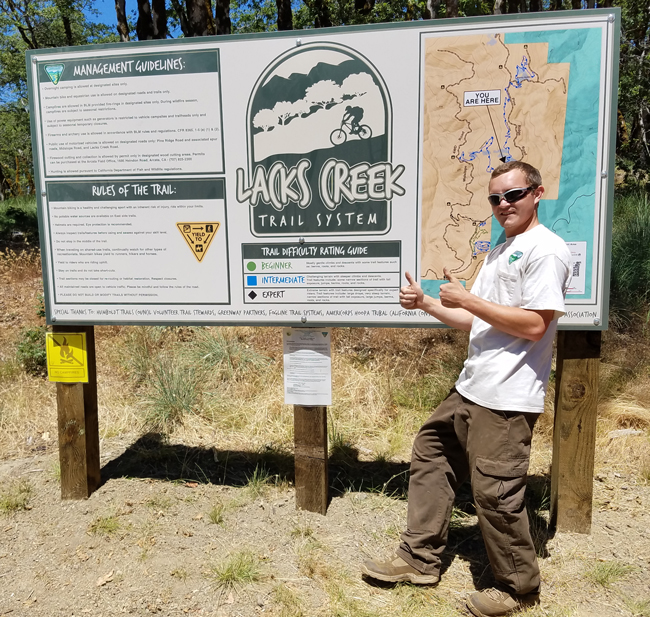 As a BLM intern, Avery works as a park ranger for the Arcata Field Office.
Just beyond Avery Love's backyard in northwestern California was the BLM-managed King Range National Conservation Area. By the time Avery was 4, he was riding a bike. It wasn't long before he was biking every trail he could find. It's no surprise Avery quickly became interested in new mountain bike trails the BLM was building. As a middle school student, his class volunteered every other Friday building trails alongside BLM staff. This experience sparked his interest in working for the BLM. In high school and college, Avery worked alongside BLM recreation staff as an intern with a program called Nick's Interns. He started as a crew member and advanced to the crew leader. While Avery was taking college classes, he wasn't sure what to do with his life. Talks with BLM mentors helped him discover recreation and environmental management classes. Today, Avery is part of the BLM Pathways internship program. He works as a park ranger for the BLM Arcata Field Office. He sees himself as a problem solver, working to build trails, maintain recreation sites, and keep the area clean for visitors. When he graduates, he will continue his career as a park ranger.