BLM Wyoming Featured Partnership
Partnerships and Innovative Management in the McCullough Peaks Wild Horse Herd Management Area—A Recipe for Success
The McCullough Peaks Wild Horse Herd Management Area (HMA), located just east of Cody, Wyoming, is home to a popular, highly visible and easily photographed wild horse herd that attracts local, national and international interest. BLM partnerships have made great strides toward managing the wild horse population and improving water sources for the benefit of wild horses, wildlife and livestock inside the HMA.
Fertility Control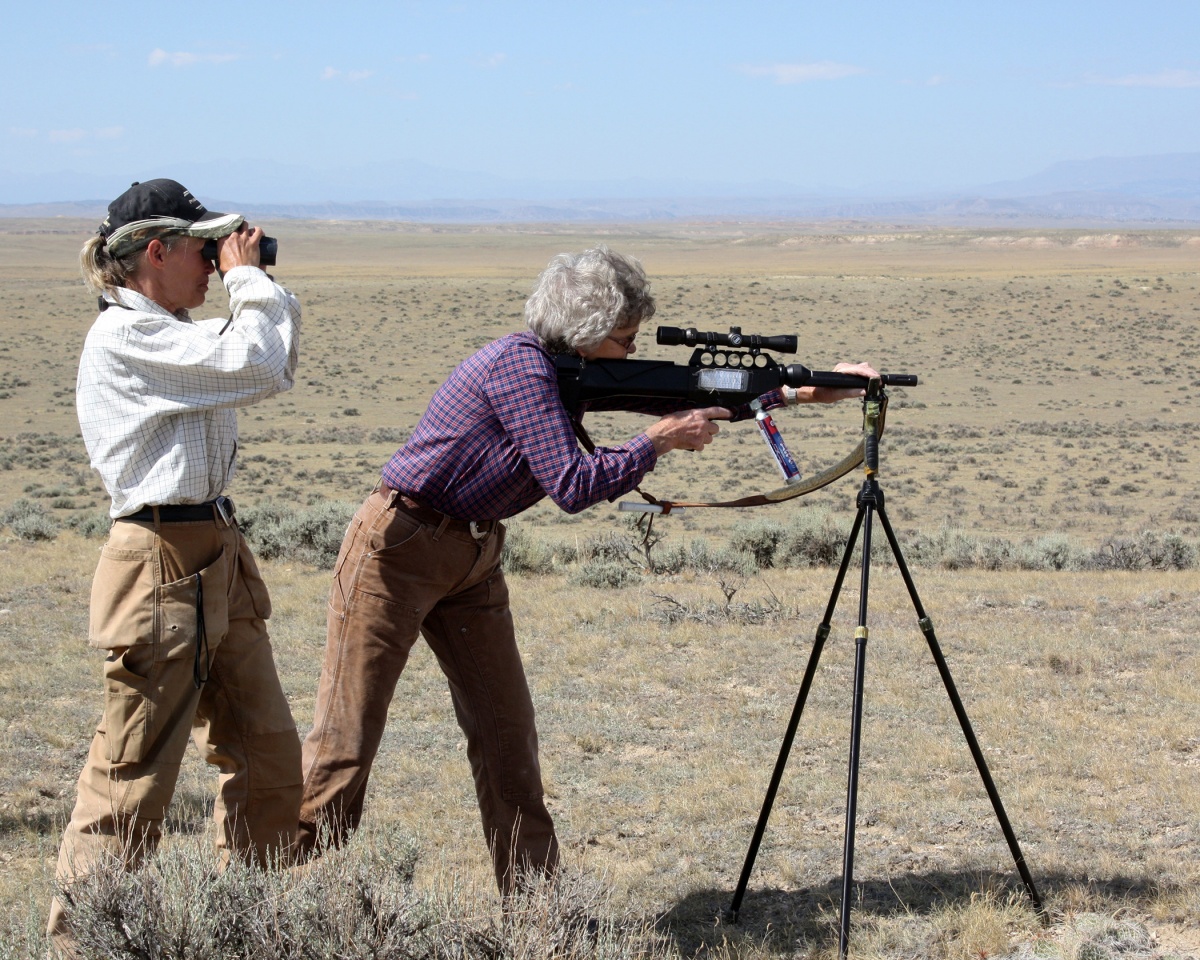 In 2011, the Cody Field Office implemented a field darting fertility control program for the McCullough Peaks HMA. The size of the HMA (approximately 110,000 acres), the small herd size (managed at approximately 110 horses) and the relative approachability of the horses makes field darting a viable alternative here. Mares older than one year are treated with the liquid fertility drug porcine zona pellucida (PZP) in order to slow the population growth on the range, work toward maintaining the appropriate management level of 70-140 wild horses in the HMA, and reduce the need for future gather and removal operations. 
Results are positive—reproduction rates have decreased and zero population growth has been achieved. 
The success of the fertility control program is made possible by the BLM's partnership with the non-profit wild horse advocacy group Friends of a Legacy (FOAL). FOAL was formed in 2005 with a mission to protect and preserve the wild horses of the McCullough Peaks. This ongoing partnership is unique in that a wild horse advocacy group is working cooperatively with the BLM to effectively manage the HMA.
Two FOAL members are certified to administer the fertility control drug PZP to the wild horses. FOAL funds the purchase of the PZP, is on-site during all phases of the operation and collects valuable data about the HMA. 
Water Augmentation
Water in the McCullough Peaks HMA is critical to the survival of the wild horse herd. A several year partnership among the Cody Field Office, Marathon Oil Corporation and FOAL has been successful in improving water sources in the HMA. For years, the wild horses, livestock operators and wildlife had been dependent on produced water from Marathon's Oregon Basin oil field that flows into Dry Creek. However, to comply with a Wyoming Department of Environmental Quality permit, Marathon has reduced the amount of produced water it releases into Dry Creek.
The purpose of the Dry Creek Water Augmentation Working Group is to identify, evaluate, develop and enhance water resources along the Dry Creek drainage for the benefit of wildlife (including sage-grouse), wild horses and livestock. The group has installed wells, constructed a water delivery system, improved reservoirs, and treated invasive plants. It is hoped the partnership will continue to grow with the addition of new participants and public involvement.