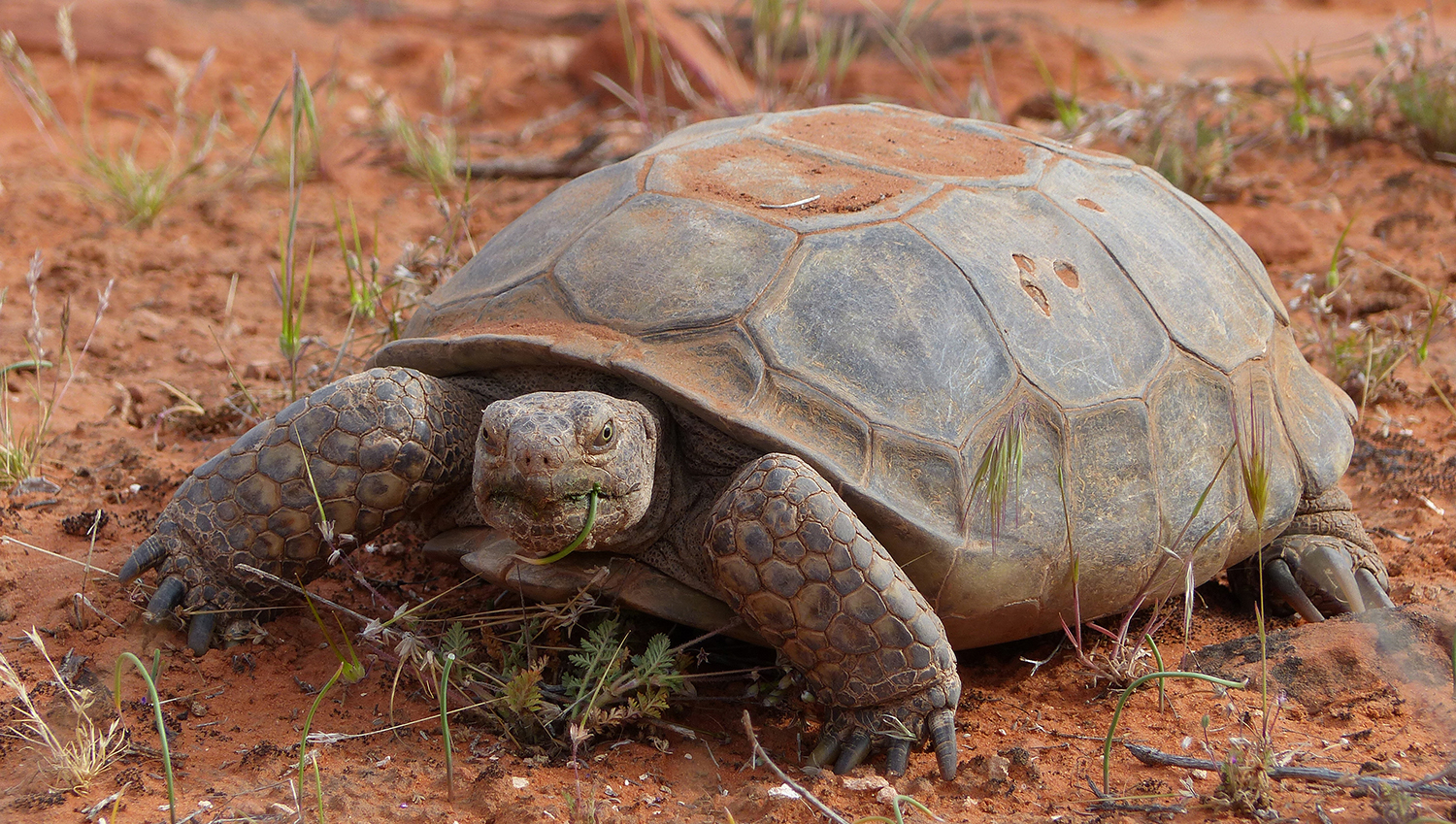 St George Resource Management Plan
The Utah Bureau of Land Management – St. George Field Office is releasing the Proposed Resource Management Plans (RMPs) for the Red Cliffs and the Beaver Dam Wash National Conservation Areas (NCA) and a proposed amendment to the St. George Field Office RMP, along with the associated Final Environmental Impact Statement (FEIS).
The Proposed RMPs/FEIS are not decision documents. After the 30-day protest period, a Governor's 60-day consistency review of the FEIS, and resolution of any protests, the BLM will prepare three Records of Decision that will be signed by the BLM-Utah State Director approving the NCA RMPs and St. George RMP Amendment. Only when the Records of Decision are signed will any decisions take effect.
The 63,478 acre Beaver Dam Wash National Conservation Area (NCA) and the 44,859 acre Red Cliffs NCA are located within the administrative boundaries of the St. George Field Office in Washington County, Utah. Congress established the two NCAs when, on March 30, 2009, President Barack Obama signed into law the Omnibus Public Land Management Act of 2009 (Public Law 111-11, OPLMA); Title I, Subtitle O concerns federal lands in Washington County, Utah. The two NCAs were created to "conserve, protect, and enhance…the ecological, scenic, wildlife, recreational, cultural, historical, natural, educational, and scientific resources" of the public lands (OPLMA Sections 1974 and 1975).
Through OPLMA, the St. George Field Office was directed to develop comprehensive management plans for the two NCAs and also take actions on other public lands in Washington County that require the St. George Field Office Record of Decision (ROD) and RMP (approved in 1999, amended in 2001) be amended. The three planning efforts were initiated concurrently in 2010, thereby facilitating the preparation of a single EIS to disclose the environmental consequences of implementing the two new land use plans and an amendment to the current St. George Field Office RMP.