Grass Identification Workshop
"Culms, Glumes and Spiklets Oh My"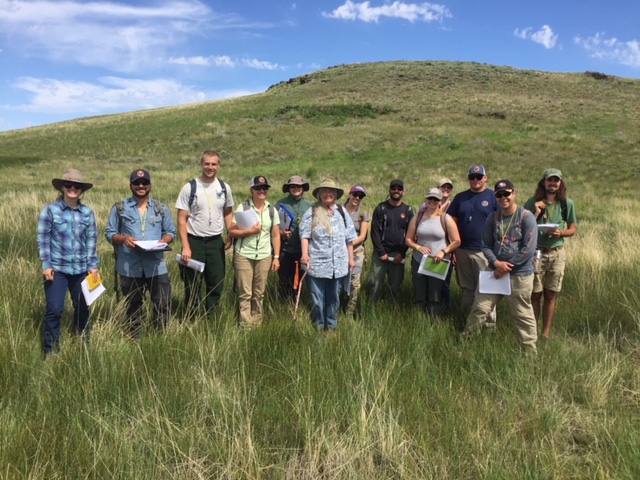 Grasses are often a conundrum to identify and kind of get short shrift compared to those showy wildflowers, but under the tutelage of Barbara Wilson from Oregon's Carex Working Group (CWG) their traits fast became fan favorites – " I love those auricles, check out the those ligule hairs, are those glumes truncate or mucronate?  This two-day workshop put on via an Idaho State Office Cooperative Agreement with the Carex Working Group was designed to provide resource staff with an opportunity to beta test the draft Identification Key to the Grasses of Idaho, answer questions and hone those keying skills.  This is the second botanical workshop offered through this cooperative agreement – last year a Carex Identification Course was taught by Barbara and sponsored by the Upper Snake Field Office.
This years' Grass Identification Workshop was held in the Twin Falls District and organized by the Shoshone Field Office Fuels Specialist Danelle Nance.  We had 25 enthusiastic resource staff from multiple disciplines ( Botany, Emergency Stabilization and Rehabilitation, Fuels and Range), and BLM Districts.  Day one was the "lab day" spent with abundant fresh grass specimens Barbara had collected with Danelle and Kevin Mason from CWG.  Scopes and hand lenses were at the ready to go through the key which Barbara and Kevin stepped through noting along the way quick identification tips and nuances appreciated by all – what does a dorsiventrally flattened spikelet really look like? Kevin's drawings always made those characteristics pop.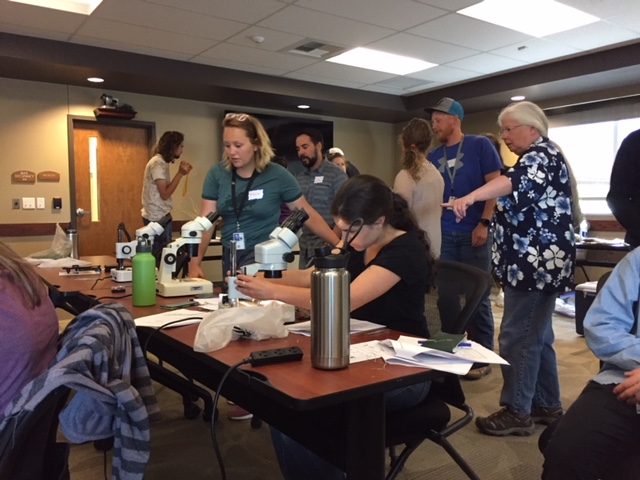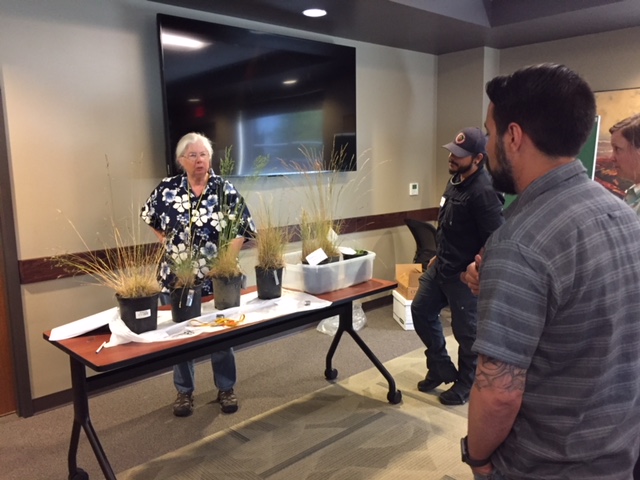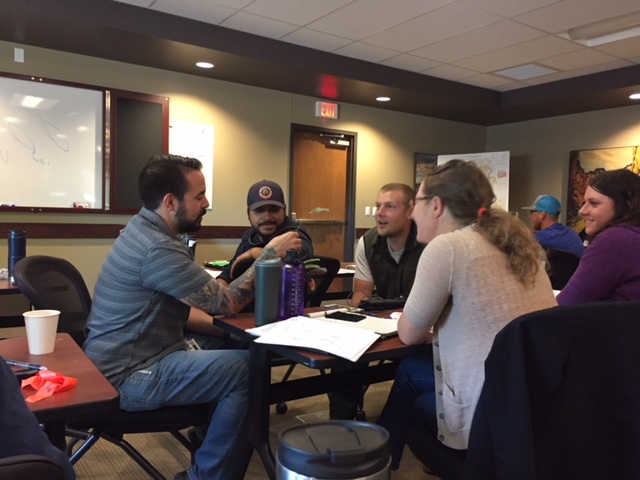 The second day was spent visiting Shoshone Falls and environs in the vicinity of the City of Rocks where field keying was further highlighted by great views of the Snake River and tromping around in grass and forb rich sage-brush steppe.  Some highlights were seeing and keying Nelson's needlegrass (Achnatherum nelsonii) and onion grass (Melica bulbosa) as well as delving into the differences between our native annual grass species; Vulpia microstachys (small fescue) and Vulpia octoflora (sixweeks fescue).  Both species can effectively out-compete cheat grass! With dog-eared keys in hand we gathered for one last group photo ready to find the next grass and hope for that rare find like the Cascade reedgrass (Calamagrostis tweedyi).  Special thanks to all the resource staff who took the time to attend this workshop and for the Twin Falls District and Danelle Nance for hosting and picking-out such great field sites.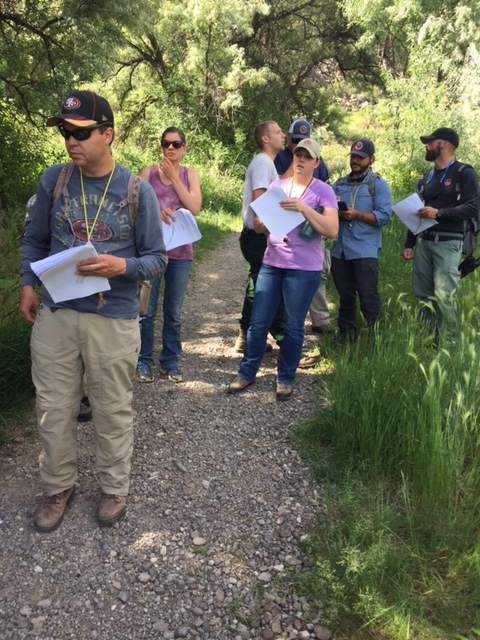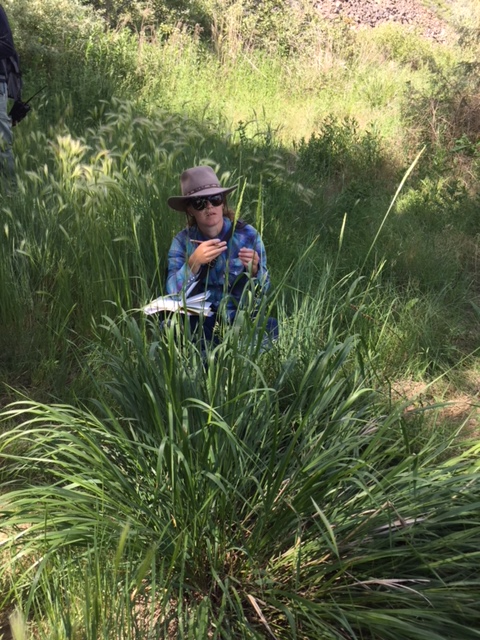 Funding for this workshop was provided by the BLM Washington Office Plant Conservation and Restoration Program.