BLM UTAH WILDERNESS
Wilderness areas retain a primeval character, without permanent improvements and generally appear to have been affected primarily by the forces of nature.  In 2006, the Cedar Mountain Wilderness Area was designated and is managed by the Salt Lake field office.  Later, the The Omnibus Public Lands Management Act of 2009 (P.L. 111-11) designated 14 new wilderness areas totaling over 129,000 acres, all of which are managed by the St. George field office in Washington County, Utah.  In addition, Utah contains three portions of wilderness areas that are contiguous with other states: the Black Ridge Canyons Wilderness Area; the Paria Canyon/Vermillion Cliffs Wilderness Area; and the Beaver Dam Mountains Wilderness Area.
Featured Wilderness Area: Cedar Mountain Wilderness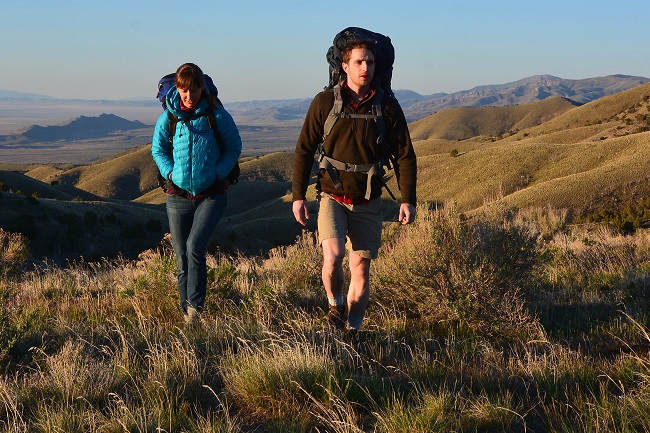 The Cedar Mountain Wilderness Area was officially designated by Congress and the President in January 2006 and encompasses approximately 100,000 acres of public land 50 miles due west of Salt Lake City, just south of Interstate 80. With the mountainous topography and large size of the Wilderness Area, there are many opportunities to enjoy solitude, wild landscapes, and primitive recreation.
All BLM Utah Wilderness
A complete list of BLM Utah wilderness areas is below.
Cedar Mountain Wilderness
Beartrap Canyon Wilderness
Beaver Dam Mountains Wilderness
Blackridge Wilderness Wilderness
Blackridge Canyons Wilderness
Canaan Mountain Wilderness
Cottonwood Canyon Wilderness
Cougar Canyon/Doc's Pass/Slaughter Creek Wilderness
Deep Creek/ Deep Creek North Wilderness
Goose Creek Wilderness
Laverkin Creek Wilderness
Paria Canyon/Vermillion Cliffs Wilderness
Red Butte Wilderness
Red Mountain Wilderness
Taylor Creek Wilderness