BLM MONTANA WILDERNESS
Wilderness areas are managed to preserve their wilderness character for the use and enjoyment of present and future generations of Americans.  They are designated to assure that settlement and mechanization does not occupy and modify all areas of the United States.  In Montana, BLM manages one wilderness area, the Lee Metcalf Wilderness.
Lee Metcalf Wilderness - Bear Trap Canyon Unit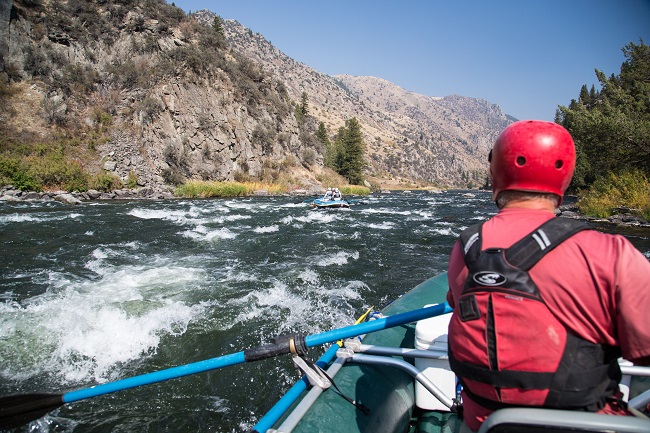 The Lee Metcalf Wilderness consists of four separated units, three managed by the FS, and one, Bear Trap Canyon, managed by the BLM.  The 6,347-acre Bear Trap Canyon Unit offers beautiful wilderness scenery plus exciting whitewater rafting on the Madison River which runs the length of this unit.  The famous Class IV - V "Kitchen Sink" rapid makes this a river for experts.  Hikers can enter the north end of the canyon via the nine-mile long Bear Trap Canyon National Recreation Trail.  1,500-foot high cliffs form the canyon, providing a dramatic scenic backdrop for nature study, hiking, sightseeing, whitewater rafting and fishing.
All BLM Montana Wilderness
The only Montana Wilderness Area is below: